Apply to the Art in the Parks Program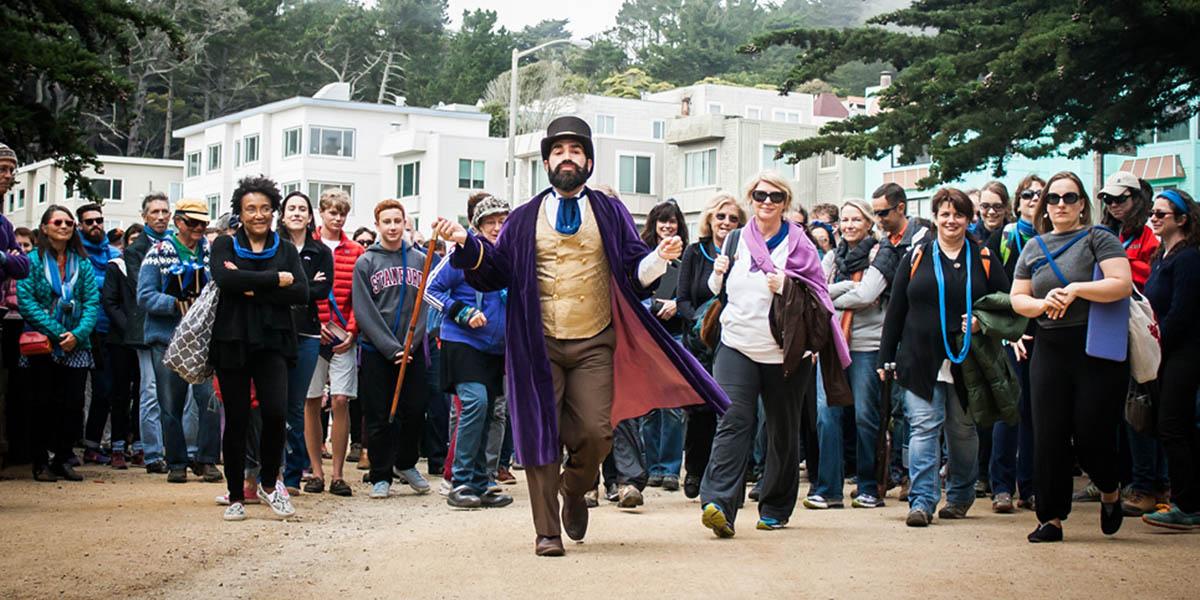 We Players performing Ondine
Art in the Golden Gate National Recreation Area is part of a parkwide call to action to incorporate the creativity in our interaction with park sites. Find more information below on which programs work best for you and learn about other opportunities to get involved.
---
Art in the Parks
From foggy Sutro Baths to Alcatraz, Art in the Parks showcases site-specific works within national park settings that provide opportunities for reflection about nature and the unique culture of the San Francisco Bay Area.
Proposals are accepted on a quarterly basis. Please read the Frequently Asked Questions (PDF) to view the schedule, as well as other helpful information, before applying. To learn more, please email art@parksconservancy.org.
---
Presidio Trust
The Presidio Trust is a distinctive federal agency created to save an historic American place and transform it to fulfill a new national purpose. The Trust has developed an extensive community of arts in the Presidio of San Francisco, overseeing and supporting the installation of various art projects within the national park. Working with local, national, and international artists, the Presidio Trust presents historically rich and creatively dynamic opportunities to explore the parks.
To learn more about their projects and upcoming events, and showcasing work in the Presidio, visit www.presidio.gov.
For additional information about Presidio-specific works, please see: www.presidio.gov/explore, or email inquiries can be sent to presidio@presidiotrust.gov.
The Presidio Trust is currently seeking volunteers for a Presidio Art Docent program. Click here for more information.