Tough Parker: Are You Up for the Challenge?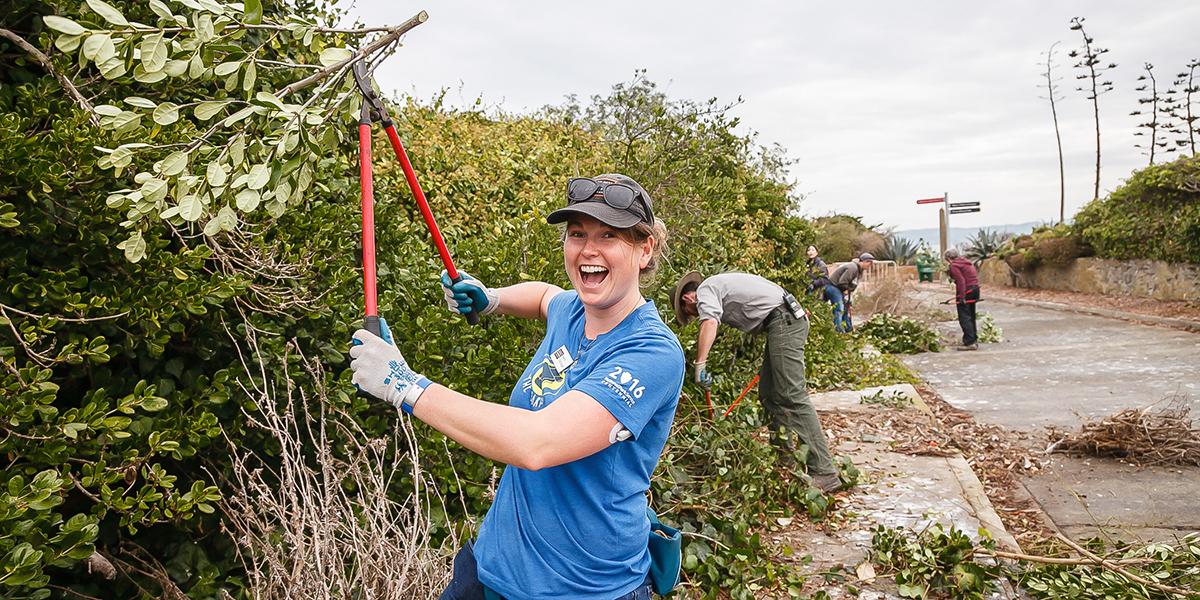 Park Stewardship
Vivien Kim Thorp/Parks Conservancy
Stewarding the beloved Golden Gate National Parks takes blood, sweat, tears, and—most importantly—dirt. That's why we have decided to take our Park Stewardship program to the next level—announcing "Tough Parker," an endurance event series for our hardcore park fans. Are you up for the challenge?
Show us how you're training for Tough Parker. Share a photo of how you're caring for our parks in the most hard-core, high-fiving-est way, and tag it with #parkyeah. PARKYEAH!
Watch our video:

On a mobile device and can't see the video? Click here.
April 1, 2015