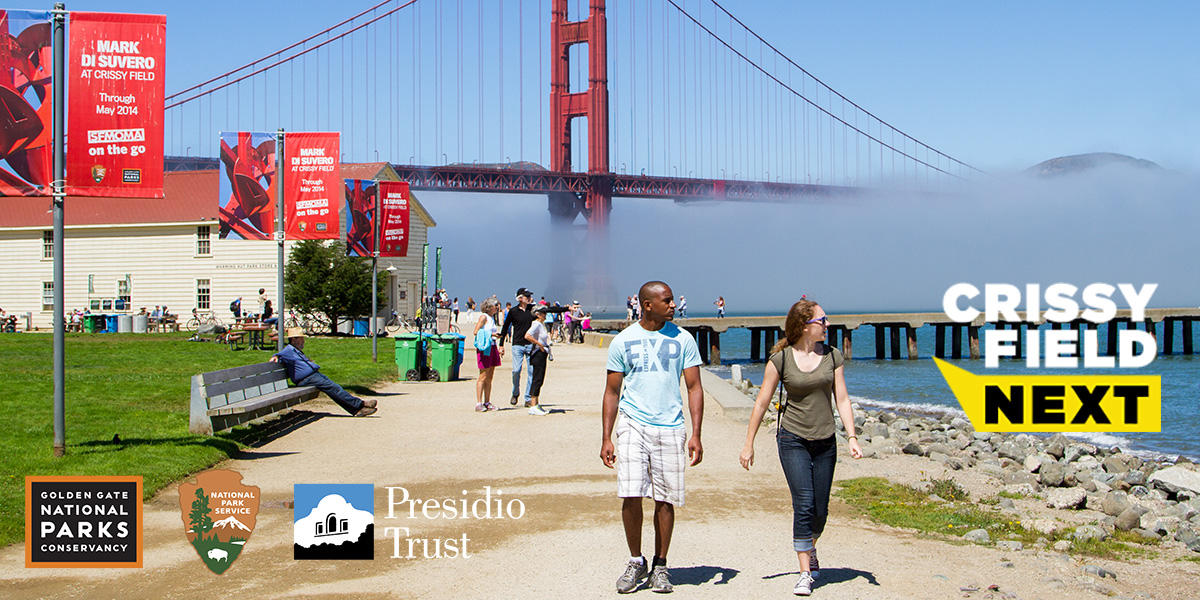 Crissy Field Next aims to improve upon many of the park's existing uses, while enhancing ways for people to gather, create, and play
Kirk Wrench/National Park Service
Nearly 20 years after its restoration, continuing the transformation of Crissy Field has become important with a growing urban population, unique natural and cultural features, and a changing climate.  
Crissy Field Next aims to improve upon the area's many current uses, while enhancing ways for people to gather, create, and play. 
Join us as we embark on this next chapter of Crissy Field. Learn more at crissyfieldnext.org.
If you'd like to stay in the loop about updates and upcoming events related to Crissy Field Next, please sign up for our emails here >>
Crissy Field at Sunset

Alison Taggart-Barone/Parks Conservancy

Crissy Field

Alison Taggart-Barone/Parks Conservancy

Crissy Field view

Alison Taggart-Barone/Parks Conservancy

Crissy Field

Alison Taggart-Barone/Parks Conservancy

Beach at Crissy Field

Alison Taggart-Barone/Parks Conservancy

Crissy Field and San Francisco views

Kirke Wrench/National Park Service

Crissy Field views

Parks Conservancy

Crissy Field visitors

Alison Taggart-Barone/Parks Conservancy