Open to students enrolled at City College of San Francisco, College of Marin, & San Francisco State University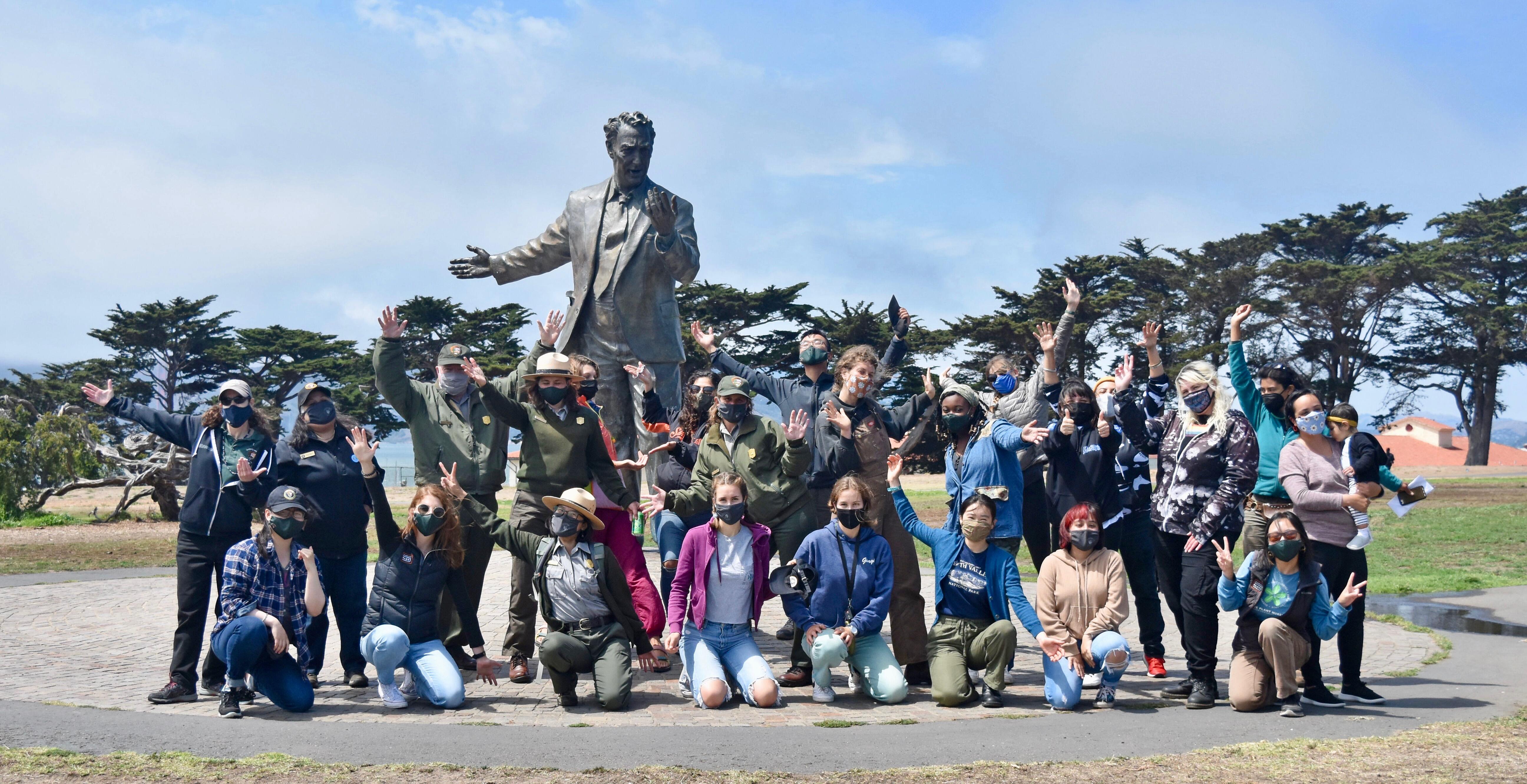 Summer 2021 Academic Interns at the celebratory picnic.
Maya Rodriguez/National Park Service
Over 20 positions in natural and cultural resources, education and interpretive programs, communications and media, public affairs, nurseries, museum programs, and more! Learn about current internship openings by watching the 2022 Academic Internships Informational Webinar here.
Academic Internship Program Details