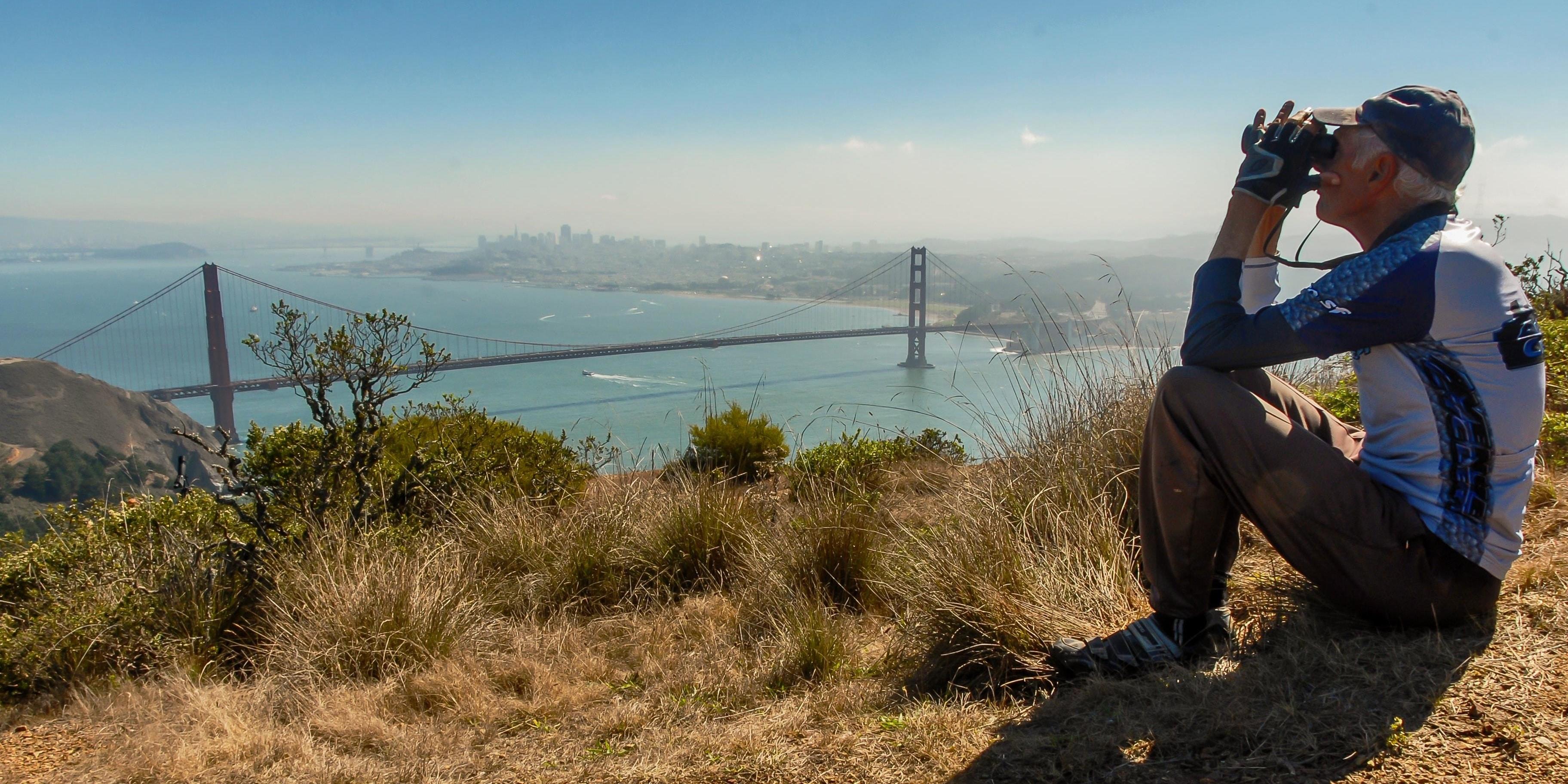 Spectacular views of Golden Gate from the Marin Headlands
Jessica Weinberg McClosky
This hike will take you to the top of one of the most famous lookout spots in the Marin Headlands, and is an easy jaunt from San Francisco.
Get there by taking the twisty and scenic Conzelman Road, which offers many amazing lookout spots with ample parking. Pull over and take in the breathtaking views, and make sure your brakes are in good working order as you enter the steep and narrow one-way section.
Hawk Hill comes up rather suddenly at a large tunnel in the hillside. Park in front and then make your way through the tunnel and abandoned coastal batteries until you come out the other end, then take the trail up to the peak.
At the top you'll get 360-degree views of San Francisco, the Golden Gate, and the Headlands as it stretches out to Point Bonita. Hawk Hill gets its name from--you got it--the hawks and other raptors that use the strong sea breeze to stay bouyant and search for prey. A lot of research into migrating hawks is done on this hill.
There are some disused and closed trails, so be sure to stay on the well-trodden path for safety. You can also walk down the staircase leading back to Conzelman Road, and then back west to the parking lot if you want to extend your trip.
Written by Bay Nature.