Helping youth, 11-14, to become R.I.C.H. (Respect, Integrity, Courage & Humility) through national park adventures and service to their community since 2006!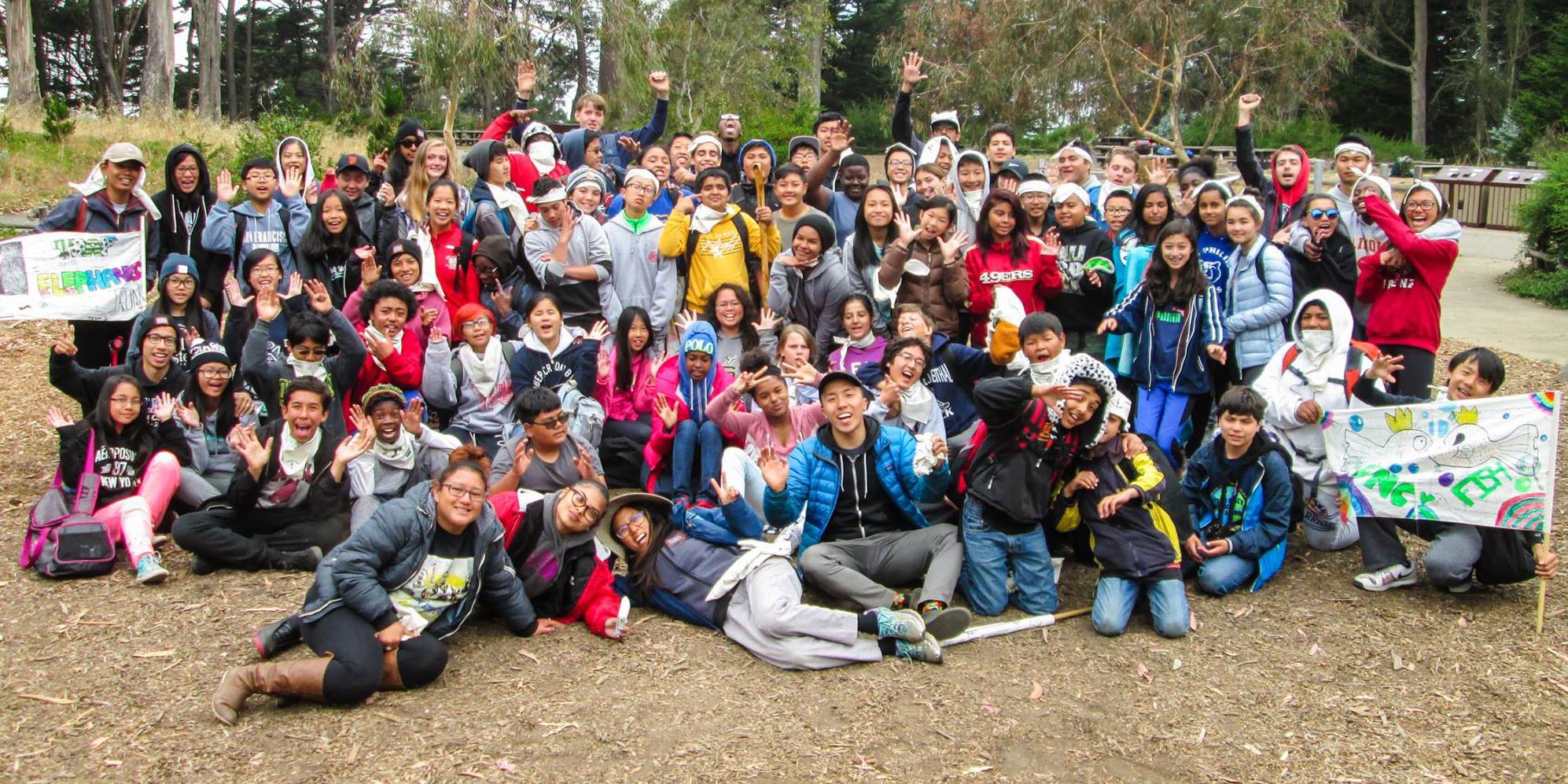 Urban Trailblazers Celebrate Summer at Rob Hill Campground
Parks Conservancy
Urban Trailblazers (UTB) is a youth leadership program designed for middle school-age youth that welcomes culturally and economically diverse students from San Francisco public schools to experience their national parks, even traveling outside the Golden Gate National Recreation Area to iconic national parks like Lassen and Yosemite.
In their first-time internship, youth blaze the trails of parks and streets of the city to explore social and environmental justice issues that impact their lives while developing their leadership through service to their communities and their national parklands. "Blazers" earn a $250 education award upon successful completion of UTB.
During the school year, youth have the opportunity to continue their participation in UTB Saturday program where they delve deeper into leadership roles and engage in youth-designed, youth-led service projects.
In 2017, UTB began serving 24 students at Dr. Martin Luther King, Jr. Academic Alternative Middle School as a special offering in their afterschool program. The program meets three times per week and one day of the weekend. Instructors develop hands-on curriculum focused on healthy parks and healthy people. In tandem with their students, they explore and share their own personal identities, discuss stereotypes, and investigate definitions of a "healthy community" through assessment of the "health" and available resources of their own neighborhoods. Many of these young people continue to deepen their connections to national parks through the UTB Summer Program.