Helping youth, 11-14, to become R.I.C.H. (Respect, Integrity, Courage & Humility) through national park adventures and service to their community since 2006!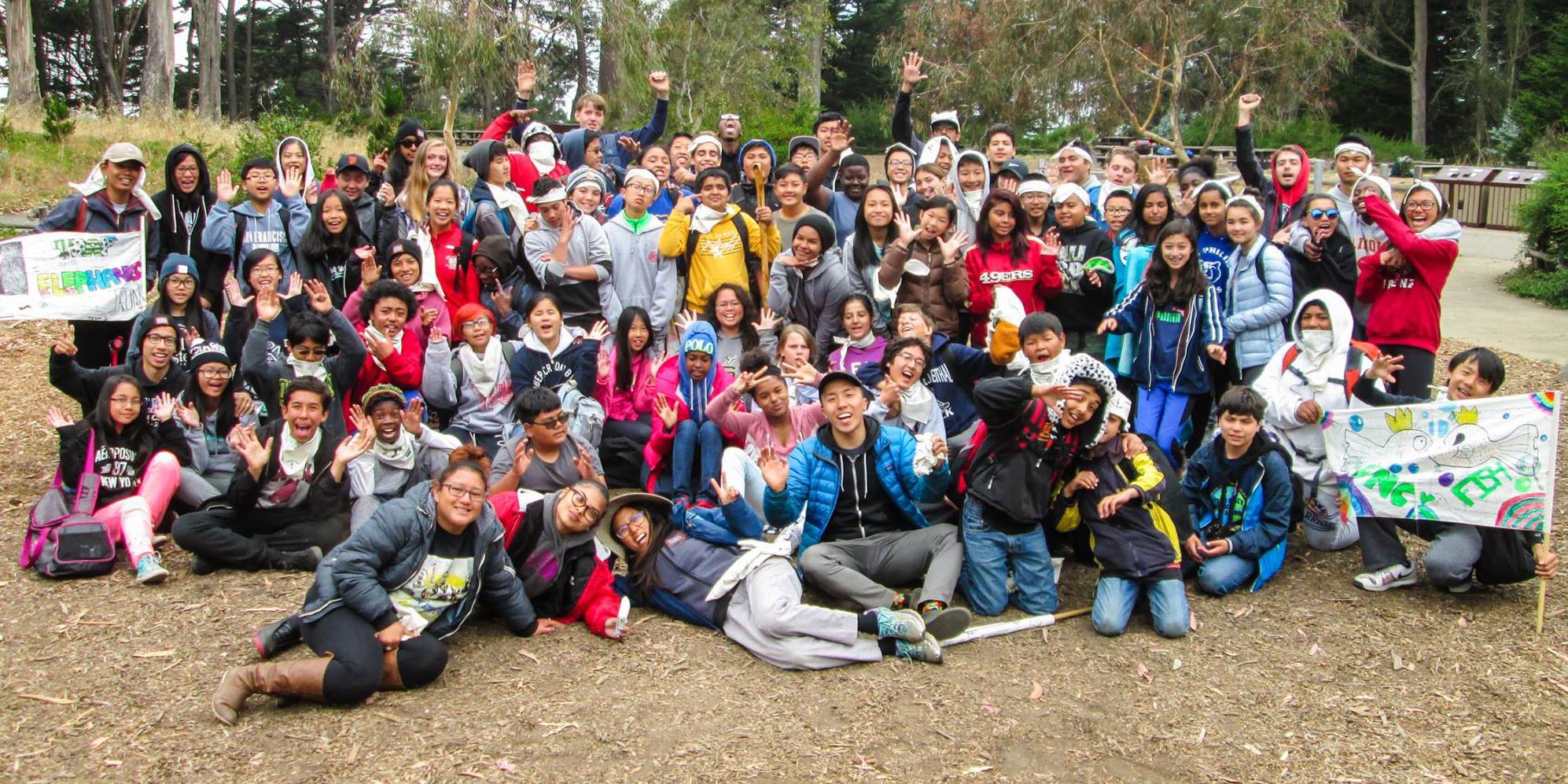 Urban Trailblazers Celebrate Summer at Rob Hill Campground
Parks Conservancy
Respect, integrity, courage, and humility. These are values and themes that Urban Trailblazers (UTB) take on as they explore social and environmental justice issues through media and art courses.
Urban Trailblazers (UTB) is a youth leadership program designed for middle school-age youth that welcomes culturally and economically diverse students from San Francisco public schools to experience their national parks, even traveling outside the Golden Gate National Recreation Area to iconic national parks like Lassen and Yosemite.
For 7 weeks each summer, youth discover and practice leadership through art, media, and science workshops.
In and out of the Golden Gate National Parks, UTB participants learn about service through community projects and volunteering. For many, the program is also first internship for the participants in which they earn up to $250 education award upon successful completion.
After the summer, youth have the opportunity to continue in the school year for the UTB Saturday program where they delve deeper into leadership roles and engage in youth-led service projects.
Question and information
Download the application and fill it out. Bring the application to interview day. 
Make a RESERVATION for your interview time slot. 
April 11th 2020: Interview Day, Make a RESERVATION for your interview time slot
May 1st 2020: Phone calls will be made  to students who are accepted into the UTB program. For those who are not accepted into this session they will receive a letter and be placed on the waitlist.
June 15th: Mandatory Orientation for students, 11:30am - 3:00pm
June 15th- July 31st  2020: Program in session Tuesday -Friday, 9:30am-3:00pm.  Fridays have a late dissmissal at 4:00pm
June 29th - June 30th  2020: Overnight trip at Rob Hill in the Presidio
July 1st -July 6th : No Programs. Program will resume on July 7th, 2020
July 14th -17th: Group A camping trip, Location TBD
July 21st - 24th : Group B camping trip, Location TBD
July 31st: Last day of program. Late start for participants at 12pm -7:30pm. Blaze Out final celebration for family and friends: 5:00pm-7:30pm 
The UTB program does not cost anything. Youth who complete the UTB program will receive a stipend up to  $250. 
All gear and meals will be provided for the overnight trips.