Helping youth, 11-14, to become R.I.C.H. (Respect, Integrity, Courage & Humility) through national park adventures and service to their community since 2006!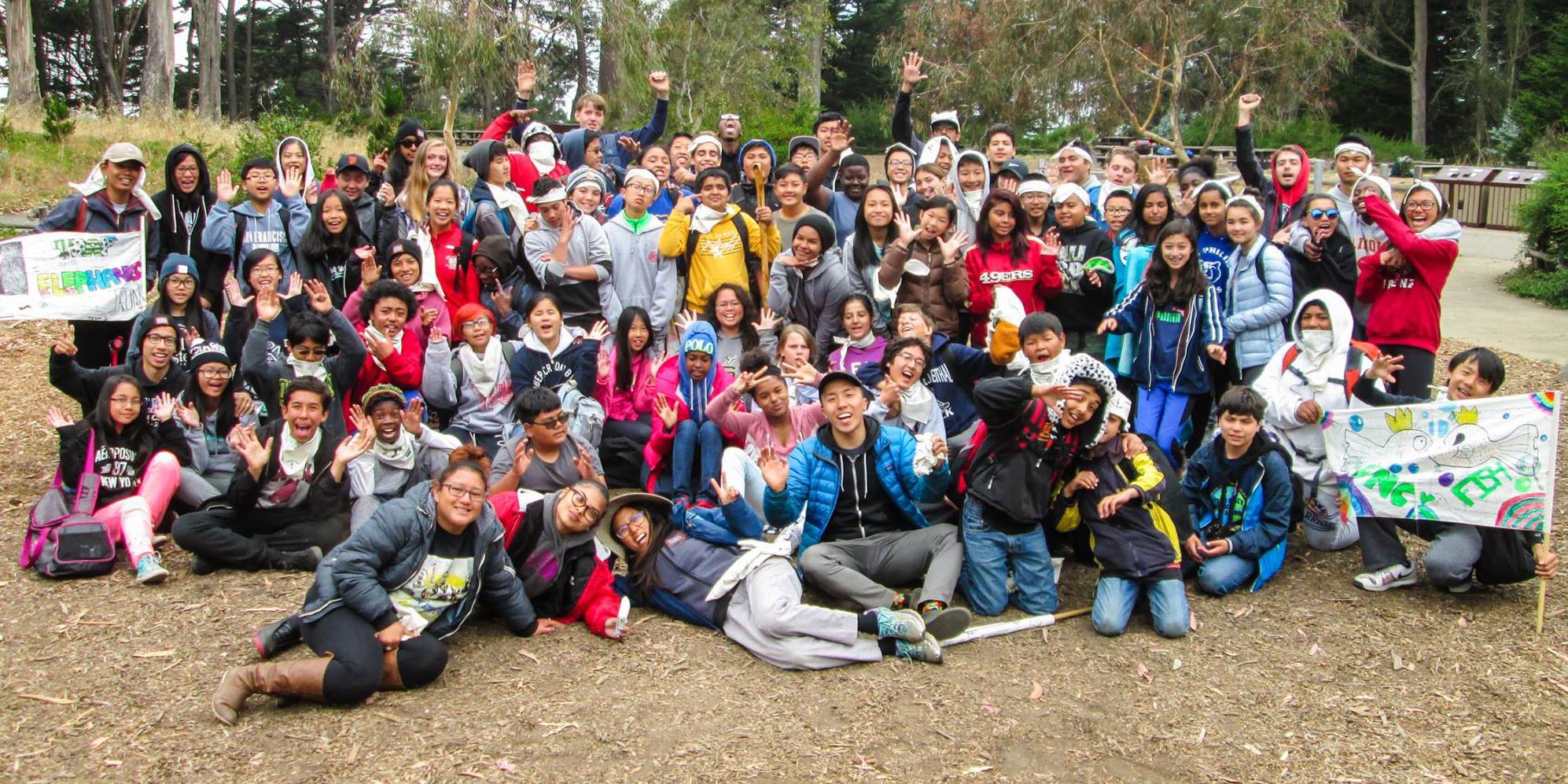 Urban Trailblazers Celebrate Summer at Rob Hill Campground
Parks Conservancy
Respect, integrity, courage, and humility. These are values and themes that Urban Trailblazers (UTB) take on as they learn about social and environmental justice issues through exploration and service
Urban Trailblazers (UTB) is a youth leadership program designed for middle school-age youth that welcomes culturally and economically diverse students from San Francisco public schools to experience their national parks.
We believe and know that the Summer Urban Trailblazer Program is an important program for the Middle School students in our community. We plan to have one session this summer and will be serving 48 students. The session will be in person and 7 weeks long which includes mandatory overnights at Rob Hill Campsite and Yosemite National Park.
UTB summer 2022 is planned to be in person and follows the SF Department of Public Health guidance for out of school programming. Due to the on-going COVID pandemic, disruptions may occur and it may be necessary to shift programming. We will be in regular communication with families and will lead programming with youth safety and well-being as a top priority.