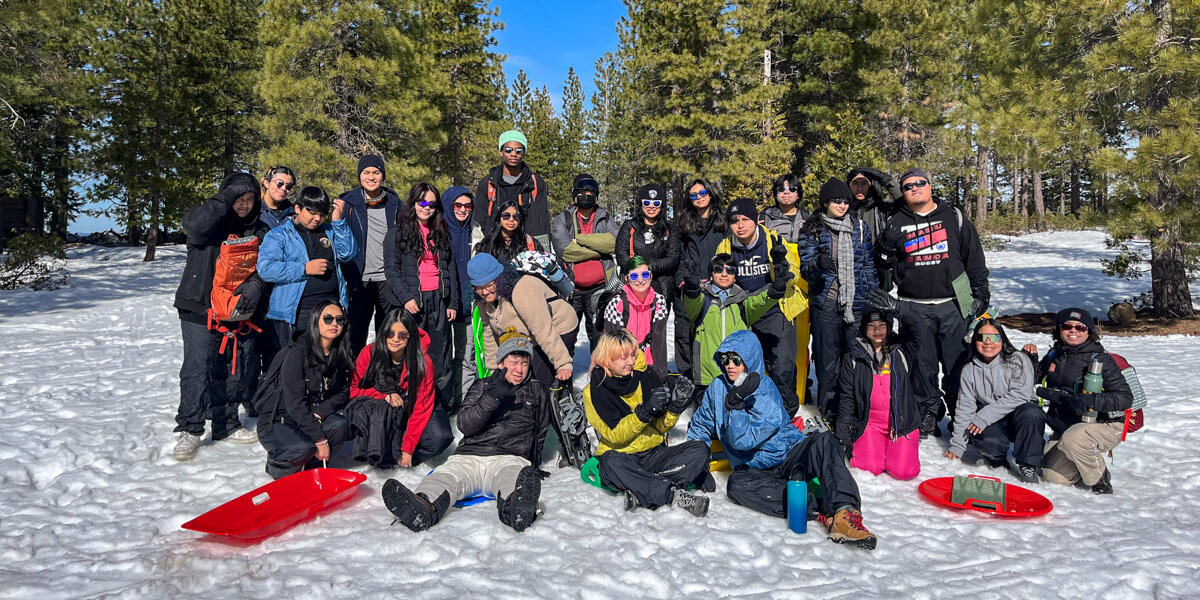 I-YEL participants snowshoeing and sledding during annual Winter Trip.
Aimes Tam / Parks Conservancy
Inspiring Young Emerging Leaders (I-YEL) is a high school leadership program for youth attending San Francisco and Marin public schools. Young adults learn the skills necessary to be stronger leaders in their community through project management, community involvement, and outdoor trips.
Since 2001, I-YEL has supported youth to expand their leadership skills, engage their voice in current social and environmental justice movements, and serve as an ambassador for their national parks. National parks are places where young people develop skills to create change in communities and society. When youth in the I-YEL program teach lesson plans, coordinate events, or recreate in their national park, they also explore social and environmental justice issues, serve as park ambassadors, and influence how parks support communities.
We are now accepting applications for the 2023-2024 I-YEL program. See below to apply! 
Get Involved
Aimes Tam, High School Program Manager for the Inspiring Young Emerging Leaders 

Office: 415-561-7770
Email: atam@parksconservancy.org       
San Francisco,
CA
94129
,