To preserve the Golden Gate national parks, enhance the park visitor experience, and build a community dedicated to conserving the parks for the future.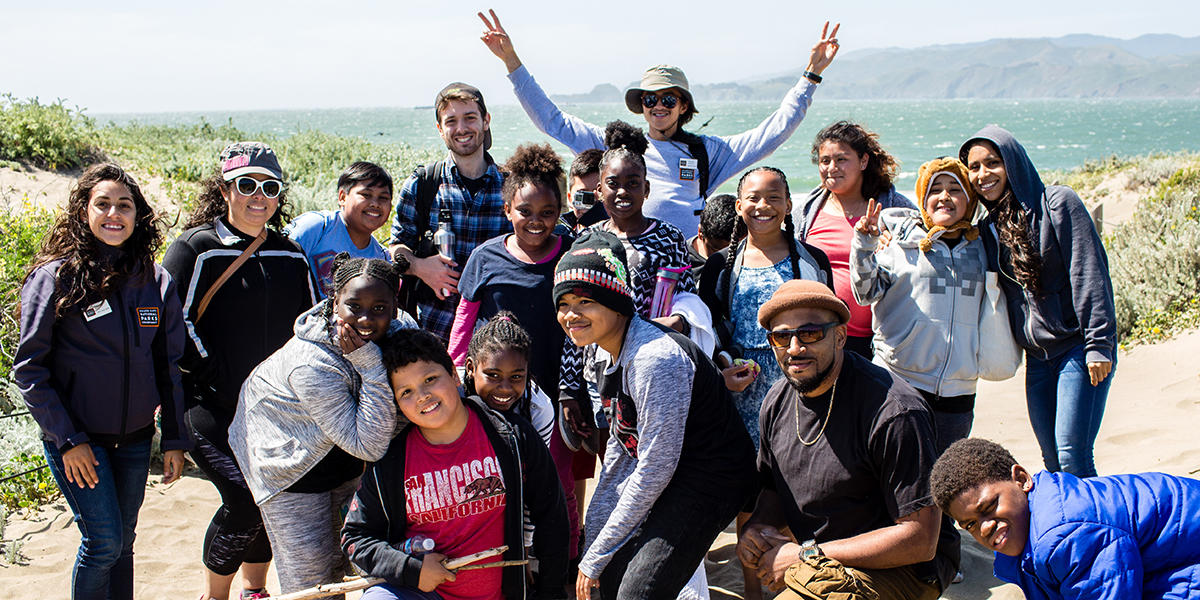 Parks Conservancy staff lead a Camping at the Presidio program
Paul Myers/Parks Conservancy
Since 1981, the Golden Gate National Parks Conservancy (Parks Conservancy) has served as the nonprofit partner of the National Park Service, collaborating with the Presidio Trust, partners, donors, and the community to support the Golden Gate National Recreation Area (GGNRA). The GGNRA stretches across three Bay Area counties, north and south of the Golden Gate Bridge, and includes iconic places such as Muir Woods National Monument, Fort Point National Historic Site, Alcatraz Island, Crissy Field, Mori Point, Lands End, and the Presidio of San Francisco.
The Parks Conservancy engages at the intersection of national park sites, local communities, social justice, and climate resilience. Collaborating with partners, our staff are dedicated to enhancing public awareness and providing volunteer and educational opportunities in the parks. We are park builders, caretakers, ambassadors and educators, all working to connect people to parks, in support of our vision Parks for All Forever. Join us.