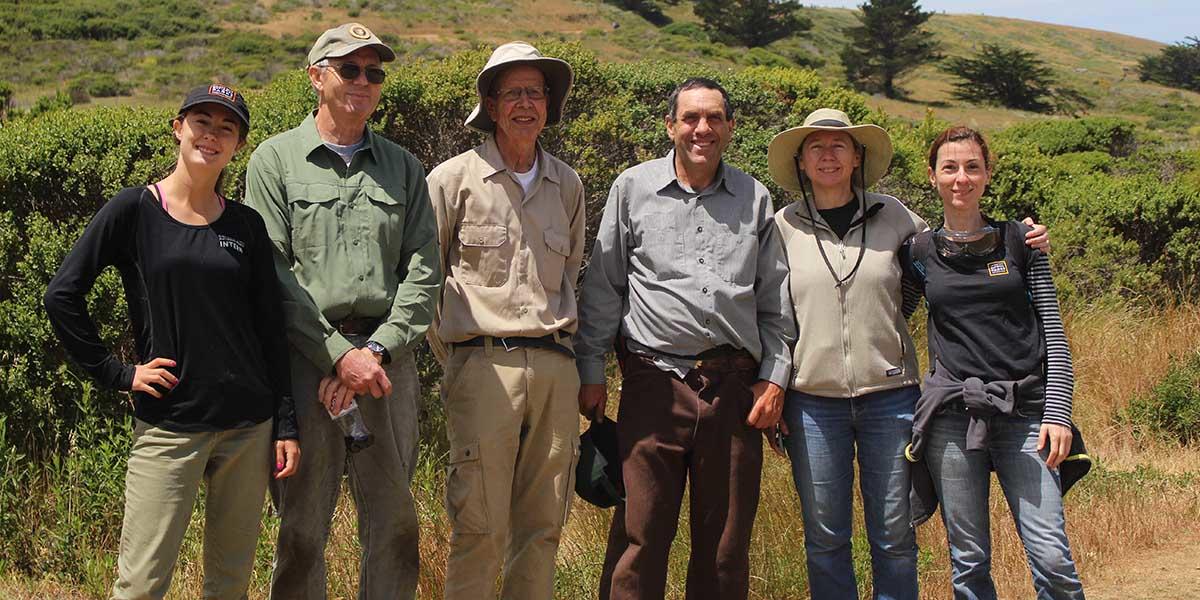 Volunteers and interns with the San Mateo Park Stewardship team.
Parks Conservancy
By Laurasia Holzman Smith
San Mateo Park Stewardship Intern
Every week, as the San Mateo Park Stewardship team plans and prepares for our Saturday volunteer programs, we feel grateful, as we know we can count on our volunteers to join us in restoring the habitat of various endangered species that reside within our parks. I find their dedication, enthusiasm, and willingness to work hard very inspiring. As an intern, I am always interested in learning more about the ecology and history of our park sites, but I am also very eager to hear more about the impact the parks have had on the lives of people, especially our volunteers.
The month of April is known for bringing a large amount of eco-conscious people together to participate in various Earth Day activities and practices. This is an exciting time to explore outside and get our hands extra-dirty. There are a wide variety of events, many involving restoration, put on by a multitude of organizations! With earth month approaching, there is no better time to highlight a few of the many volunteers who treat every month in the same regard.
One volunteer, Jerel Crawford, a retired aircraft mechanic who has been volunteering with the San Mateo Park Stewardship program for 15 years, said "I love the outdoors, and the parks need everyone's help to keep them in their natural state." As an avid nature photographer, Jerel often gets to our parks earlier than most, allowing him to capture special moments. One morning at Mori Point, he was able to get a picture of "a coyote posed on the boardwalk, like a perfect model."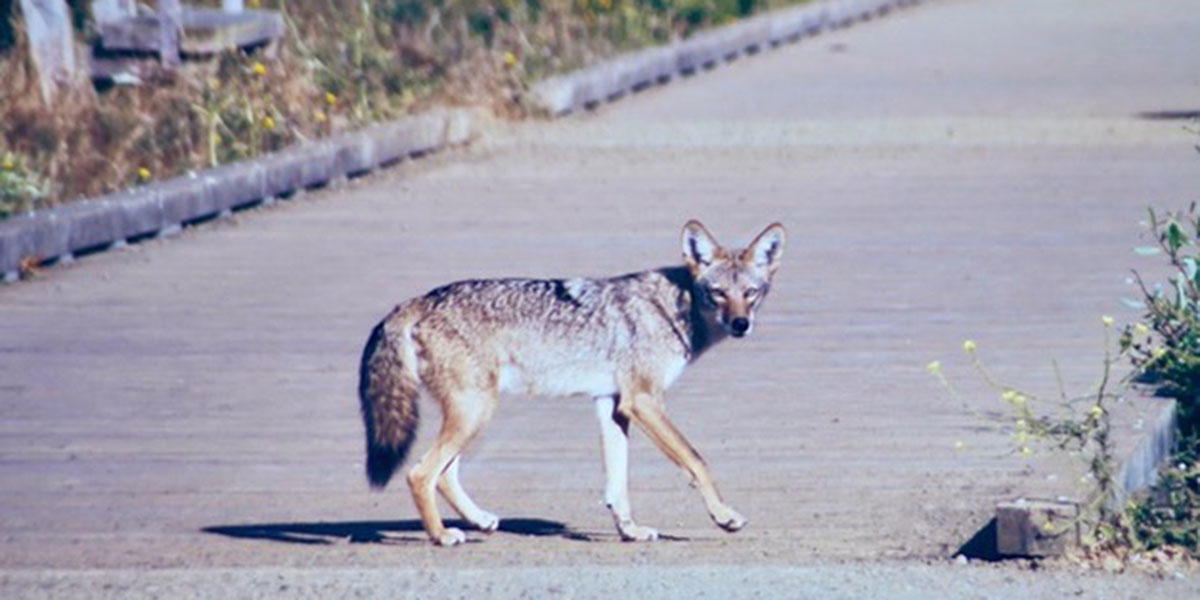 A coyote crosses the boardwalk, and poses for a photo, at Mori Point.
Courtesy Jerel Crawford

Another volunteer, Selin Ozguzer, has been volunteering with Park Stewardship in San Mateo for nine years. Selin is a graphic/web designer by profession and spends most of the day behind a computer. Volunteering with the parks offers Selin a consistent chance to be "outside, relaxed, digging in the dirt and getting a free workout in the process." 
Selin is also an avid photographer and recalls a time when "we were working at Mori Point during garter snake mating season. A couple of feet from where we were pulling weeds, there were 6-7 garter snakes zipping around, coiling around each other. I stood at the same place taking pictures for so long that they started passing by 2 inches away from me, thinking I was one of the bushes. I took hundreds of pictures that day and barely weeded. The funniest moment was towards the end when one of the female garter snakes, so sick of being chased, popped her head out of a coyote bush, started looking left and right like a submarine periscope, saw a male snake a couple of feet away, and started hightailing it in the opposite direction as fast as it could."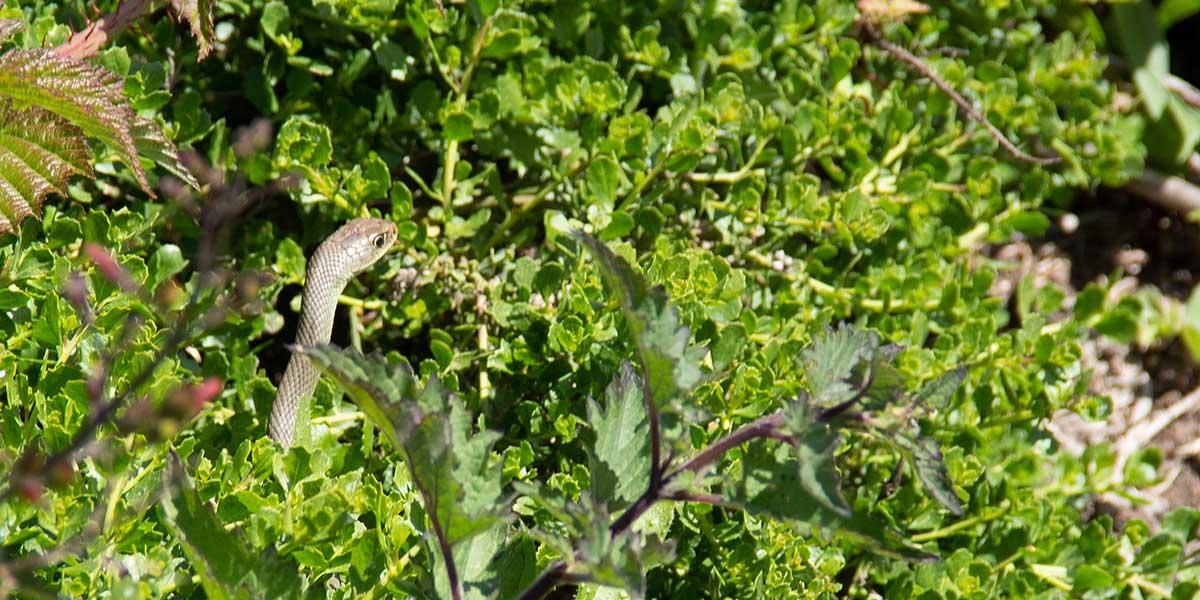 A San Francisco gartner snake spotted by volunteer Selin Ozguzer at Mori Point.
Courtesy Selin Ozguzer

The plants and wildlife that reside within our parks are so special and the more time we spend outside exploring, volunteering, and restoring, the greater the chance we have to experience it all firsthand and up close, like Selin.
As an intern, I've found that our volunteers have so much to teach us and share with us. I am continually in awe of their hard work, wisdom, and commitment to volunteerism. While I only mentioned a couple of our volunteers' stories, there are many more who are contributing to volunteer work throughout San Mateo County every week. 
Join us at one of our drop-in Saturday programs and meet these superstar volunteers; and who knows, you might become one of them as well! Not sure where to start? Start with Earth Day at Mori Point on April 27, 2019.
April 3, 2019