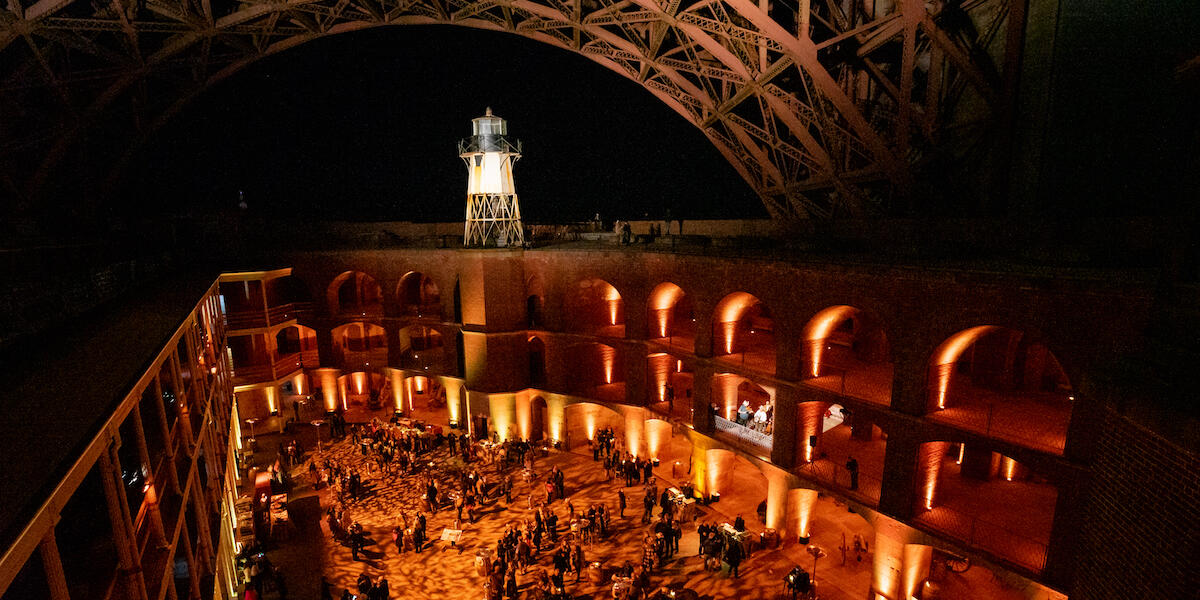 Trails Forever 2021
Ryan Curran White / Parks Conservancy
The Parks Conservancy is wildly appreciative of the many sponsors and donors who supported Trails Forever 2021.
The parks have been busier than ever and your support goes directly to making these trails, habitats, and wild places environmentally sound and available to our entire community. You have helped us through a COVID-induced rough patch and we are so thankful to have you as champions and friends of these parklands.
Thank you to all who turned out on Oct. 15 for our enthusiastic and lively celebration at Fort Point. 
THANK YOU TO OUR SPONSORS!
TRAIL BUILDERS
John Atwater and Diana Nelson
Suzanne Badenhoop and Guy Lampard
Dan Carroll and Stasia Obremsky
Martha Ehmann Conte
Julie and Greg Flynn
Evelyn and Walter Haas, Jr. Fund
Colin Lind
Will and Julie Parish
The Pisces Foundation
Amy Metzler Ritter and Gordon Ritter
Andrew and Elizabeth Spokes
TRAIL TREKKERS


Doug Dossey and Kathrin Dellago
Ali and Rocky Fried
Mindy Henderson and Mike Texido



Melanie Peña and Mark L. Perry
Dale Stancliff, Jr.
TRAIL NOMADS
Anonymous
Janice and Matt Barger
Dan and Stacey Case Family Foundation
Troy and Leslie Daniels
Allison and Jesse Eisenhardt
Betsy and Roy Eisenhardt
Julie and Walter J. Haas Fund
Dan Janney and Noelle Montgomery
Emilie and Andy Lynch
Charlotte Haas Prime and Josh Prime
David Singer and Diana Kapp
Susan and David Tunnell
Lynn Mellin Wendell and Pete Wendell
TRAIL STEWARDS
Claire and Eric Alt
Thomas and Lily Beischer
Cindy Black
Margaret and Charles Charnas
Michael and Holly Cuggino
Stephanie DiMarco and Jim Harleen
Martha Ehrenfeld and Carla McKay
Will Evers and Melinda Ellis Evers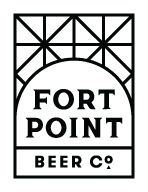 John and Marcia Goldman
Kelly and Mike Halper
Linda and Larry Howell
Alexandria and Kevin Marchetti
Marin Community Foundation
Michael and Alison Mauze
Betsy and Ed McDermott
Nion McEvoy and Leslie Berriman
Christina and Mick McGuire
Stephanie and Bill Mellin
John Mihnger
Cathy and Howard Moreland
John M. Sanger
Katie Albright and Jake Schatz
Staci and Jamie Slaughter
Brooks and Summer Walker
Minott and Ashley Wessinger of the McKenzie Foundation
Lisa and Ted Williams
Grace Won and Richard Holden
Annie Robinson Woods and Montgomery Woods
Cathy Ye and Stephen Altamirano
Jacqueline Young
James and Hilary Zucherman
TRAIL MAKERS
Su-Moon Paik and Bob Brown
Halle and Casey Cane
Scott Clark and Holly Tate
Nora and Ali Diab
Lauren and Matt Dillard
Jessica and Michael Eisler
Elizabeth and Ahmed Fattouh
Jason Fish and Courtney Benoist
John and Laura Fisher
Curtis and Christine Gardner
Melanie and Kurt Hoefer
Amanda and Vince Hoenigman
Katy and Tom Hope
Bill Hudson
Randy Laroche and David Laudon
Gary and Laura Lauder
Gordon and Betty Moore Foundation
Maryam and Oran Muduroglu
Sheila and Paul Nahi and Kayla Nahi
Louise and Arthur Patterson
Joanna and Steve Seelbach
David and Amy Smolen
Erica and Clayton Timbrell
Mariana and Doug Wall
Jennie Watson and Paul Lucchesi
Sharon and Russell Woo
TRAIL HIKERS
Anonymous
Annie and Anil Arora
Melissa and Patrick Barber
Genevieve and Andrew Biggs
Josie Brownback
Arden Bucklin-Sporer and Karl Sporer
Lisa Congdon and Randy Single
Kerry Meyerson and Richard Daniel
Vicky Dehnert
Bonnie Demergasso and Robert Anderson
Josselyn and Matt Eccleston
Jacqueline and Christian Erdman
Steven and Jenna Feinberg
Virgina Hammerness
Michelle and Jody Harris
April and Peter Kelly
Claire and Steve Kingsley
Michael and Laura Lazarus
Nancy Leavens
Alex and David Lyon
Maggie and Carter Mack
Ara Martin and Angus Parker
Ann and Andy Mathieson
Mike Montgomery and Sarah Ives
Meridee Moore and Kevin King
Nina and Geoff Motlow
The Oshay Family Foundation
Lorraine and Rick Parmer
Tanya Peterson
Matthew Rhoa and David Brailer
Louisa Ritter
Ivan Samuels and Maribel Guevara
Maureen O. Sullivan
Stephanie Tuttle and Ramsey Walker
Leslie Walker and Bob Coey
Lauren and Eli Weiss
Lisa and Greg Wendt
Matthew Werdegar and Monique Schaulis
Charlotte and David Winton
Richard Wood and Christine Willand
TRAIL HUGGERS
Anonymous
Garner Kropp and Kayle D. Barnes
Mike and Bonnie Barr
Nils and Linda Behnke
Laurie Hanna Carrade and Marty Carrade
Felicia Chiu and Luke Teeple
Jane Cote-Cook and Chris Cook
Marnie Burke de Guzman and Rene de Guzman
Gullaume and Harriet de Pracomtal
Mackenzie Erdman
Kelly Fair
Sally Fay
Kelly and Patrick Finn
Adam Forste and Evelyne Aikman
Renata Gasperi
Alli Goldstein
Laurie and Bill Grayson
Mike Gridley
Elizabeth Hartmann
Cleveland Justis
Lauren and Jay Kahn
Stephen Kempainen
Mark and Julia Kniesche
Megan Koch
Enrique and Dara Landa
Andrew Leider
Jeremy and Julie Liegl
Kevin Linker and Leslie Haddock
Ann Marinovich
Mackenzie and Rob Mayle
John McCosker and Robin Kennedy
Maureen Offer
Patricia Peper and Roger Phillips
Charlotte and Marc Pope
Rynn Pressick and Christian Sowul
Jack and Pam Preston
Jane and Nick Prior
Emily and Brett Sheridan
Carol Simmons
Stephanie and Jim Stafford
Kristin and Tom Sverchek
JoAnn and James To
Ben Tucker
Helen Uhrig
Robyn Wilkinson and Steve Linde
Mary Wolfe
EVENT PARTNERS
Café Ohlone
Everything Audio Visual
Fort Point Beer Company
Hensley Event Resources
McCalls Catering & Events
National Park Service
Presidio Trust
Soiree Valet
Windy Hill
19th Trails Committee 
 
Ali Fried 
Mindy Henderson 
Melanie Peña
Co-chairs 
 
Heidi Altree
Suzanne Badenhoop
Genny Biggs
Halle Cane
Lisa Congdon
Martha Ehmann Conte
Josselyn Eccleston
Allison Eisenhardt
Kelly Fair
Tim Farrell
Elizabeth Fattouh
Julie Flynn
Randi Fisher
Carter Graber
Kim Green
Kelly Halper
Melanie Hoefer
Amanda Hoenigman
Katy Hope
Linda Howell
Jeri Howland
Margot Kerr
Kathy Kimball
Julia Kniesche
Emilie Lynch
Alex Lyon
Maggie Mack
Mackenzie Mayle
Anne Mieling
Maryam Muduroglu
Kayla Nahi
Sheila Nahi
Karen Nga
Su-Moon Paik
Julie Parish
Cameron Phleger
Charlotte Haas Prime
Jane Prior
Susie Hall Sawyer
Sierra Schwidder
Joanna Seelbach
Eric Stern
Holly Teliska
Clayton Timbrell
Stephanie Tuttle
Christine Willand
Lisa Williams
Cathy Ye
 
Honorary Committee 
 
Janice Barger 
Catherine Bradford 
Mark Buell 
Nancy Hellman Bechtle 
Martha Ehmann Conte 
Allison Eisenhardt 
Randi Fisher 
Julie Flynn 
Jessica Parish Galloway 
Julie Haas 
Kelly Halper
Linda Howell 
Kathy Kimball 
Anne Dickerson Lind 
Stephanie Mellin 
Julie Parish 
Charlotte Haas Prime 
Amy Metzler Ritter 
Staci Slaughter 
Listed as of July 9th, 2021