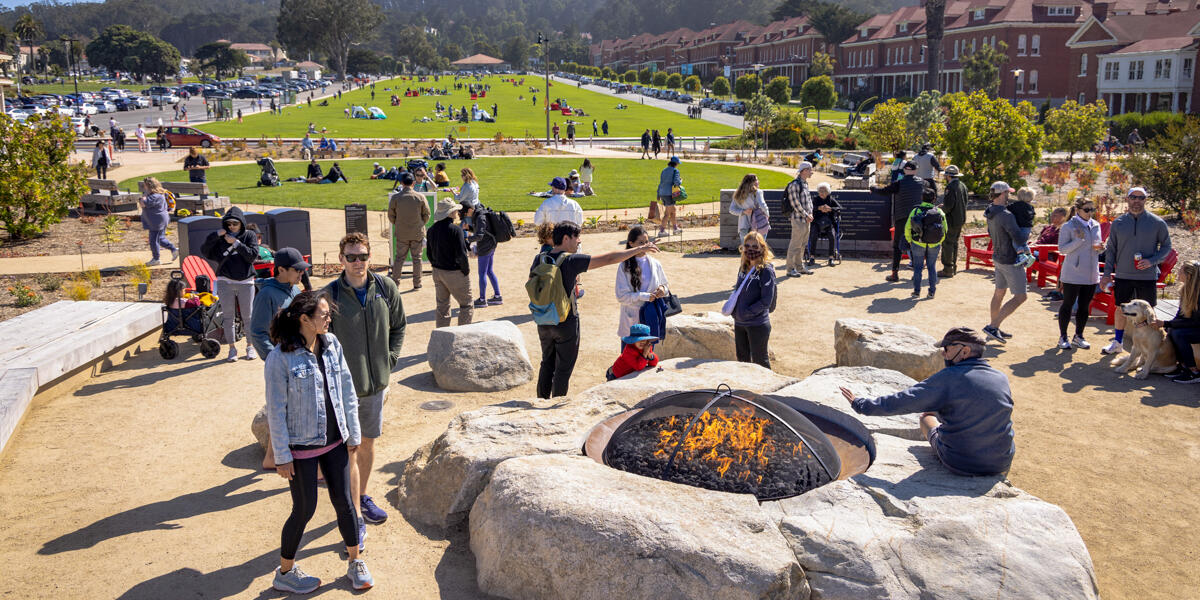 A crowd gathers around Campfire Circle at the newly opened Presidio Tunnel Tops.
Paul Myers / Partnership for the Presidio
​​The Korean Center, Inc.'s Annual Chuseok (Korean Harvest) Festival is the Bay Area's largest public event celebrating, showcasing, and promoting Korean culture, cuisine, music, arts, and community.
The festival will have delicious Korean food (both traditional and fusion), exciting live performances from local Korean cultural performance groups, traditional Korean games and activities, raffles, and more!
Festival Highlights
Korean Food & Drink: Enjoy delicious food, beverages and snacks from Bay Area vendors that include K-BBQ, Korean street food, Noodles, and more as well as beer, soju, makgeoli (Korean rice wine) and other non-alcoholic beverages. Stay tuned to see our full food vendor line up.
K-Pop & Other Musical Performances: Enjoy traditional and pop music, dance and other performances. Stay tuned for details.
Spotlight on Local Community: Discover and support local Korean artists, makers, businesses, and non-profits serving the Korean community.
San Francisco,
CA
94129
,
Past Event Dates
Sat, 09/10/2022

11:00AM

-

5:00PM