Nature Boost Friday: Tour the Presidio Native Plant Nursery
Part of Summer Stride events series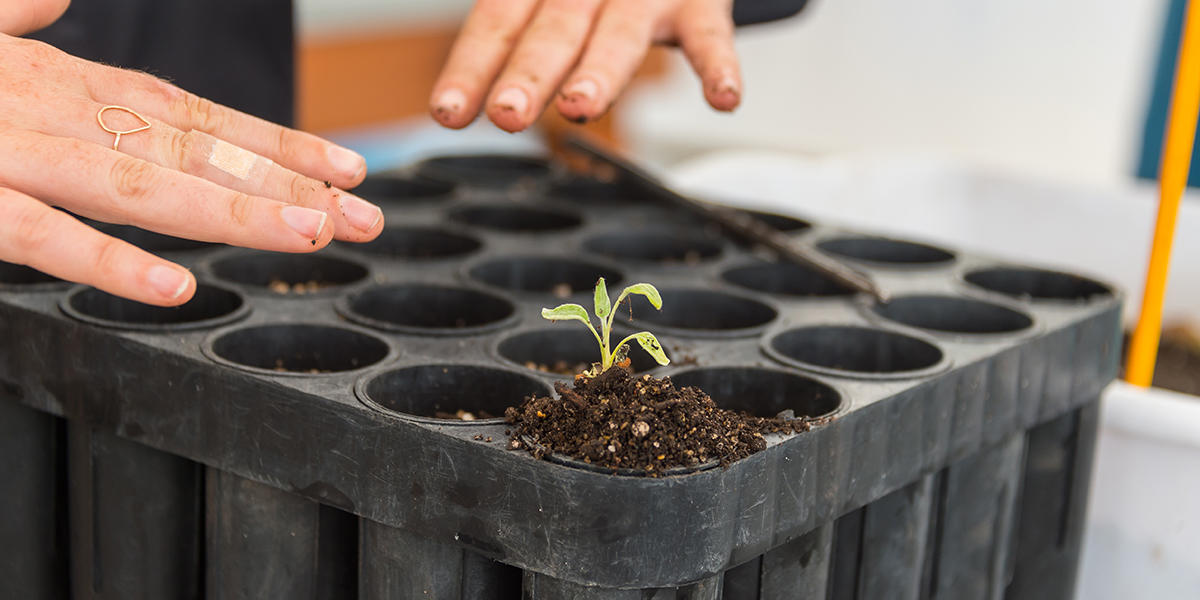 Let's plant at the Presidio Native Plant Nursery!
Alison Taggart-Barone/Parks Conservancy
Join a virtual tour of the Presidio Native Plant Nursery and learn how a restoration nursery grows and cares for native plants! Tune in here!
Nature Boost Fridays happen at 11 a.m. every week. Tune in to meet national park rangers and experts, learn more about local plants and animals, and "nature bathe" with immersive park photos and videos. Stream new videos every Friday, live on SFPL's YouTube channel. 
Past Event Dates
Fri, 08/13/2021 11:00AM

-

Sat, 08/14/2021 11:55AM