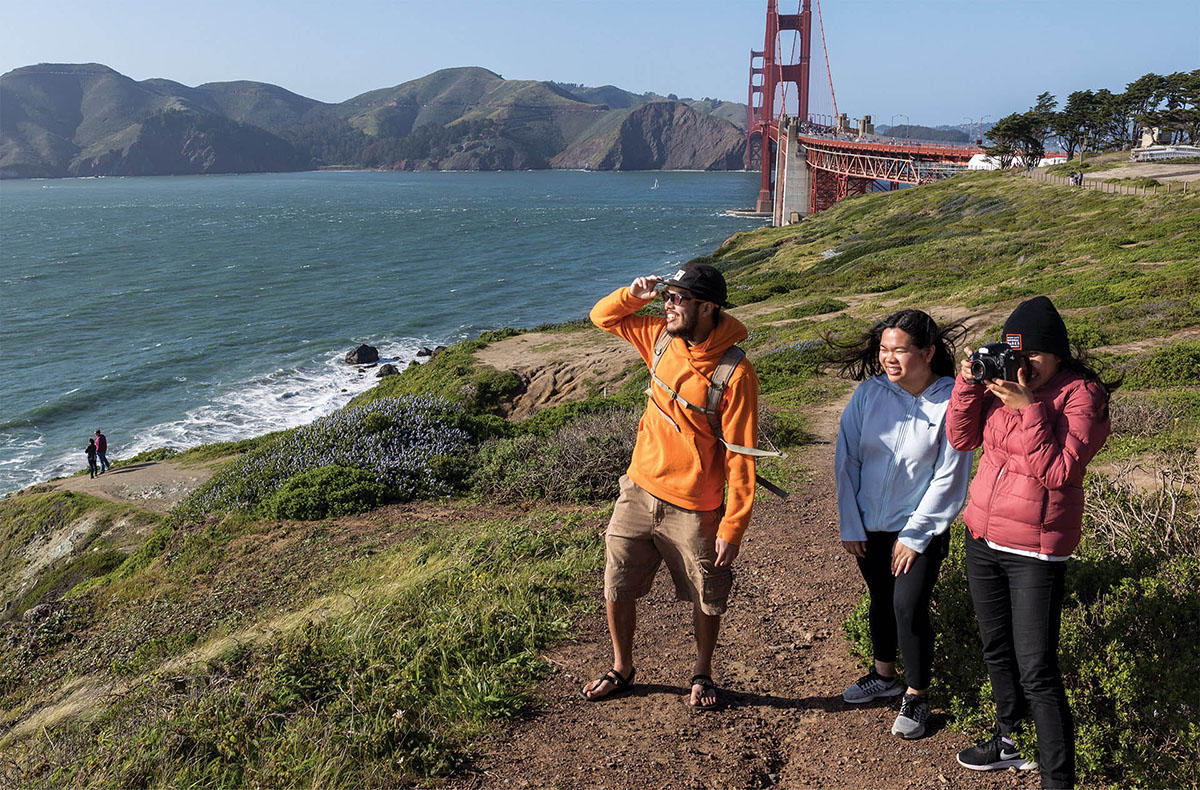 Hiking at the Golden Gate Overlook near the Golden Gate Bridge. Photo from the Golden Gate National Parks Conservancy's annual report.
Paul Myers/Parks Conservancy
On Thanksgiving night at 10 p.m. or following football on NBC Bay Area, longtime park champion Doug McConnell will be presenting an hourlong special on the Golden Gate National Recreation Area and its main support arm, the Golden Gate Parks Conservancy! Be sure to catch "The Golden Gate National Parks: An Uncommon Common Good," a special hour focused on park history and the future of our public lands in the Bay Area. These parks are our local gems, and we can't wait to see them in full big-screen glory. Set your DVRs or join us live on Thursday night!
Past Event Dates
Thu, 11/28/2019 10:00PM

-

Fri, 11/29/2019 10:55PM