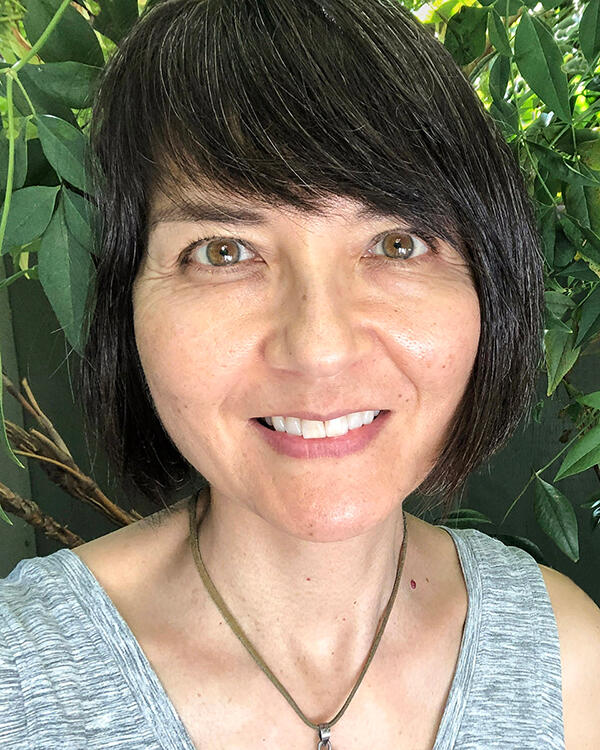 Erica Becker is a longtime member of the Parks Conservancy and the Silver Lupine Circle, a group of supporters who have named the Conservancy as a beneficiary of their estate plans.  We are delighted to share Erica's photography portfolio with fellow members, to remind us that parks can be places of quiet and stillness.  We recently interviewed Erica about her connection to our San Francisco parklands:
How were you introduced to the parks?
I moved from New York to San Francisco in the mid-70s to the outer Richmond district, one block away from Golden Gate Park and 10 blocks from Ocean Beach. Growing up, I spent many hours in the park and the beach after school and on the weekends. I rode my bike through the park, to the beach, up to Cliff House, and climbed the rocks around Sutro baths. I braved the cold ocean, relaxed at the beach, played games at the arcade at the old Cliff House, and explored the hills of Land's End. On Sundays, my mother and I went to the duck pond nearby to take a walk and get fresh air together. The memories with my mother are the ones that I cherish the most.
How has your connection with the parks evolved? 
Though I don't live in San Francisco anymore, I still visit often. I visit the museums, have a picnic in Golden Gate Park, sit at Ocean Beach and Fort Funston, or take a hike at Land's End. I also enjoy going to Crissy Field to take long walks with friends and watch all the dogs and families. It is still a place of comfort for me to take a break and reflect. Having moved away and seen other parks in the Bay Area, I am impressed with how much open space is offered in San Francisco for free, and they are such beautiful spaces! I like to take friends to show them the places I grew up and the local neighborhoods so they can experience San Francisco on a more intimate level.
What made you decide to make a legacy commitment to the Parks Conservancy?
I had such wonderful memories growing up near the park and beach and feel it is so important that these spaces are available to future generations so that they can also enjoy the outdoors freely, to have a place to rest, have fun, be free, reflect, and have downtime. I look back and am amazed at what a beautiful place I grew up in, and hope that many future generations can also enjoy these places. 
What else would you like to share?
I am studying photography and did a photo story of Golden Gate Park, inspired by my photography teacher, Kate Jordahl. The assignment was to capture something meaningful to me. My goal was to capture the peace and joy the park provided me and still does for the local residents. There are some modern elements that I had to photograph too because they were too fun to pass up. 
I hope this presentation gives an idea of how wonderful the park is and how much variety it has. The parks and all the open spaces in the GGNRA are gems that I hope everyone can enjoy. 
Lastly, I'd like to thank my mother for taking me to the duck ponds on Sundays. Thanks Mom. 
September 22, 2022