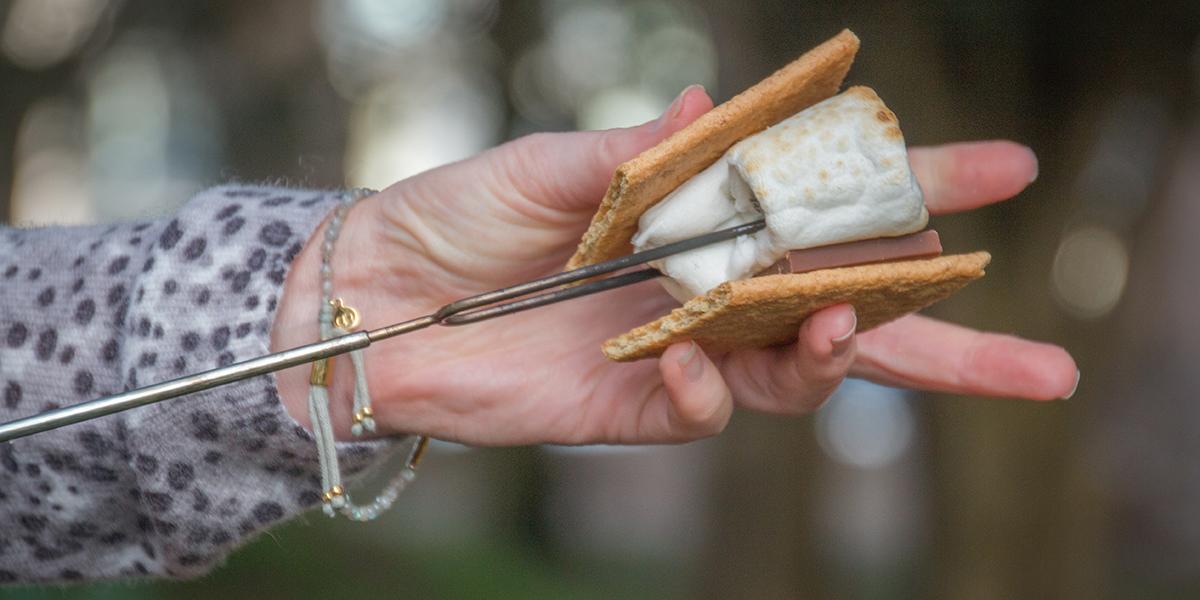 S'mores
Curran White/Parks Conservancy
A camping trip is only as successful as its leader. The Camping at the Presidio (CAP) staff members are experts on outdoor adventures and can help any visiting group or outdoor enthusiast interested in spending a memorable evening under the stars.
 
Here are a few tips and tricks to enhance your next camping trip and impress your friends:
 
● Maggie, Program Manager: Warm your sleeping bag with a hot water bottle. If you heat water for cooking during your trip, fill a heat-resistant bottle with the hot water you don't use and slip it into your sleeping bag before bedtime. Warm bag in the evening, fresh water for the morning! However, this trick does not work with double walled bottles since the heat won't dissipate through the bottle.
● Beatriz, Reservation and Outreach Specialist: Foolproof firestarting. Fill an empty toilet paper roll with dryer lint to make an invaluable firestarter for windy days. Once lit, the tube acts as a windguard and carries the flame to the rest of the lint.
● Aaron, Camping Gear and Programming Specialist: No pillow? Fill a stuff sac with extra clothes and rest your head. This is actually a twofer because you can lay on the clothes-filled-sac while warming your outdoor apparel for the next day.
● Stephen, Instructor: The Presidio gets really foggy overnight. When leaving shoes outside your tent place them upside down instead to avoid excess moisture. Shake them out in the morning to make sure any new friends return to nature where they belong.
● Lyna Lee, Instructor: Freeze gallons of water for coolers instead of bringing ice-packs. Keep your stuff chilled and drink the water once it thaws.
● Adriana, Intern: Carry microfiber towels for yourself and gear. They're highly absorbent, light as a feather, and dry well in the sun and wind helping keep your pack weight to a minimum.
 
A successful camp out starts with solid pre-planning. Take some time to review your gear and safety equipment before the tent ever leaves its bag. Always carry first aid materials and review the closest facilities that can assist with emergencies.
 
Most importantly, have fun and enjoy your national parks!
July 1, 2018