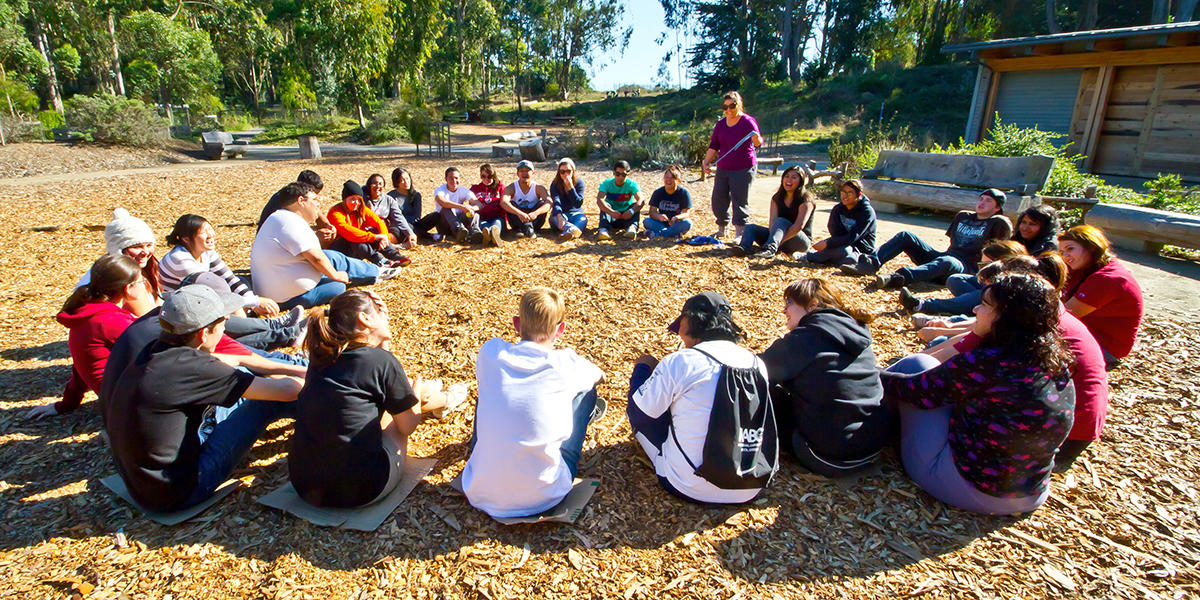 Camping at Rob Hill Campground
Alison Taggart-Barone/Parks Conservancy
2012 is the beginning of an entirely new repertoire of Community Programs, aimed at youth groups, afterschool programs, Boys and Girls Clubs, Girl Scouts, and similar community organizations serving young people. From community campfires to multi-visit programs that enhance an already-established program, Crissy Field Center has created a new lineup to enhance the experience of community groups coming to their national park.
So what's the goal of the new programs?
"Through this new lineup, participants can further explore the wonders of their neighborhood, their community, and their national parks," says May Tran, the Center's Community Services Coordinator. "Our multi-visit programs examine the nature and cultures of the Presidio and our participants' neighborhoods, while our single-visit programs serve as fantastic introductions to the parks."
May is especially excited about the new People to Park Stewards program. This program works with groups over a four to eight week period, during which participants research a social or environmental justice issue of their choice.
"It features four exciting projects from which students can choose as their culminating experience," May says. "From an environmental advocacy campfire and social justice mural to a sustainable garden and organics 'Iron Chef,' we wish to help our youth become active citizens of their parks and their communities."
Although, for many, the Presidio can seem far away from the hustle and bustle of the rest of the city, therein lies its appeal. It doesn't take more than a bus ride to get from the urban environment to a national park and its sweeping views, winding trails, and tranquil wonders of flora and fauna.
The new community programs give groups a chance to appreciate the Presidio and its cultural and natural history. May believes that "groups of all backgrounds can find resonance in the experiences of the peoples that have inhabited or passed through this land—and those that continue to treasure it and call it home."
If you think your group could benefit from a community program, contact the Crissy Field Center at (415) 561-7752.
February 12, 2012