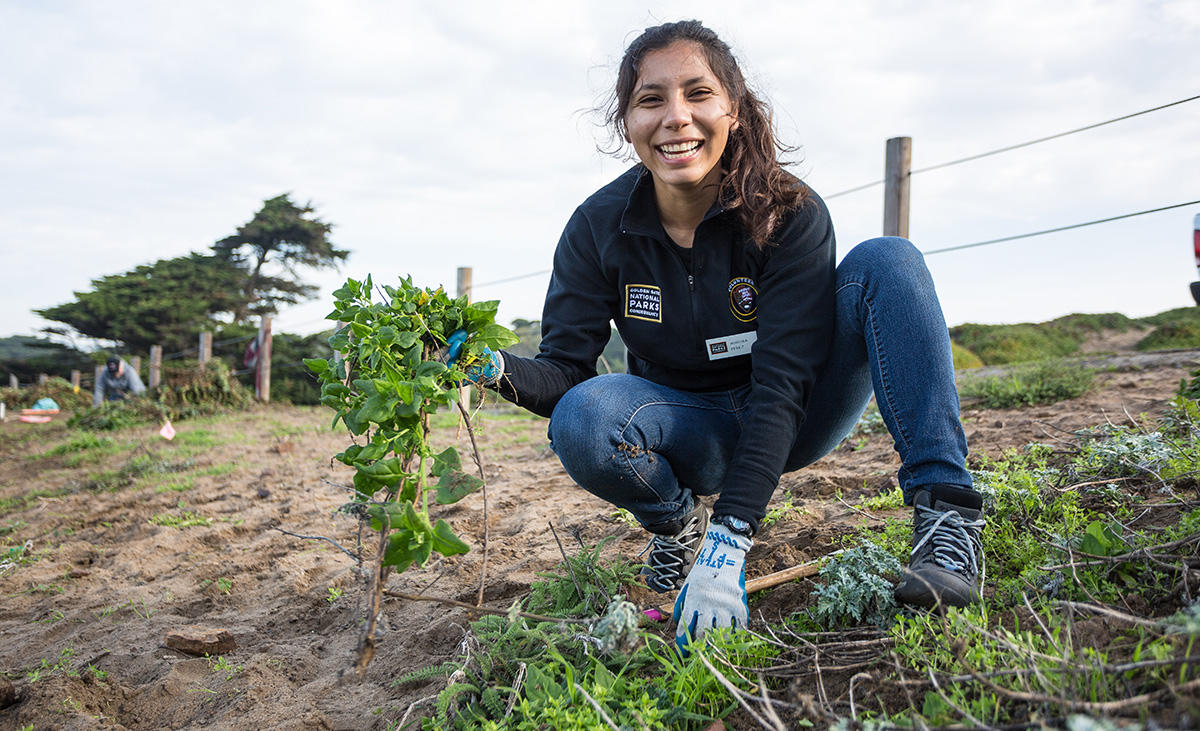 Aurora Perez.
Maria Durana / Parks Conservancy
By Aurora Perez
Ecological Restoration and Volunteer Management Intern
I am so honored and grateful to have been a part of the San Francisco Park Stewardship team. Often during our volunteer programs, I was asked how it was that I got to be where I am today. I realize there isn't just one answer to that question, it's a combination of many events and inspirations that I have experienced throughout my life, but one person who deserves recognition is my dad.
Both of my parents migrated to California from Mexico about 35 years ago. My dad has been a gardener his entire life. He worked at a couple different landscaping companies for 13 years, until he finally decided to work for himself. He chose to be a gardener out of need, he thought it was the only job he could do that would pay well, but little did he know that he would be planting a seed in my soul.
My fondest childhood memory is going to work with my dad. I remember him taking me to a client's house, and for every caterpillar I found on a tomato plant, he gave me a dollar. I worked with my dad on the weekends and during the summer. I was always more excited to go hang out with him, rather than being stuck at home the whole day. I helped him weed and mow the lawn. I remember the lawn mower was always way too big and powerful for my size, but I was always up for the challenge and it was my favorite activity. Being outside with my dad truly ignited my passion for nature and our parks.
Parks have impacted my life greatly. During my hardest times in college, I visited our local park and sat under a Japanese Zelkova tree. I had a special connection with that tree because it reminded me so much of home. It brought me back to the times when my family and I visited our neighborhood park in Santa Ana. The sun shined, and all my worries went away. I closed my eyes and I was a child again, working with my dad, running through the grass, and watching the bees hover over the flowers.
Parks have taught me that the simplest things, whether it's the tall tree towering over my head, the cold breeze blowing through my hair, or the warm sun rays heating up my skin, can transport me to wherever I need to be.Parks provide us the space we don't realize we need. I always found myself going back to that same tree spot. I built a connection with that space and I truly believe that our parks can do that for everyone.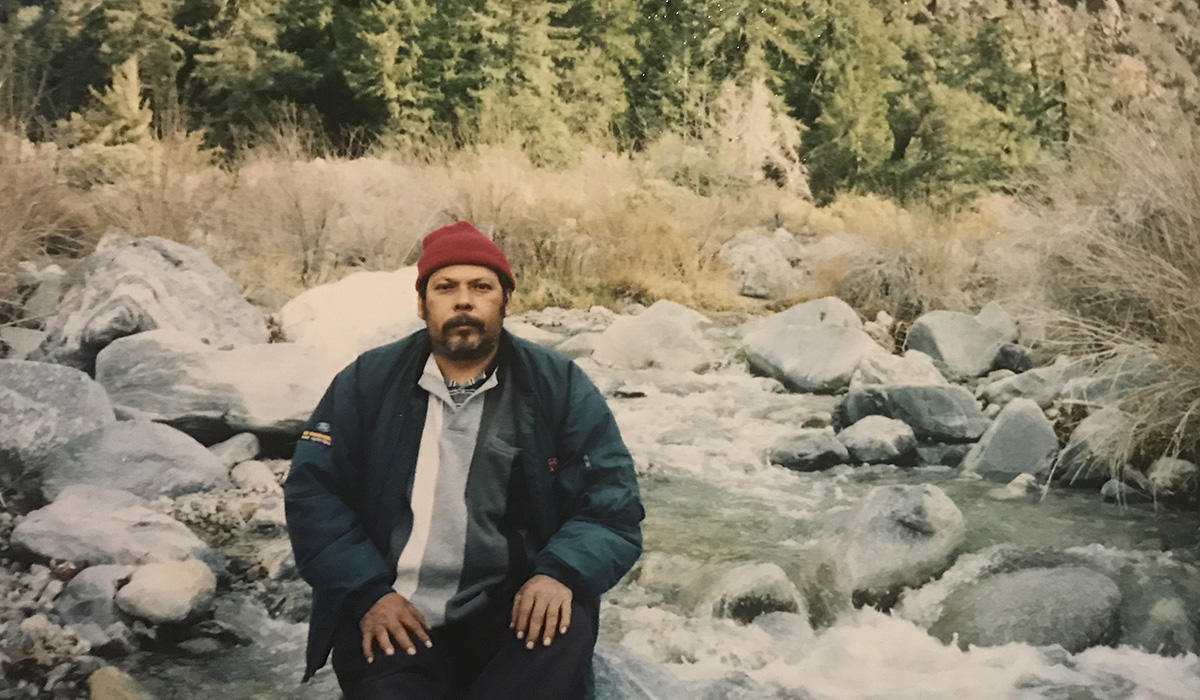 Arturo Perez.
Courtesy Aurora Perez.
My dad is my biggest hero, I've always admired his love for nature and his incredible work ethic. The Park Stewardship Program does an amazing job at providing the space in our parks for people like my dad, people who may feel uncomfortable or out of place in parks. We welcome all people from different communities, people who have never planted a baby plant, or people who don't get the opportunity to regularly enjoy our wonderful parklands. Through our habitat restoration work, interpretive activities, and educational hikes we hope to engage and empower people to connect to and enjoy our beautiful natural lands in their own ways.
I remember a weeding and planting project at Lands End, and a young man and his father walked up to me and talked to me in Spanish. It was an automatic connection. As our conservation continued, I learned the father was from a city in Mexico very close to where my dad's from.
The father admitted he wanted to bring his son out to volunteer with us because he wanted his son to know what it felt like to give back to the land, to lay a plant into the ground, and enjoy the outdoors. He shared stories, very similar to the ones my dad shared with me, and I saw a father and son connect with each other as they connected with the parks.
Growing up, I had many inspirations and strong people to look up too, and I hope that I can be that same person to someone new.
Thank you all!
November 21, 2018