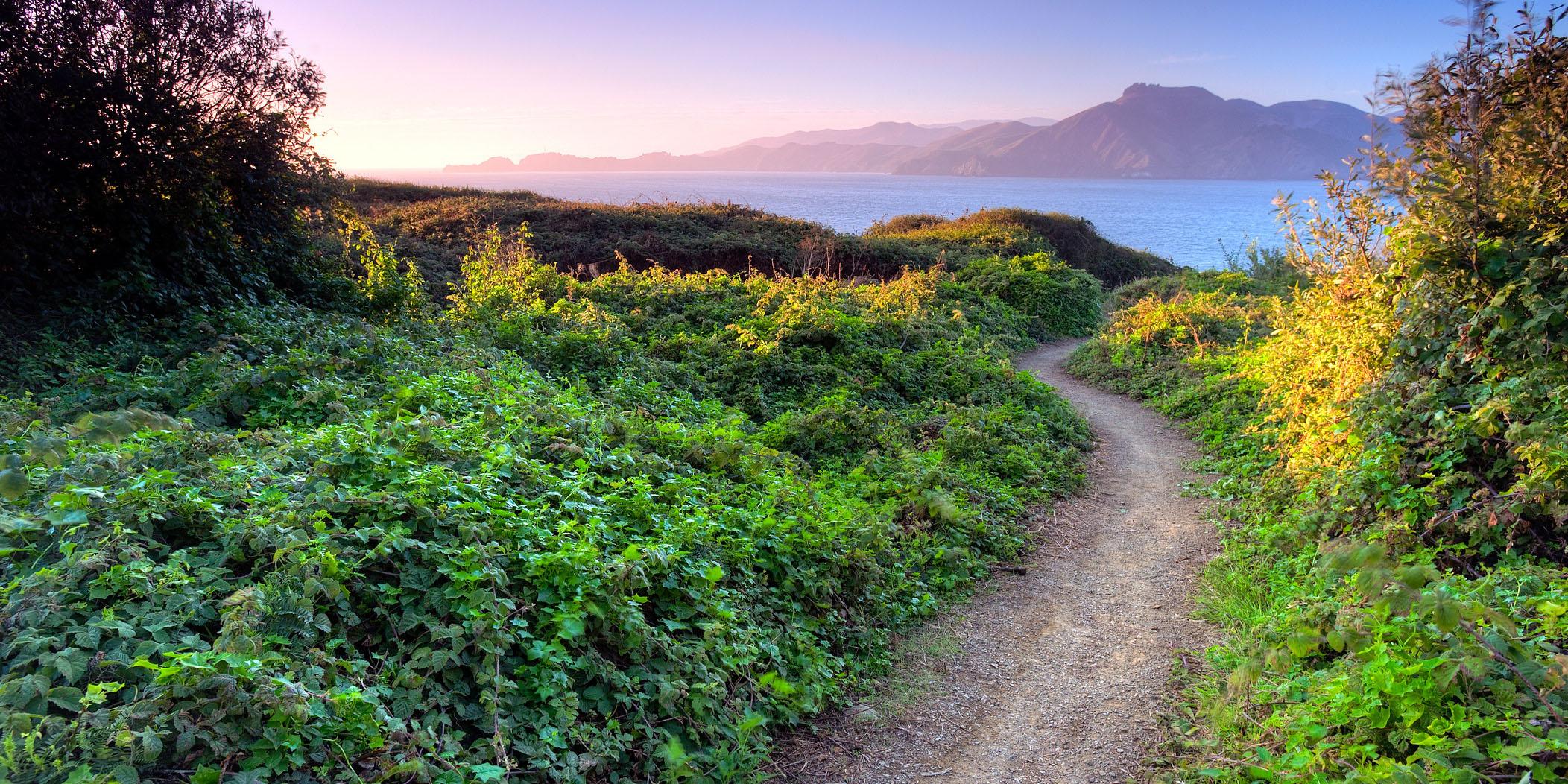 Presidio of San Francisco
Mason Cummings
The Trails Forever initiative celebrates over a decade of work in the Golden Gate National Parks. Brought to our park by late Superintendent Brian O'Neill and modeled after its sister program in Acadia National Park, Trails Forever brings together staff and volunteers from the three partner agencies—National Park Service, Parks Conservancy and Presidio Trust—toward protecting the many resources in this amazing park and creating access to them.
Since 2002, this team has built and maintained 125 miles of trail, restored over 1,000 acres of habitat, protected historic batteries, created 8 new overlooks and thrown many memorable dinners.
A key component of the Trails Forever initiative is engaging the community in building and maintaining a world class trail system. Community and corporate groups, individuals, school groups and partners roll up their sleeves and donate their time to work on trails. To find out more about our volunteer opportunities visit the Programs tab below.
This year, Trails Forever will honor the centennial anniversary of Crissy Field aviation! Please join us for a special sit-down dinner inside one of the Presidio's original airplane hangars, Building 937, on Friday, September 29, 2023, 6-10 p.m.