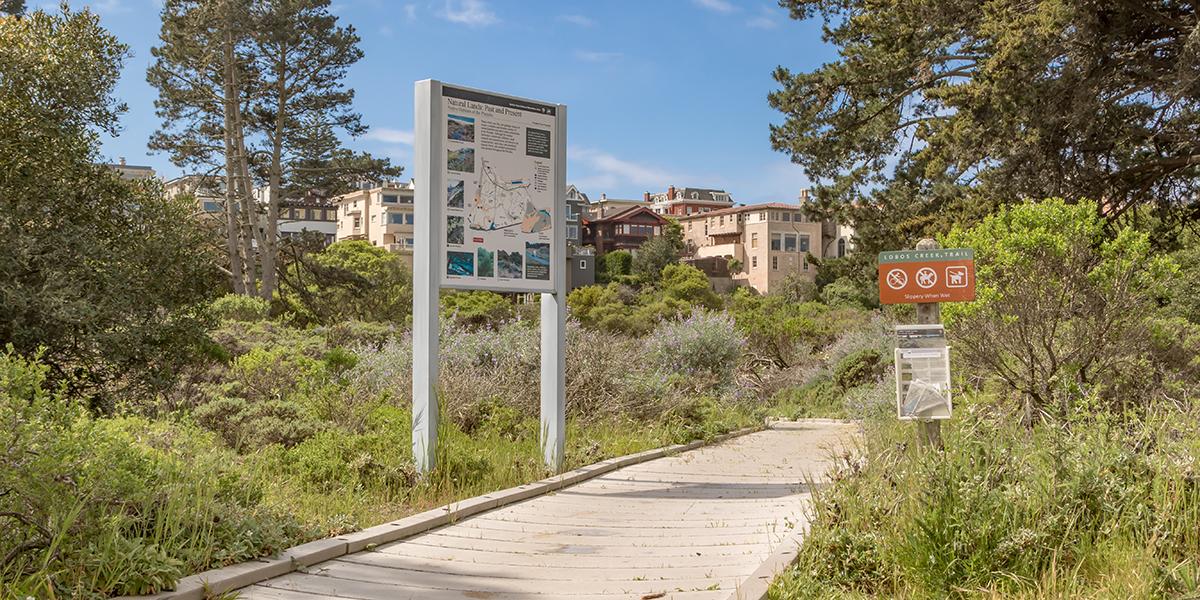 A boardwalk helps protect sensitive habitats at Lobos Creek and signage shares some of the reasons why this place is so special
Kirke Wrench/National Park Service
Just 200 years ago, Lobos Creek Valley was part of a vast system of sand dunes covering one-third of San Francisco. Lobos Creek, fueled by rains and gathering water from the Richmond District, provided water for early inhabitants of the city.
This valley was the first major natural restoration project undertaken after the Presidio became a national park in 1994; the restored ecosystem now features rolling dunes covered with native plants, including the threatened San Francisco lessingia.
A habitat for many animals, the valley offers a rare glimpse of San Francisco before its urbanization. The creek itself still runs year-round, providing most of the water used by Presidio residents, tenants, and employees.