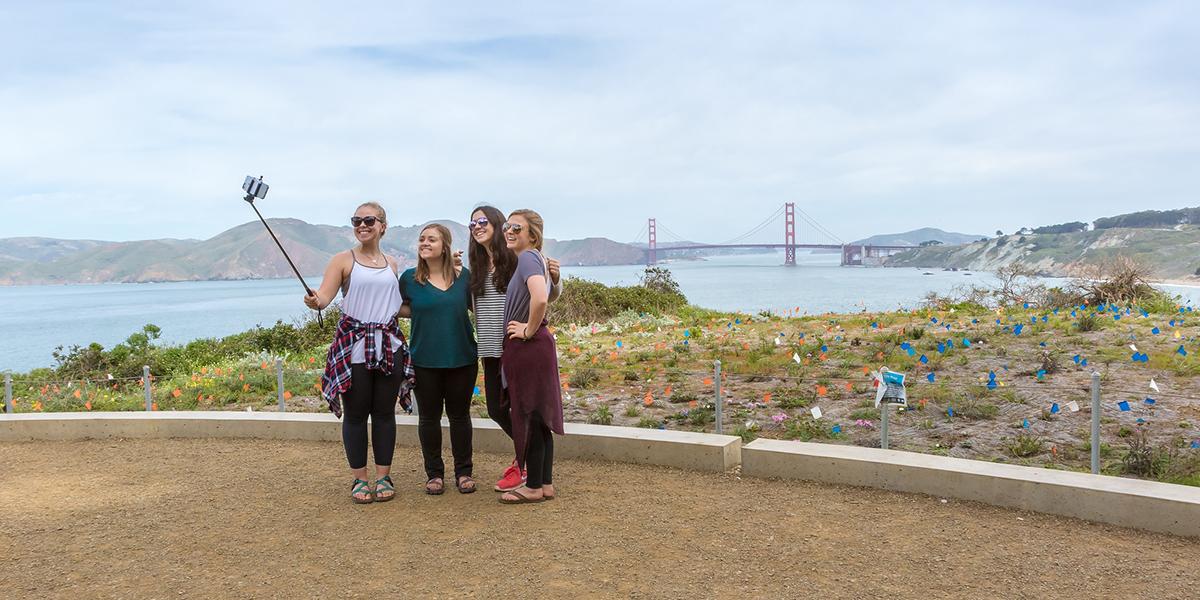 Friends snap a selfie at Eagle's Point
Alison Taggart-Barone/Parks Conservancy
You are a social butterfly that loves to hang out with people everywhere and anywhere you go. And what's a social gathering without a few selfies of you and an iconic landmark to let everyone know where you are? #goldengatebridge
The Sutro Baths, developed in 1894 by Adolph Sutro, was designed to accommodate 10,000 people at one time, with 20,000 bathing suits and 40,000 towels for rent, making this public bathhouse and swimming area a great area for all San Francisco residents to socialize. Can social butterflies swim?
More about the Lands End Trail.
Just landed on this page?