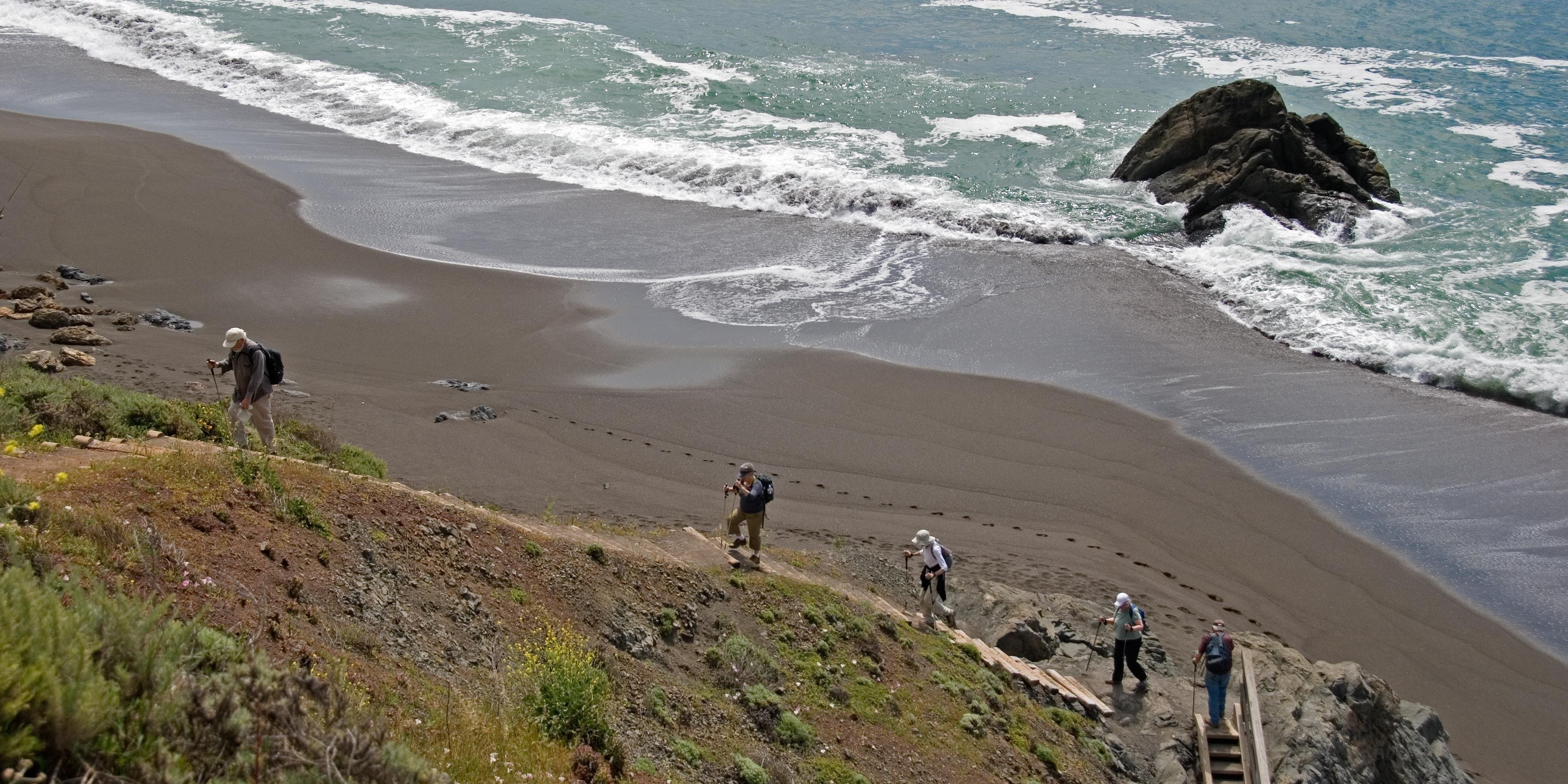 Stairs down to Black Sands Beach
Al Greening/National Park Service
You'll feel like a pirate as you descend the steps to the black sand on this hidden beach in the Marin Headlands. Note that the tide can make this a very small black sand beach, so make sure to check tide charts before visiting. 
But if the tide looks right, you're in for a treat. Drive past Hawk Hill on Conzelman Road and park in the Upper Fisherman's lot. The views of Point Bonita and the Pacific Ocean are unmatched, and the sheltered nature of the south-facing beach makes it feel like you're on your own piece of coastline. 
The trail down is steep with plenty of stairs. There are a number of places where the flora gets tall and it seems walled in. On a foggy day, the trail disappears ahead of you. On clear days, the beach below provides quite the reward. Become a beachcomber on the Black Sands Beach, take a dip in the Pacific Ocean, and have a picnic before you ascend to the parking lot.