Muir Woods Parking and Shuttle Services
Reservations are now required for all personal vehicles and shuttle riders visiting Muir Woods National Monument.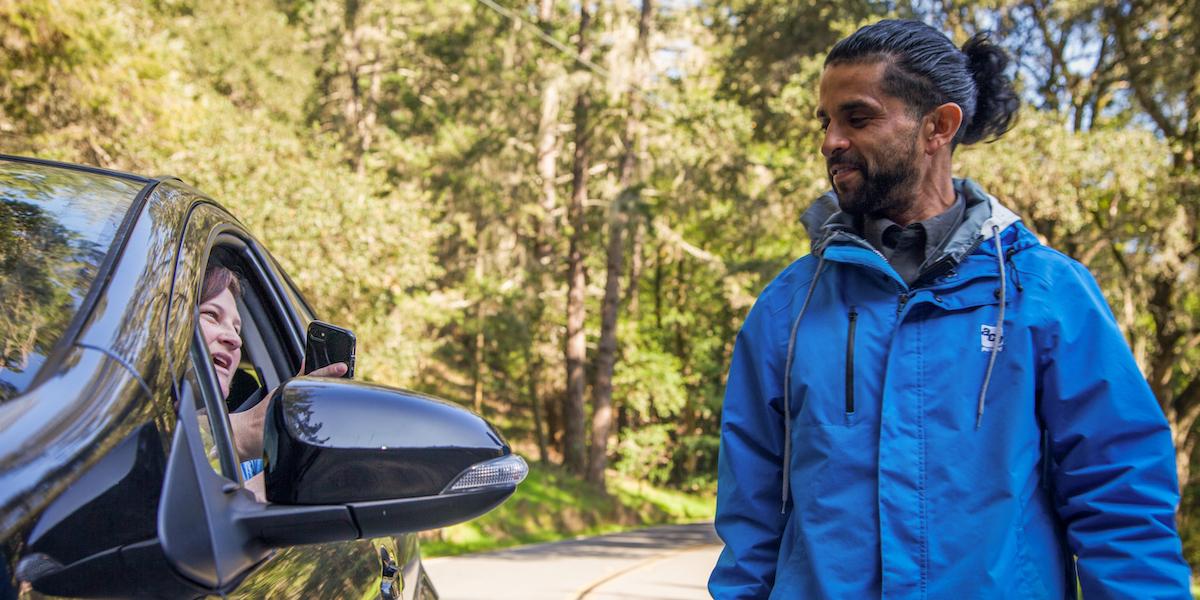 Reservations are required to park at Muir Woods
Curran White/Parks Conservancy
Reservations for parking (commercial and motor vehicles) and seats on the Muir Woods shuttle are now required seven days a week, year-round. Parking and shuttle reservations can be made online at GoMuirWoods.com or by phone at 1-800-410-2419.
The new parking and shuttle reservation system better manages visitation levels, allows visitors to plan their trip in advance, and reduces overcrowding. In this way, the system improves the overall visitor experience while also enhancing the protection and preservation of natural resources.
Shuttle Information
The Muir Woods Shuttle is operated in a partnership between the National Park Service and Marin Transit to connect areas of Southern Marin to the Muir Woods National Momument and runs during the spring and summer. Adult round-trip fare is $5 (free for youth ages 15 and under). See the full schedule for start/end dates and exact times.
Parking Information
All commercial and motor vehicles require a parking reservation. Reservations will not be sold on site in parking areas.
Today's Hours: 8:00 am-6:00 pm
Sun - Sat:
8:00 am-6:00 pm