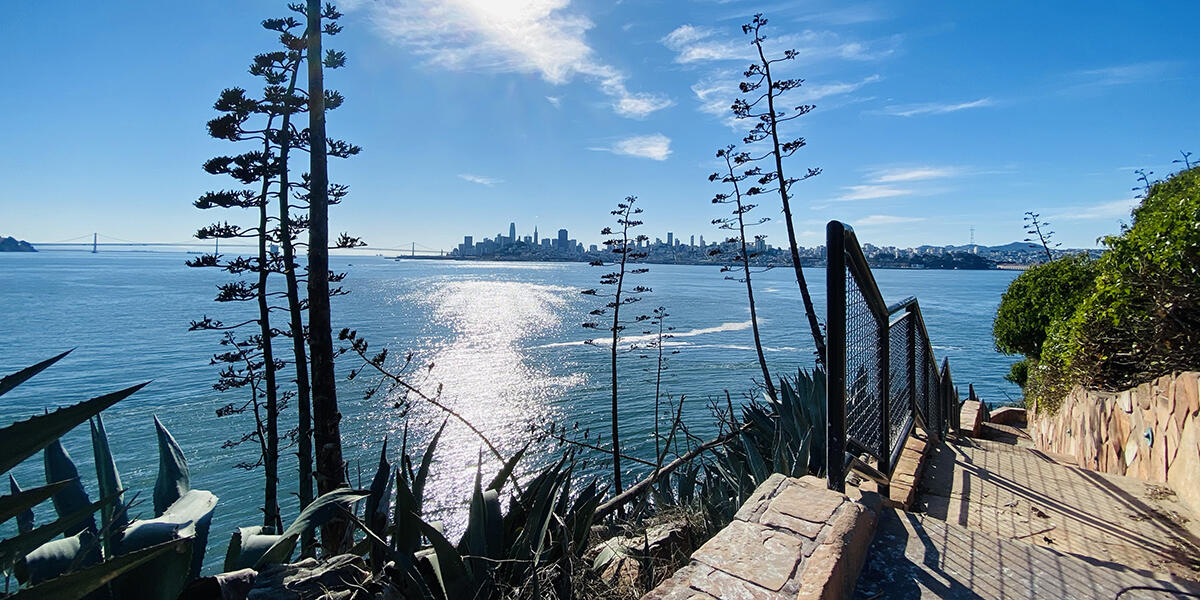 The Agave Trail on Alcatraz Island is only open during a few months of the year.
Michael Badolato / Alcatraz City Cruises
Wrapping around the southern edge of the island, this trail literally presents a "different side" of The Rock.
This 0.6-mile, easy walking trail features plenty of its spiky succulent namesake (planted to slow erosion and serve as a verdant fence), as well as breathtaking views of the San Francisco skyline. Note, however, that the trail is only open from late September to February. The rest of the year, it's closed to protect nesting birds.
Elevation Profile