Self-Guided Hike: Green and Glorious Marin
Take a walk through the beautiful scenery of Marin to Stinson Beach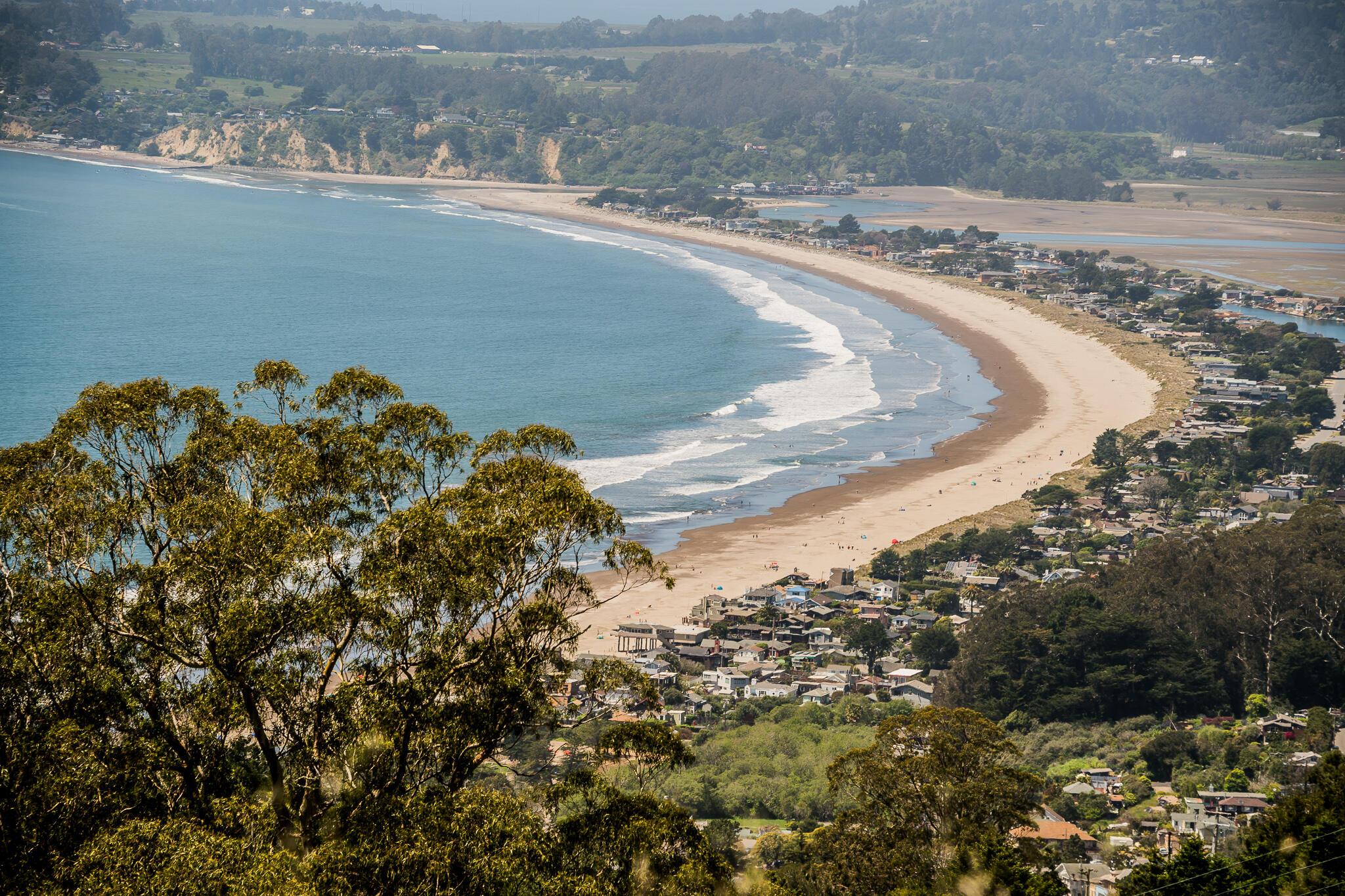 Overlooking Stinson Beach
Allison Taggart-Barone
Enjoy the lush green hills and wildflowers of Spring on this fun one-way hike to Stinson Beach, with a Marin Stagecoach bus ride back. You can find a detailed map here.
Distance: 4 miles one-way
Time: 2 hours one-way, plus the time it takes for the Stagecoach bus to bring you back to the Pantoll Ranger Station
Level: Moderate, mostly downhill
Access/Parking: Pantoll Ranger Station parking lot
Restrooms: Near the Pantoll parking lot and at Stinson Beach
Timing: Check schedules before you go - there are more times on weekends
Park at the Pan Toll Ranger Station parking lot.
Cross Panoramic Hwy to the Matt Davis Trail and turn left on to this trail.
Take this trail all the way down to Stinson Beach.
When you near the town, take the left fork on the Matt Davis Trail and you will come out uphill from the Fire Dept on Belvedere Ave.
Go downhill, turn right on Hwy 1, and then left at the entrance to Stinson Beach National Park.
The Stagecoach stop is inside the entrance, but enjoy an ice cream at the Parkside Snack Bar or lunch at the Cafe before heading home.
You may need cash for the bus. It will drop you off at Pantoll Ranger Station.