The Golden Gate National Parks Conservancy offers a wide assortment of publications to keep park lovers informed.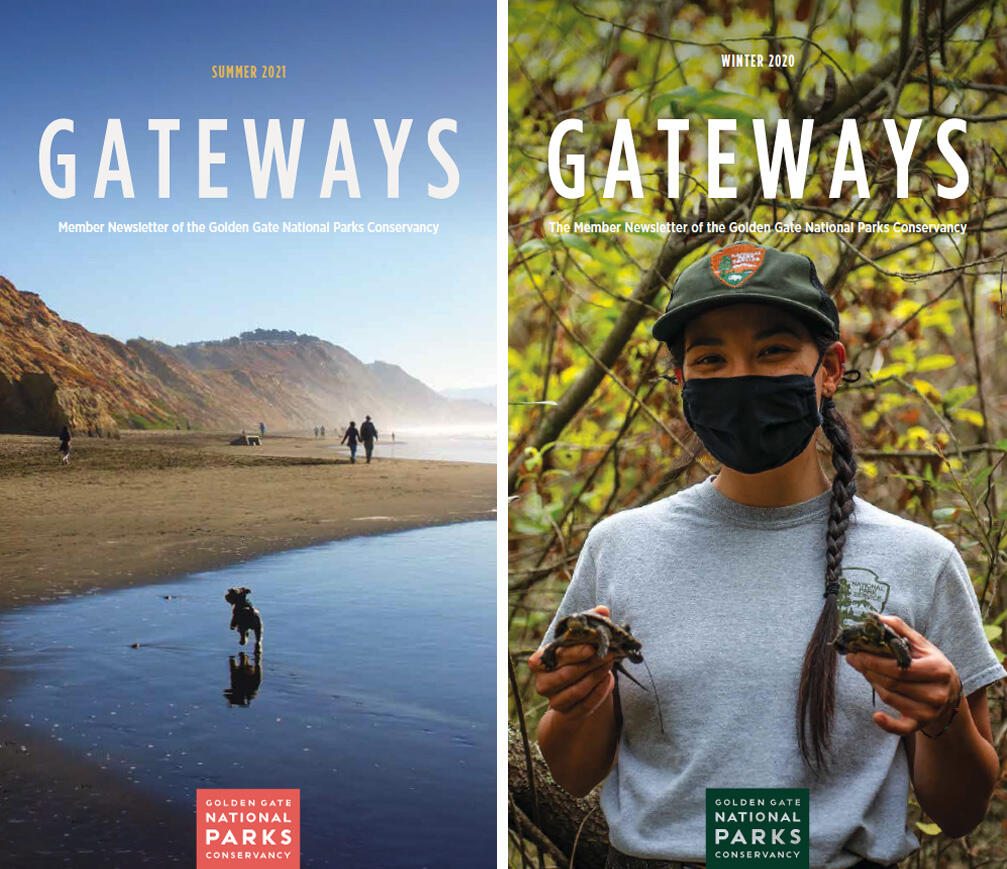 The Parks Conservancy's colorful and informative quarterly Gateways newsletter for members.
Parks Conservancy
Newsletters >>
Become a member and you'll get the quarterly Gateways newsletter, which contains breathtaking park imagery and info on special community events, park projects, volunteer opportunities, and much more. Or subscribe to the monthly Park E-ventures email for the latest on the parks by clicking here.
Annual Reports >>
Our Annual Report to the Community illustrates all of the year-to-year accomplishments that would not have been possible without the continuing support of members and volunteers.
Financial statements >>
Annual financial statements from the Golden Gate National Parks Conservancy.
Zoom backgrounds and wallpapers >>
Share the beauty and wonder of the Golden Gate National Parks with our free virtual meeting backgrounds and wallpapers. Take your next meeting to the beach and beyond.

In addition to all the individual publications above, check out our latest stories about park happenings below!