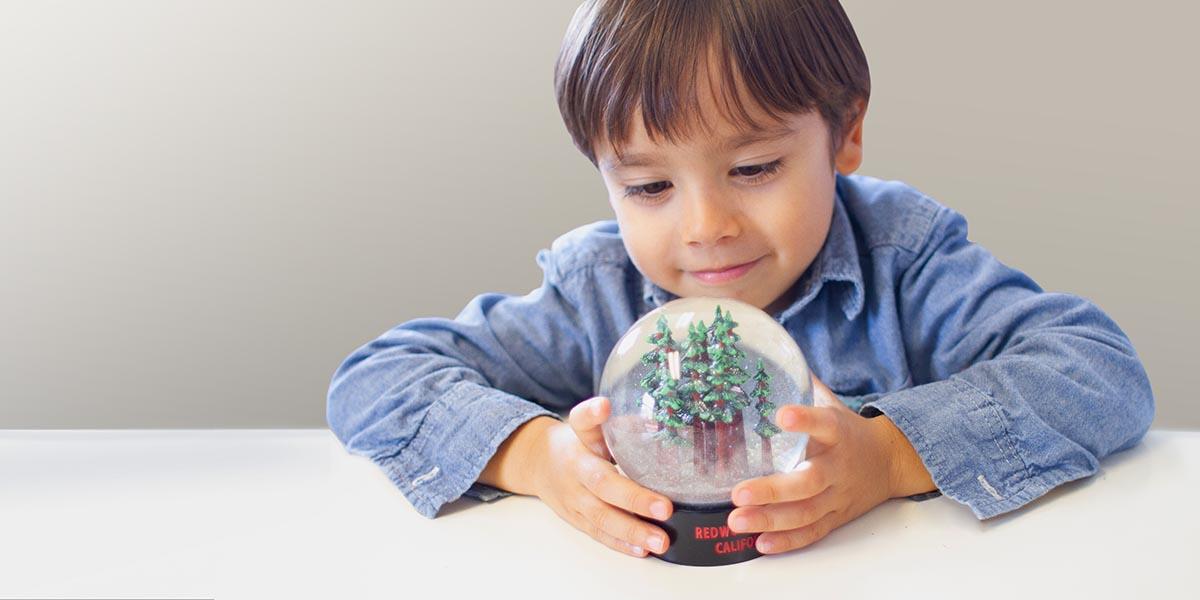 Redwood fog globe, available at Parks Conservancy stores and online.
Parks Conservancy
Calling all Karl the Fog fans! Give a gift that feels good with one of our award-winning fog globes. 
Here in the Golden Gate National Parks, we're helping spread the word on climate change.
In 2010, a study found that the California coast has had a 33 percent reduction in fog frequency since the early 20th century. Local plants like the monumental coast redwood (Sequoia sempervirens) depend on the fog for life-giving moisture. Although the effects of climate change are complex, scientists believe that as global warming continues and sea levels rise, changes in wind patterns and ocean upwelling might affect fog formation and contribute to drought stress. 
To help spread the word about climate change, we developed our award-winning Fog Globe Collection.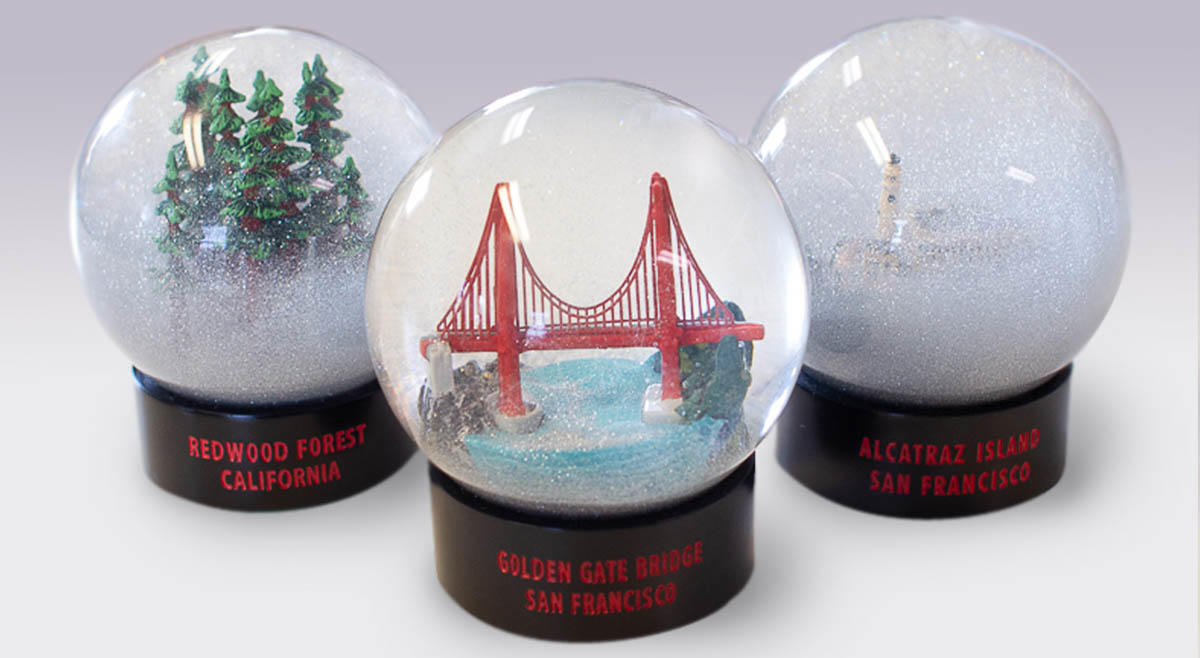 The Parks Conservancy's fog globe collection.
Parks Conservancy
Our Fog Globe Collection celebrates San Francisco's beloved fog by reimagining a classic collectible: the snow globe. Each hand-painted globe contains silver glitter that mimics the swirls and eddies of our famous fog. The globes are packaged in an interpretive gift box that shares information about fog and its role in local history and the environment. Each globe is carefully cradled in molded paper packaging, which we custom developed to comply with San Francisco's Styrofoam ban. 
The best part? 
When you purchase a fog globe from one of our park stores or our online store, proceeds from each sale return to the park and help us keep sharing the story.  
Thanks to supporters like you, we're getting the word out—today, our fog globes are one of our most popular products and reach visitors from around the word. 
November 18, 2019