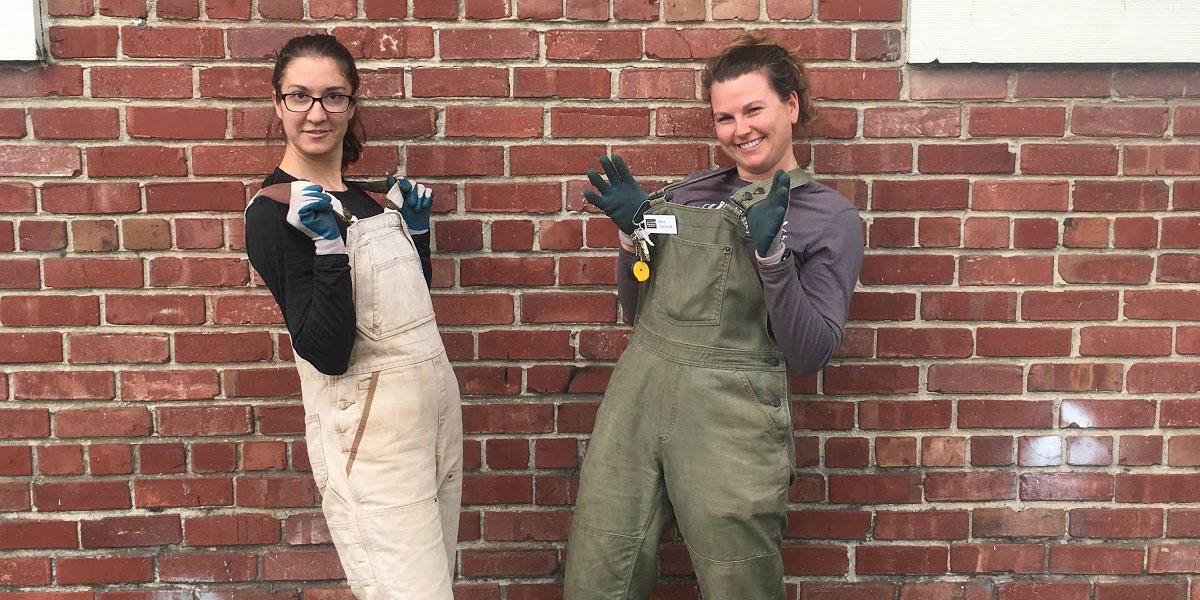 Mike Evans/Parks Conservancy
By Elizabeth Aldenderfer
Park Stewardship Trail Crew Intern
I may never be able to express my gratitude for the people I've met and the things I've learned over the past 10 months. This is the last newsletter I will be working on within this internship (it's gone by so fast!), so allow me to wax nostalgic for a moment!
Working with the Parks Conservancy and its partners has been at times exciting, chaotic, and so so fun. I am thankful I have been able to work around folks who encourage curiosity, exploration, and creativity, and who have opened the door to everything I never thought I'd love to learn (e.g. database management, or soil science!)
And the volunteers! As I've said before, you are the heart and soul of our parks. Your care and commitment—and excitement!—for these spaces is so inspiring every time you come out. The community you create is all I've ever wanted to help foster. Community brings us out to these spaces, it proves to us we belong, and it pushes us to be even better versions of ourselves. Thank you so much for being an example for others and for allowing me to work alongside you. I'll miss getting to laugh with you as we dig drains, or brush trail, or eat snacks in the shade. Until next time!
 
November 2, 2019