By Jainita Patel
San Francisco Park Stewardship Intern
Volunteers at our programs bring a new life into the park. They work up to three hours a week to do a variety of activities from planting to mulching to closing trampled "social trails," but most often the activity that occurs at our programs is weeding. Every week we try to number the bags of weeds we have pulled in three hours. It gives a sense of accomplishment and satisfaction to hear "Congratulations, everyone. We've filled up 26 bags in three hours." But how often do we think of the plants we're pulling? 
We consider them "introduced species." Species that have come through some form of transportation—often human—arrived at the park, and need to be cleared out before planting. The reason we work so hard to remove these plants is because San Francisco has a unique and delicate ecosystem, and a variety of indigenous plant species can only survive in the complex Bay Area climate. Introduced species can block sunlight, space, and water from these indigenous plant species, compete with them for nutrients, and make it difficult for the wildlife that rely on indigenious species to survive. 
As we work to pull these species, let's take a minute to understand the unique properties of some of these plants. They're beautiful and have value beyond being weeds, and it's also important to understand why we work to control them in our parks. Also, please remember to only pull these plants if you're working with our stewardship team, it's illegal to take plant specimens or anything else out of a national park site. Take nothing except the items you brought in during your visit!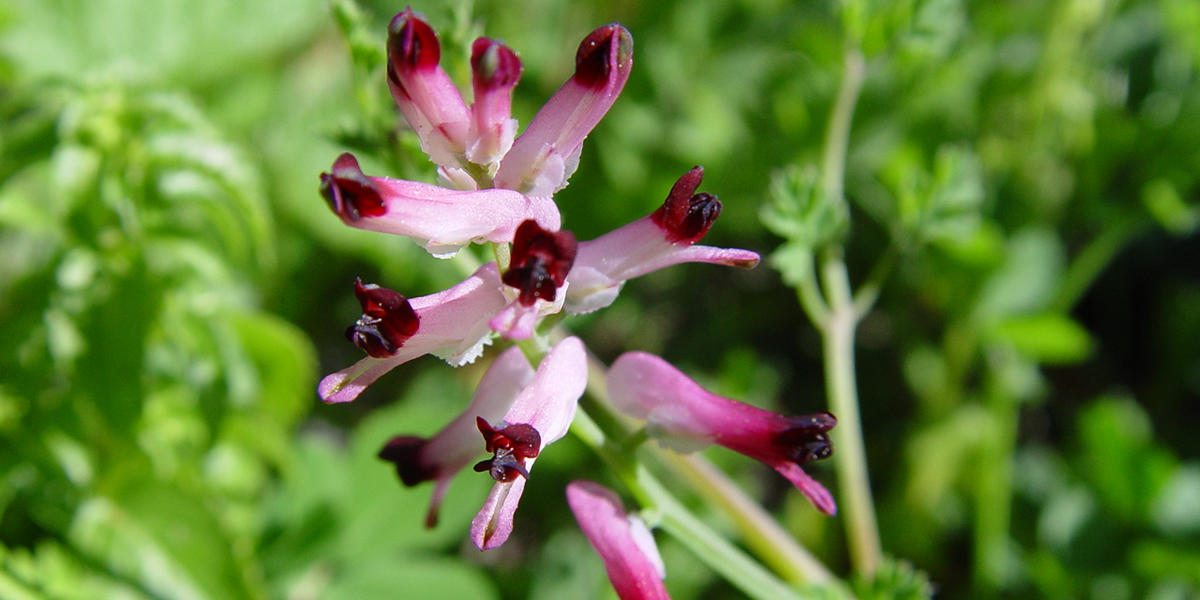 Fumaria
Carsten Niehaus, WIkimedia Commons
Fumaria 
For those of you who've taken a stroll through Lands End, you might have noticed a viney, cilantro-like plant with white and purple flowers. You may have heard us say Fumaria often haunts our nightmares, and it's true. This plant is so good at growing in Mediterrainian climates that it's terribly difficult to remove, but Fumaria has many interesting uses. Besides being almost pretty to look at, Fumaria has a smoky taste when crushed, so winemakers love it even though we work to remove it. It's originally from Europe, Asia, and Africa and has over 50 different species that belong to this genus. Four currently are found in our park.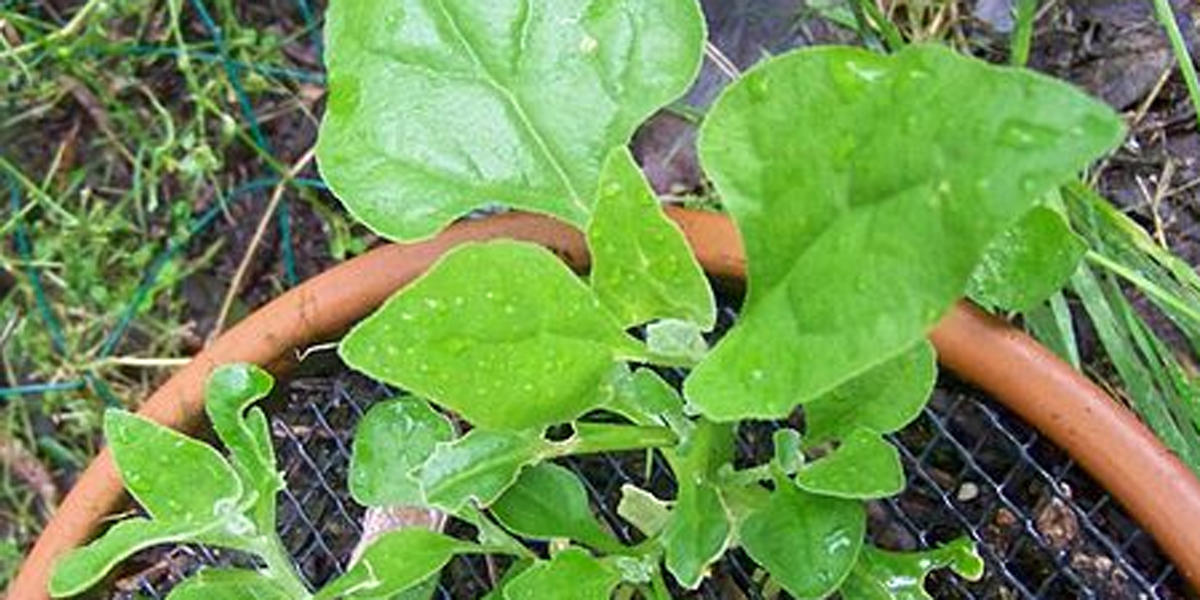 Warrigal greens
Rosemary Abetz-Rouse
New Zealand spinach
This beautiful vegetable has triangular leaves and tends to grow in a mat across dune habitats. Many park staff don't even pay attention to the humble New Zealand spinach, but at our San Francisco sites, if left unchecked, this plant will grow rampant. Though we work to remove it, this plant can actually be consumed and was eaten in New Zealand and Australia by early explorers to fight against scurvy. The native Maori people also may have occasionally eaten it, though the plant is said to have a bitter taste, so they probably mixed it with another plant.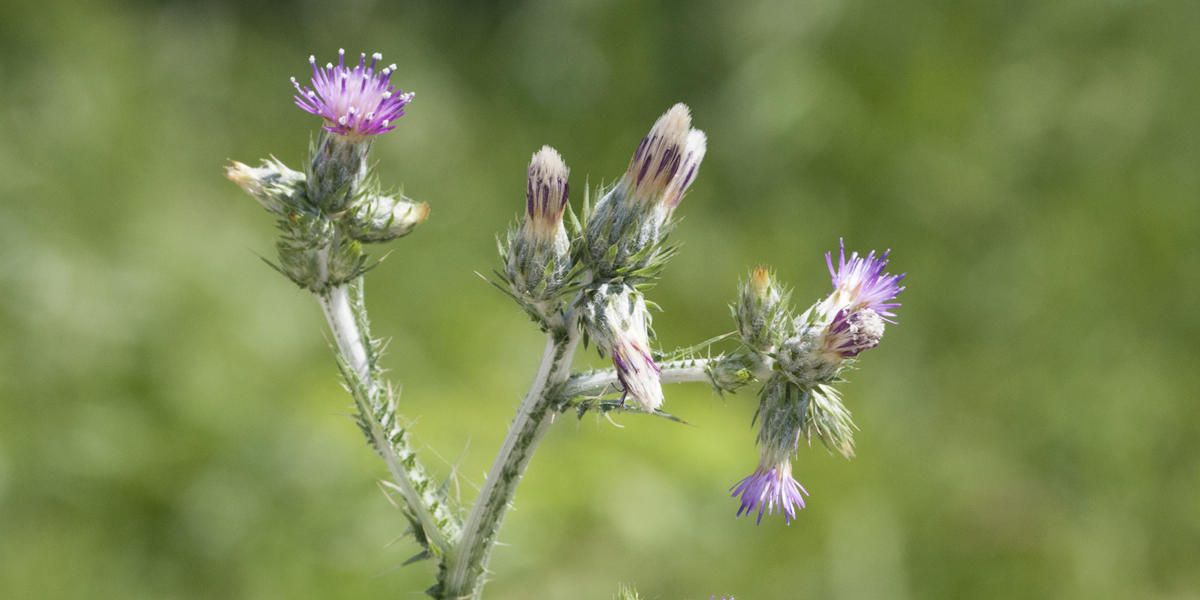 Italian thistle
Zeynel Cebeci, Wikimedia Commons
Italian thistle
We have a variety of thistles in our park with one native thistle to boast of. The San Franciscan thistle is something we're continuously looking for, but more often than not, we stumble upon the Italian thistle. It's native to Europe, Asia, and Africa, but here in the Western hemisphere, it's considered a weed. We often find these long, spikey fellas growing trailside. They have beautiful magenta flowers and tend to enjoy disturbed environments where there's a lot of foot traffic. We need to use leather gloves to remove these weeds, but it's probably one of the most satisfying and pretty plants to remove. 
Nightshade
Even if you don't like tomatoes and potatoes, you're sure to find any part of the Solanum family a pretty sight. With small white flowers and triangular leaves, these plants produce fruit that looks...well, like a tomato, though most of them do not get large and red. Though nightshade gets a bad reputation due to deadly nightshade, we don't find that deadly kind in our parks. We do have one native nightshade, however. The blue witch nightshade is our native species and instead of white flowers, it has beautiful indigo flowers which only enhance the overall beauty of this family of plants. 
Albizia
Wikimedia Commons
Stinkbean
This plant stinks! Literally. From a distance, stinkbean or Albizia is a gorgeous plant with vibrant green leaves and brush-like yellow flowers, but once this tree develops bean pods, they smell like rotting eggs. Native to Australia, this smelly plant is a volunteer favorite to pull. It comes out with a satisfying snap and despite being a tree, it loves our native San Francisco dunes. 
These are just a few amongst many intriguing introduced species we have in our park, but it's important to remember that every plant—even the most annoying at times—is native to somewhere. We remove them so the variety of life that depends on the indigenous plants in the area can thrive. 
 
July 10, 2019