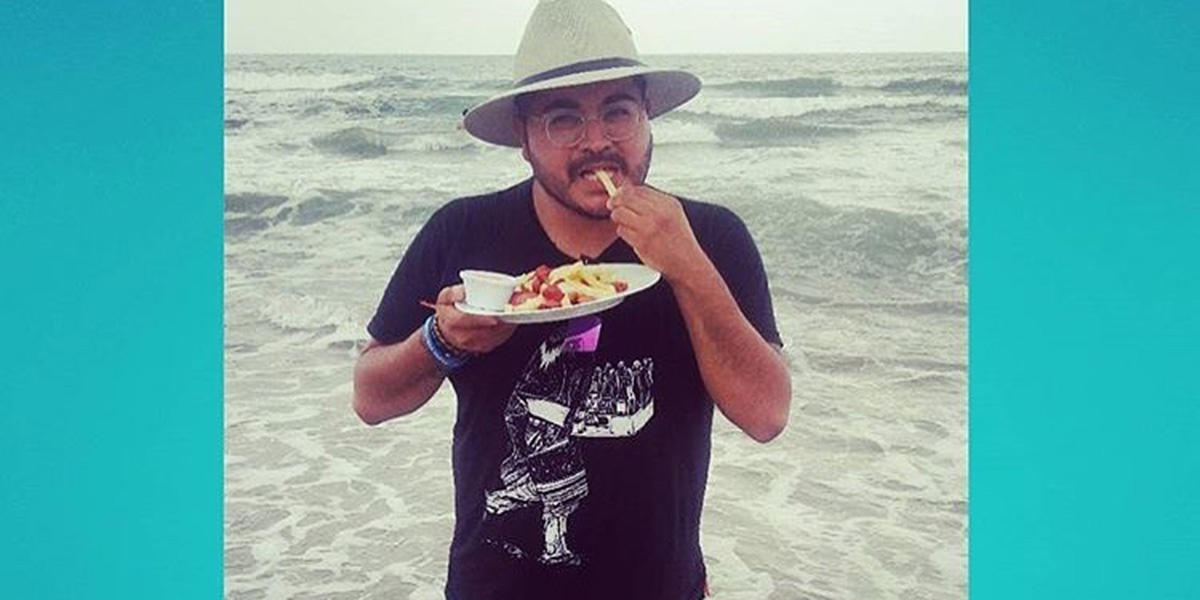 San Mateo Park Stewardship intern Samuel Peña.
Courtesy Samuel Peña
Hello!  My name is Samuel Peña and I am super thrilled to be joining the Park Stewardship San Mateo team.  
I am a native Californian who has kept the San Francisco Bay Area as my home base for about 15 years now.  I most recently was working for San Francisco Recreation and Park as a preschool teacher and Recreation Leader, and also working as an educator for an after-school arts program for San Francisco Unified School District.  
My first career post-college was as an outdoor educator and naturalist and it's been great to get back to working outdoors.  I am really excited about focusing more on natural resource management and restoration, while still having the chance to engage and interact with various community members who are participating in our programs.  
When I'm not outdoors hiking in search of beautiful views and sunsets, I love spending my time volunteering for and attending performances of San Francisco Ballet or San Francisco Opera. I look forward to seeing everyone out at our park sites soon!
February 7, 2019