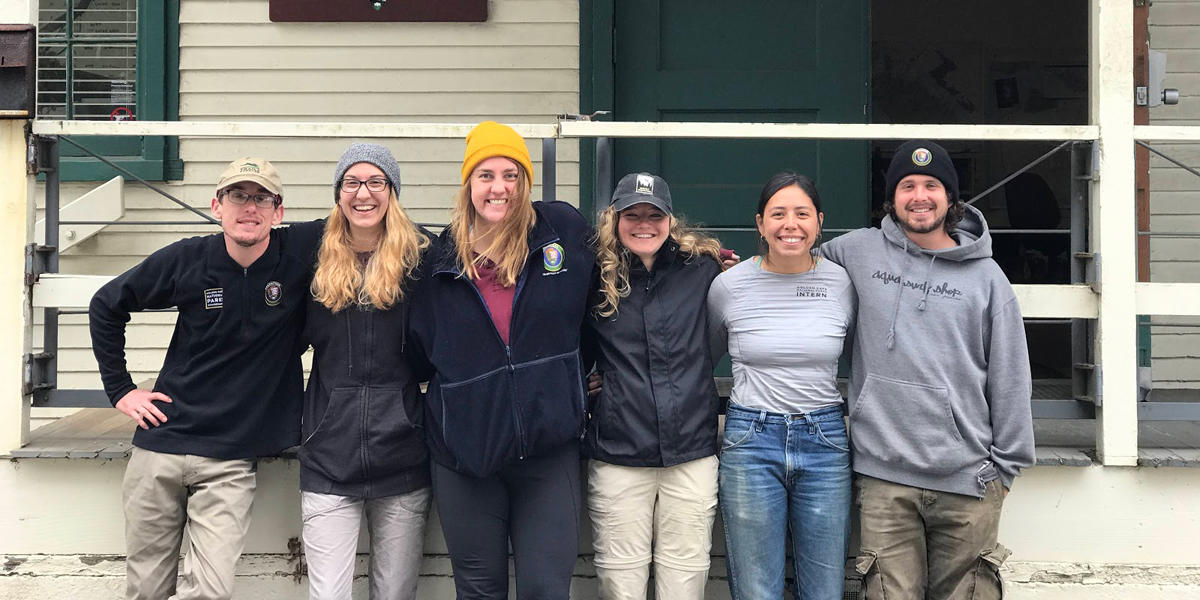 Trail maintenance and construction interns.
Katie Teschler/Parks Conservancy
By Elizabeth Aldenderfer
Park Stewardship Trail Crew Intern
The new round of trail maintenance and construction interns has arrived! The group started at the beginning of June, and have been out and about with their crews caring for our parklands ever since. Two weeks in, they each shared a bit about their favorite parts of the experience:
Tatum is a local, but always up for new adventures. "It's cool we get to travel to and work in all different parts of the park that I've never been to," she marveled.
"My favorite part is getting to know my crew," Amairany remarked with a smile. "They're so funny and make me laugh all the time."
Gus is really appreciating the work environment. "It's been a lot of the same work every day, but I love that work. And it's cool I can be outside all the time for a job."
Alex has heard it time and time again, but now it's sinking in: "People who walk by on the trail remind me, 'You get paid to hike all day!' It makes me grateful for this position."
This is Cat's second round with the trail crew, and she's pumped to learn more about trail construction. "I love helping with Women's Trail Days...and digging drains!"
Give them a big welcome, and be sure to say hi if you see them out on the trail!
July 11, 2019