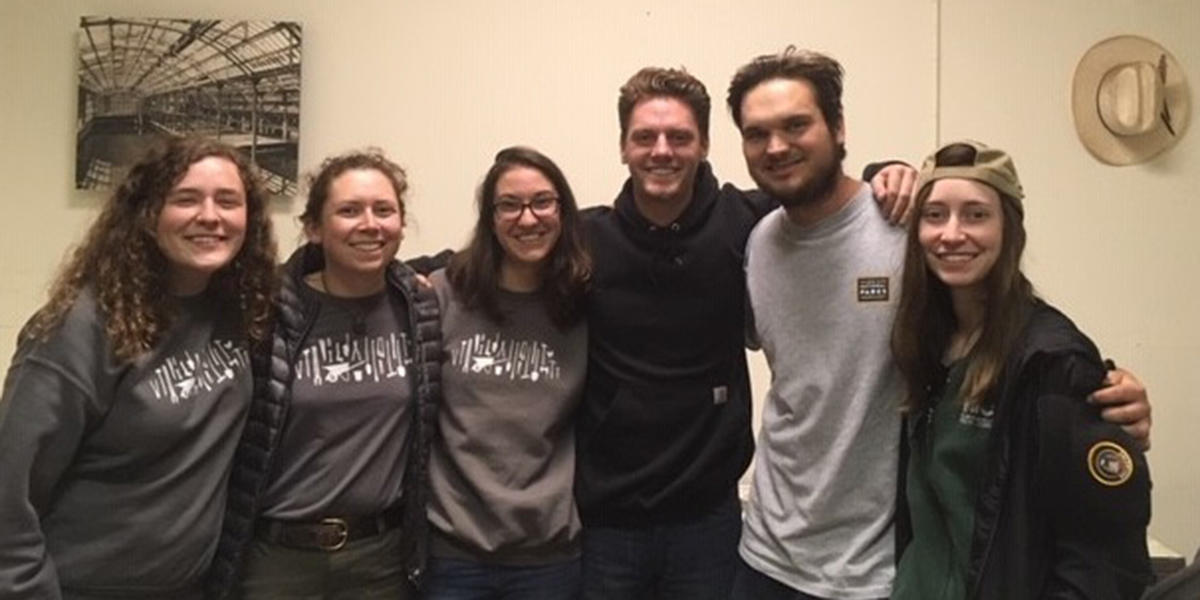 New trail maintenance, construction, and stewardship interns for the 2018-19 season.
Katie Teschler / Parks Conservancy
By Elizabeth Aldenderfer
Trail Stewardship Intern
Please welcome our new trail maintenance, construction, and stewardship interns! They will be working hard to fight the cold and care for trails over the next 6-9 months. You can catch their photos and updates in future newsletters, and if you see them out on the trails, please give them a nice (warm) welcome!
Daniel, a Colorado native, is ecstatic about this opportunity and California. He says, "I'm stoked I chose this opportunity. I saw the ocean for the first time yesterday, and now I can go learn to surf any time!"
Always a people person, Devon is excited to learn about interns' past experiences and how Conservancy employees came into their positions. "There are such happy people working here; they seem like they love their jobs and that's a breath of fresh air."
Emil is looking forward to learning all about trail work and other people's experiences in the field! He is especially excited to use power carriers and get well-acquainted with rock work.
On her first day on the job, Lauren learned that Rodeo Beach was named by the U.S. military. She says, "Half of us thought it was pronounced like the street in L.A.! Turns out, half of us were wrong."
Allie hails from Pennsylvania, and this is her first time on the West Coast. She says, "We are so lucky to be living and working here. I can't believe I get to see the ocean every day, and even get an ocean view room."
Cat is doing an academic internship with the Conservancy, and has previously been involved with planning alternative breaks with a focus on trail work at her school. She is really excited to get to work!
Elizabeth completed a trail maintenance and construction internship in mid-November of this year, and is now the trail stewardship intern. She is excited to learn more about the ins and outs of volunteer days and to meet volunteers face to face!
December 10, 2018