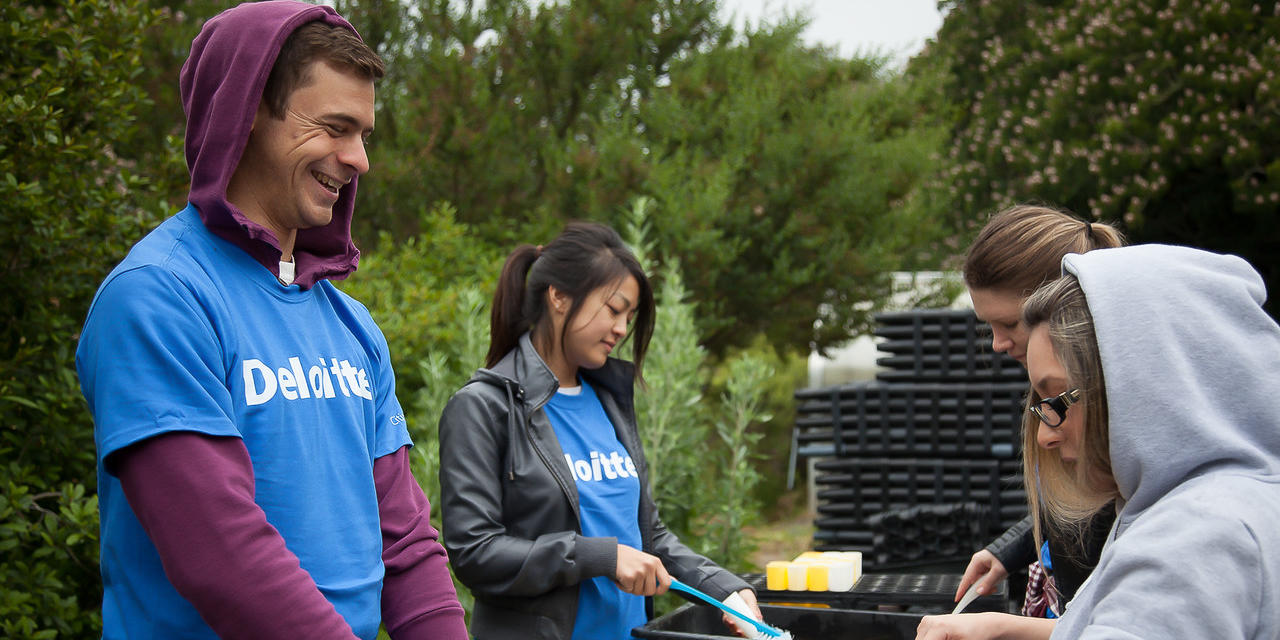 Corporate volunteering
Maria Durana/Parks Conservancy
LET YOUR COMPANY DOUBLE OR TRIPLE YOUR IMPACT!
Many companies have a matching gift program; you give an amount and they donate the same. All you have to do is ask. 100% of both donations go directly to fund priority park projects and programs.
1. DONATE
Make a donation and be sure to keep your receipt. Many corporate matching programs will give you up to one year after your donation to request a match.
2. ASK
Contact your HR department to find out if your company has a matching gift program.
3. MATCH
There are two ways to submit the matching request:
1. Request a copy of your company's matching gift verification form. Fill it out and mail it to us at:
Golden Gate National Parks Conservancy
Building 201, Fort Mason
San Francisco, CA 94123
2. If your company has an Intranet, you may be able to log in and submit your request electronically.
Questions? Email membership@parksconservancy.org.