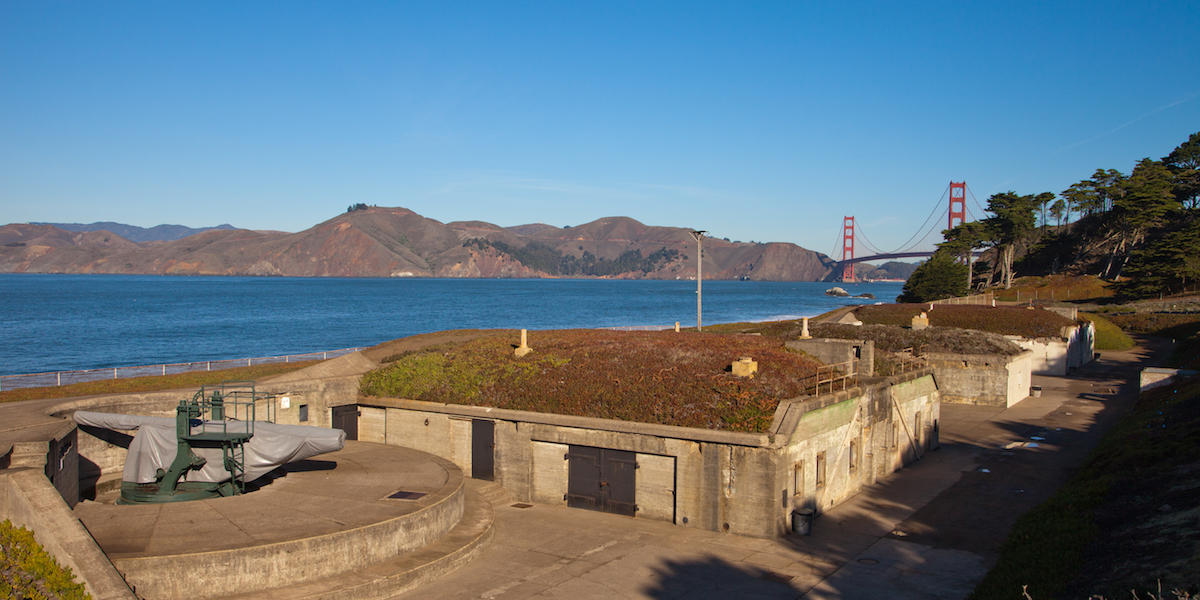 Battery Chamberlin at Baker Beach
Kirke Wrench/National Park Service
How can a 50-ton gun simply disappear? Learn this and more while helping load and aim the last operational gun of its kind. Photos of the century-old Endicott system batteries in action are on display in an underground cartridge room.
In case of rain, call (415) 561-4323 for schedule.
Located in the Presidio at Battery Chamberlin, north end of the Baker Beach parking lot.
Open first full weekend of each month.
Call (415) 561-4323 for more information.
Generally accessible – some visitors with disabilities may need assistance in some areas, and climbing stairs is required to participate in loading demonstrations. 
Event Type
For More Information
Past Event Dates
Sun, 03/08/2020 11:00AM

-

Tue, 03/10/2020 1:55PM
Sat, 03/07/2020 11:00AM

-

Mon, 03/09/2020 2:55PM