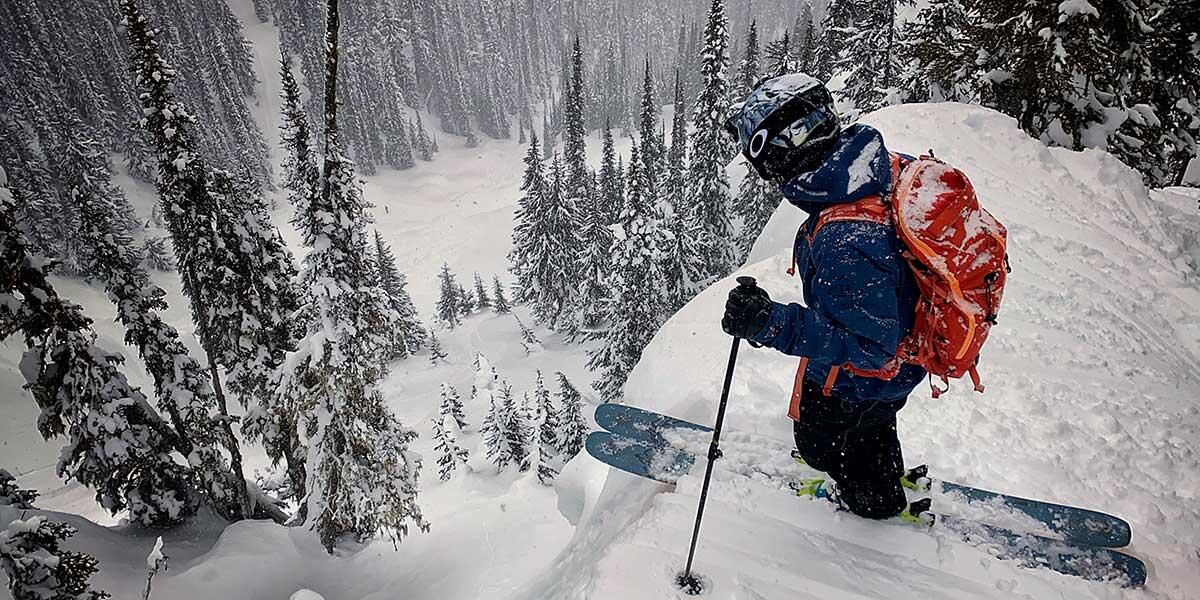 Scene from "Charge 2" where five top freeskiers and one world champion drone pilot go cat skiing in British Columbia in Canada for a week. Their instructions: charge as hard as you can everyday.
Courtesy of Switchback Entertainment / Banff Centre Mountain Film Festival World Tour
The Banff Centre Mountain Film Festival World Tour is virtual!
This year, bring the adventure home! Fluff up your couch cushions, grab a snack of choice, and make sure you have good internet connection. For the first time ever, travel to breathtaking destinations, embark on daring expeditions, and celebrate some of the most remarkable outdoor achievements, all from the comforts of your living room.
Transport your loved ones around the world  with some heart-pounding and inspiring adventure films, and your favorite local parks will benefit at the same time!
You can buy one of two film packages—"Onyx" or "Amber"—or both! When you purchase through this page, a portion of the proceeds will go to the Parks Conservancy and you'll help create incredible park experiences for generations to come.
Onyx Program teaser video:
Amber Program teaser video: