First Sunday Afternoons at Presidio Tunnel Tops
Enjoy family-friendly fun for all ages at First Sunday Afternoons at Presidio Tunnel Tops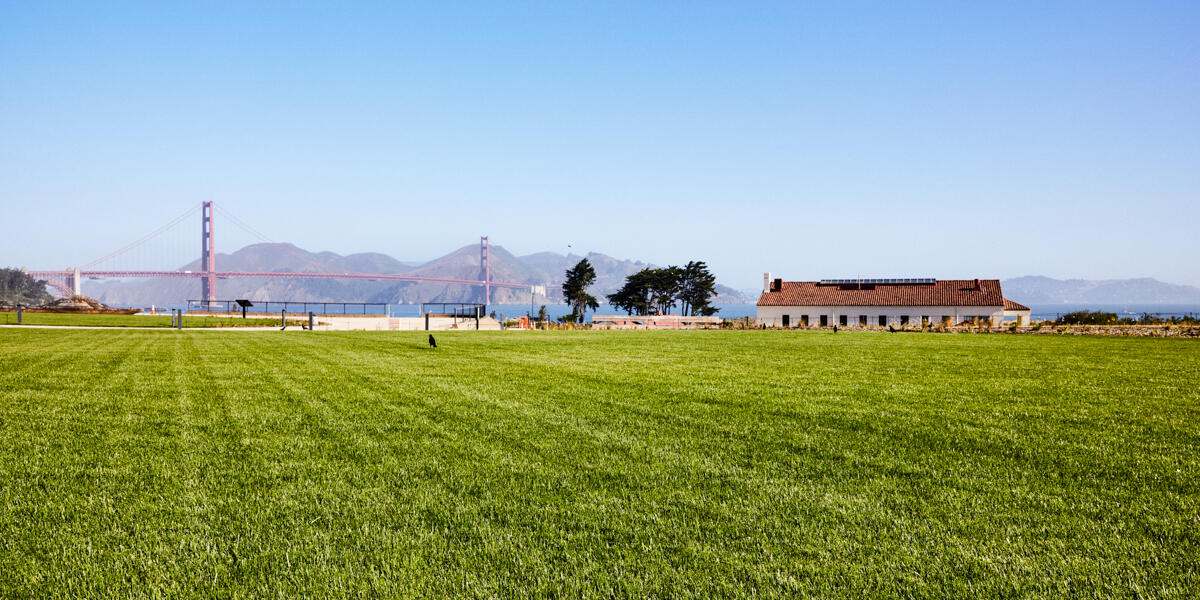 The Golden Gate Meadow at Presidio Tunnel Tops, a vast lawn that is perfect for lounging and playing.
Rachel Styer / Courtesy of the Presidio Trust
The event features a variety of special activities like DJs, world music, and dance performances on the Community Stage, Presidio Pop Up food vendors, public art, and more.
The series is co-curated with the Presidio Activator Council and Community Experts, Hip Hop for Change, World Arts West, and Korean Center, Inc.
First Sunday afternoons will be held on August 7, September 4, October 2, and November 6.
Email questions to myparkideas@presidiotrust.gov.