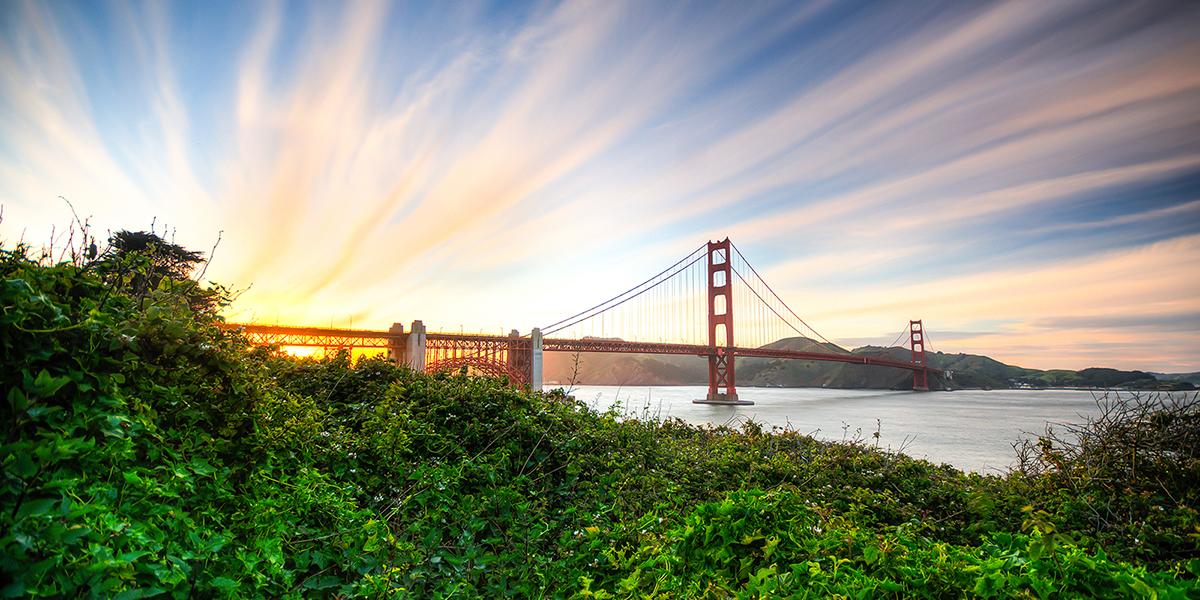 Golden Gate Bridge from upper Crissy Field
Mason Cummings/Parks Conservancy
This class is for those who have an interest in getting better photographs with their cameras. It is designed to take beginners who are using the "Auto" mode most of the time and want to use the other features to improve their results. 
The approach will be to make the course interesting, simple and put concepts into practice that will provide the participant with immediate improvements in their photography.
It doesn't matter what brand of camera the participant is using.  This class is designed to cover the fundamentals while preserving the creative spirit essential to make photography enjoyable.
The class will include:
The different shooting modes
The "Exposure Triangle" – ƒ Stop – Speed- ISO
What does each mean and how do they work together.
Autofocus modes – When to use which one?
Live view focusing vs viewfinder focusing
Getting Color Right – White Balance
Using light
Exposure Compensation
Raw or JPEG?
Ƒ Stop recipes
How to get sharp photos
Composition
Creative Composition – Making it "your photograph"
Lenses and Lens Tips
Note: You must ring the doorbell to be let into the building. We will meet in the gathering room to your left as you walk in.
For a google map to the meeting location, click here >>
Please note: Park Academy classes are meant as a special perk for volunteers, members, and employees. If you do not work for the Golden Gate National Parks, are not a member, or have not volunteered with us in the past year, a donation is encouraged. Volunteer or become a member today!
Event Type
For More Information
Past Event Dates
Fri, 09/27/2019

9:30AM

-

12:30PM