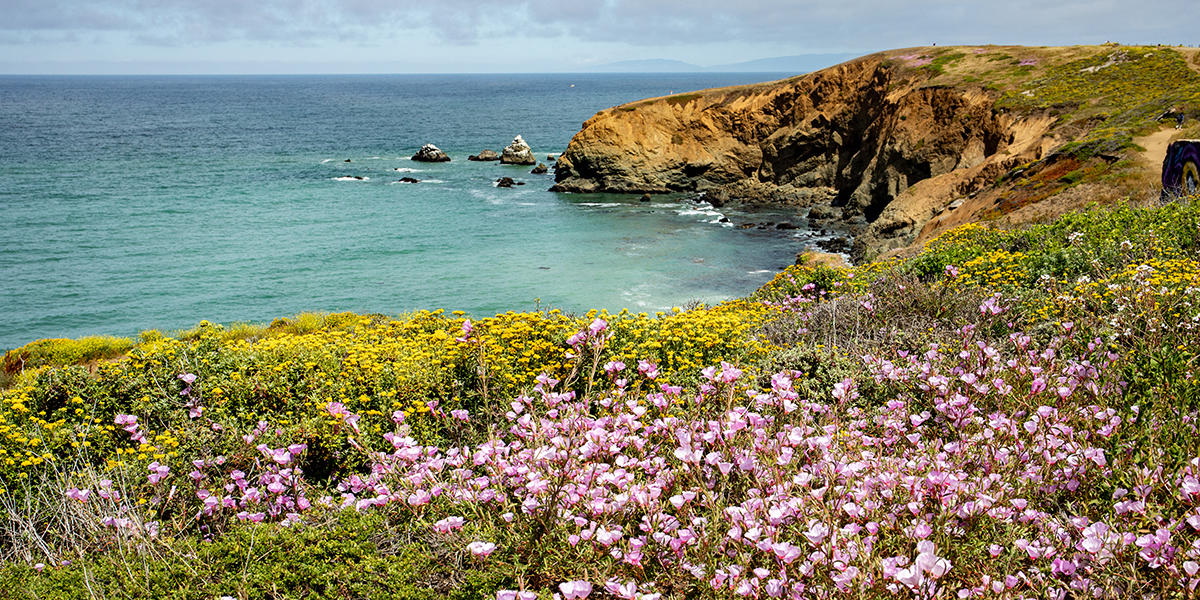 Wildflowers at Mori Point.
Paul Myers/Parks Conservancy
What's that flower you see blooming? Or the bird you've been hearing recently? Or the bees that have started to buzz all around you?  It's springtime, and it's time to find out!
We invite you to join our park staff for a series of virtual lightning talks that will celebrate and honor Earth Month and bring attention to our local natural wonders.
This week, we will explore rare and wild flowers of the park, introduce you to an application called iNaturalist and share tips on how you can contribute to science and nature from your home by participating in the upcoming City Nature Challenge. This will be an interactive session and we encourage you to bring any photos, guidebooks or posters you may have easily accessible in your homes. 
Registrants will receive details to join the virtual event through Zoom.