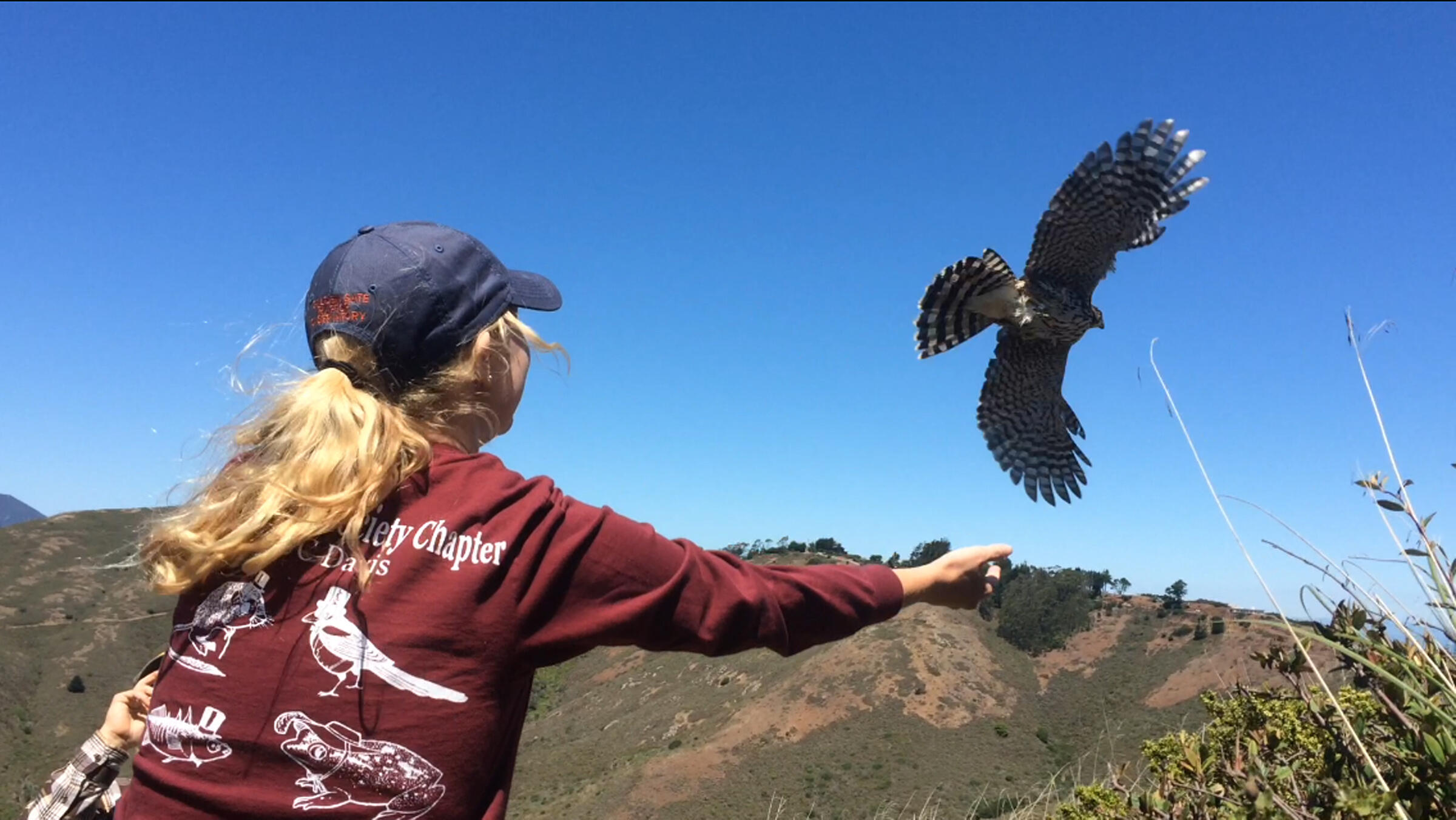 Volunteer Releasing Hawk
Alison Taggart-Barone Parks Conservancy
Each autumn, tens of thousands of birds of prey pass over the Marin Headlands on their annual migration along the Pacific Flyway; a flight that includes hawks, kites, falcons, vultures, osprey, eagles, and harriers. Each autumn since 1985, the Parks Conservancy has monitored this migration in cooperation with the National Park Service, bringing hundreds of well-trained volunteers together to tally, trap and band, and monitor these magnificent raptors.

The Golden Gate Raptor Observatory has an incredible legacy. We have kept a pulse on the state of Pacific Flyway raptors for four decades, while also developing one of the most advanced Community Science operations in any national park.

Come hear Allen Fish, associate director for Conservation & Community Science at the Parks Conservancy, talk about highlights of the GGRO's discoveries on September 21st from 4-5pm. Then come up to Hawk Hill this month and see it for yourself in the Marin Headlands.
Event Type
Audience Type
For More Information
Past Event Dates
Tue, 09/21/2021

4:00PM

-

5:00PM