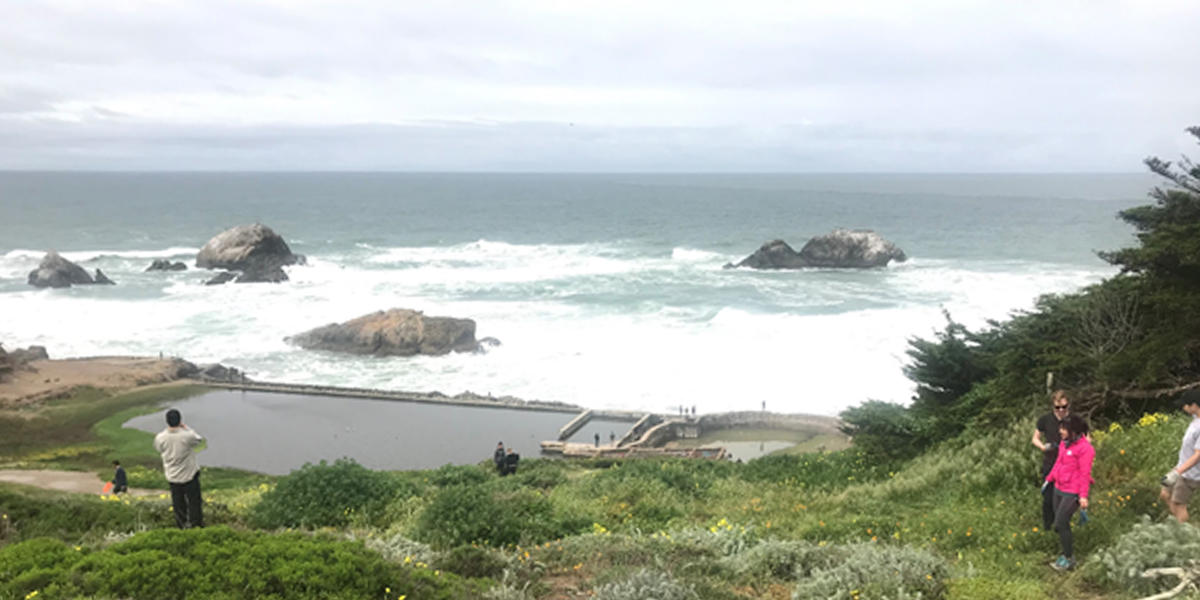 Sutro Baths at Lands End
Sofia John / Volunteer
The health and safety of our members, park visitors, program participants, volunteers, interns, and staff is our top priority. Due to the "shelter in place" orders announced for the six Bay Area counties through at least May 3, 2020, we will be canceling the rest of our member events for the spring season. Please continue to check our website for updates. If you have any questions or concerns, please call our membership line at 415-561-3060, or email us at membership@parksconservancy.org.
---
Find out about Adolph Sutro's plans for a vast "Pleasure Ground" at the rocky edge of San Francisco on this easy stroll through Sutro Heights Park. Join Park Historian John Martini as we explore this beautiful park overlooking the Pacific Ocean, and the home and statuary that once graced the site. Along the way, we'll also hear about Adolph Sutro's life and legacy and future plans for the Sutro area. This walk will include a short but strenuous exploration walk in, around, and through the ruins of Sutro Baths, once the world's largest indoor swimming complex.
Registration opens on February 17.
Event Type
Audience Type
For More Information
Past Event Dates
Tue, 03/17/2020 3:00PM

-

Wed, 03/18/2020 4:55PM