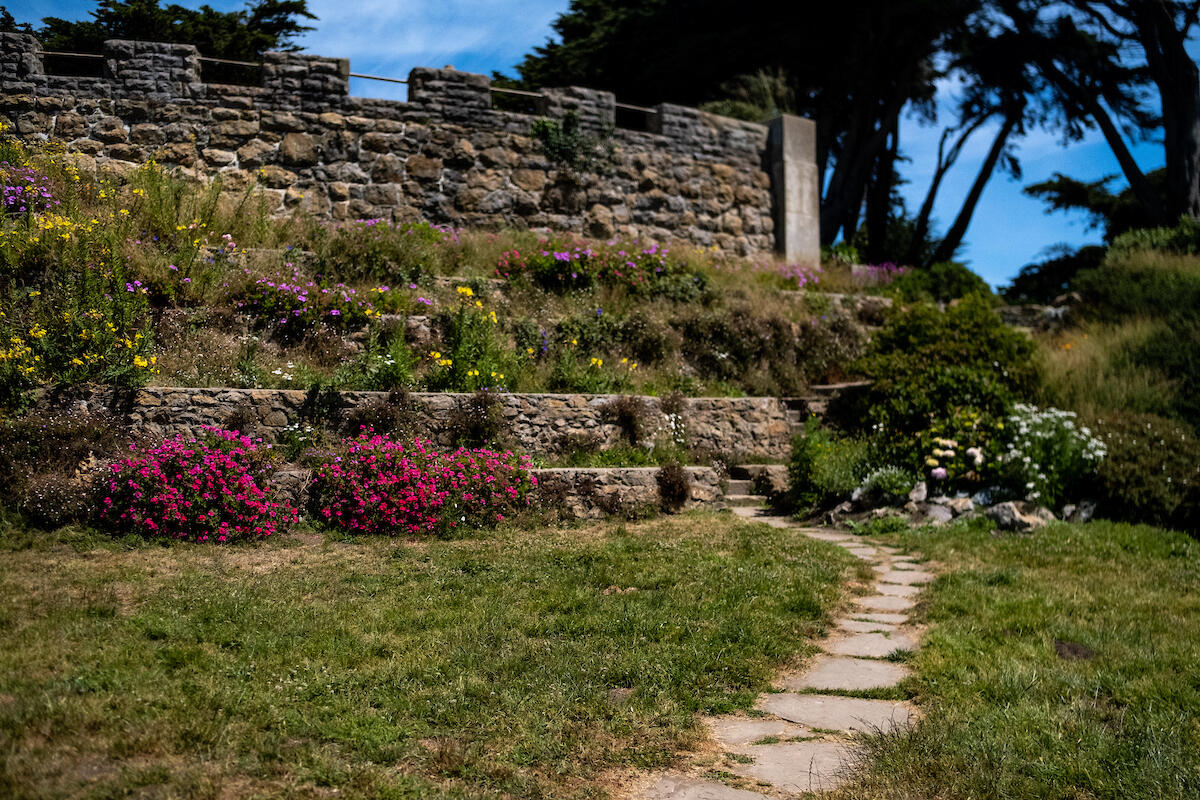 Ruins of Adolph Sutro's Home at Sutro Heights Park
Paul Myers, Parks Conservancy
Join John on a scenic and historic two-hour walk as he brings Sutro's "Pleasure Grounds" alive and recreates the area San Franciscans long considered their very own seaside wonderland. Starting at the Lands End Lookout visitor center, the walk includes an overview of the Sutro Baths ruins, a short hike along the fabled Ferries & Cliff House steam train route, vistas of the Golden Gate Bridge, stories of shipwrecks in the Golden Gate and (if the tides are right) the remains of two shipwrecks. We finish with a loop walk through Sutro Heights, the faded formal estate of San Francisco mayor and Comstock Millionaire Adolph Sutro.
This event is for Parks Conservancy members only. If you are not a member, please join here.
Difficulty level: Easy
Registration now open.