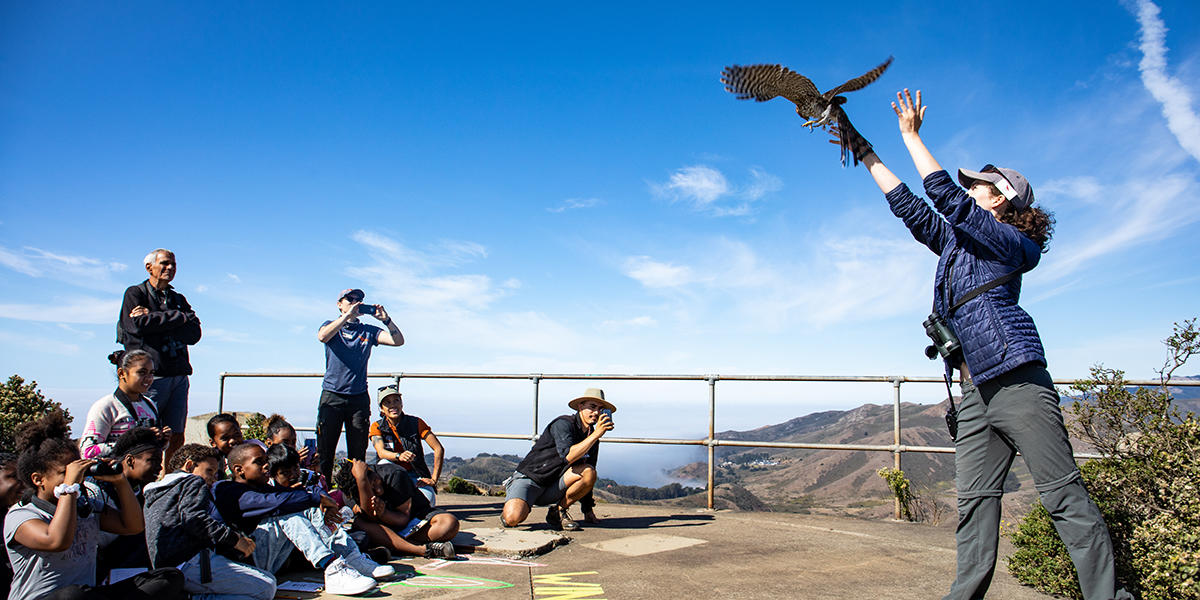 A Golden Gate Raptor Observatory volunteer releases a bird for the educational youth program Migratory Stories.
Paul Myers/Parks Conservancy
The California Academy of Sciences and the Golden Gate National Parks Conservancy continue to partner to share how and why we research and prepare for the future of our world's species.
The Academy's Eastwood Associates and the Silver Lupine Circle of the Golden Gate National Parks Conservancy invite you to learn from our scientists about what we are learning from our observations of marine mammals and raptors.  
Please RSVP to let us know if you will attend in person or virtually. The in-person event will take place outdoors at the Terrace Restaurant in the West Garden of the Academy; space is limited. And if you would like to attend virtually, we will provide a Zoom link leading up to the event, which will be recorded for your later viewing pleasure.
Please note: if you are attending in person, you will be asked to show proof of vaccination or a negative COVID-19 test within 72 hours along with ID upon arrival at the Academy. And while this will take place in the Terrace Restaurant, there will not be any food or drink served or for sale during the event.  For more details on our vaccination policy, please visit Health and Safety at the Academy.