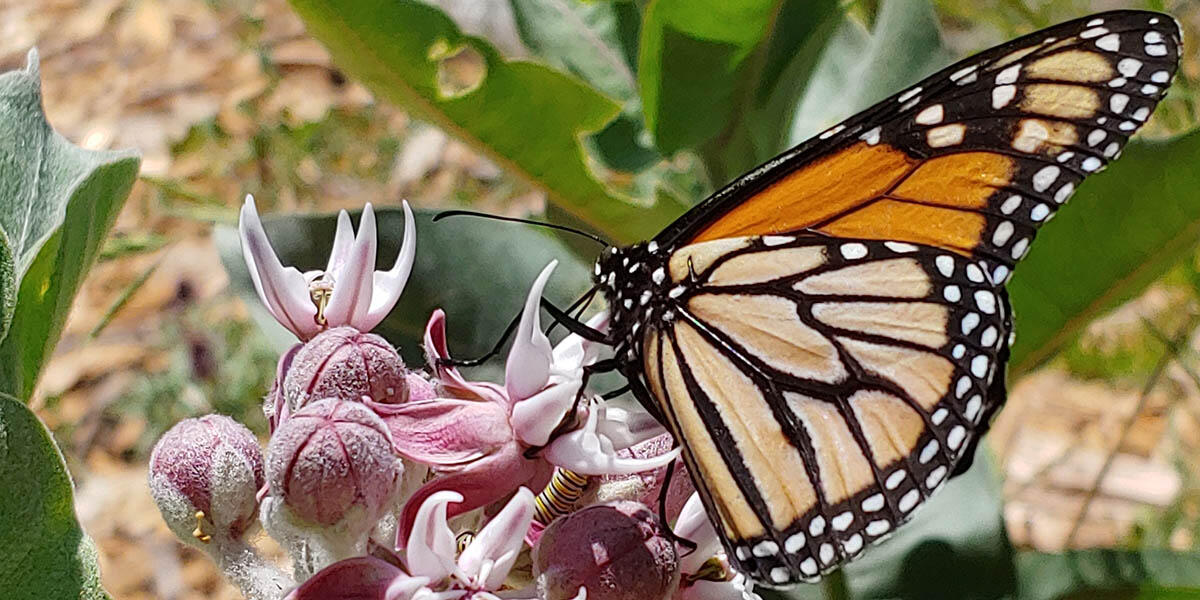 A monarch butterfly is seen landing on a milkweed plant native to California, Asclepias speciosa.
johnisaacwhitaker / iNaturalist
Have you heard what community scientists are documenting about the struggling monarch butterfly? What could the numbers mean? Join Mia Monroe, Marin Community Liaison with the National Park Service and longtime Xerces Society volunteer, to hear how monarchs are doing this year, efforts to support them, and how you can help. Presented by One Tam.
When: Wednesday, March 1, 12:00-1:00 pm
What: Zoom meeting
Feel free to enjoy your lunch during this lunch-and-learn Zoom session!
NOTE: This is a Zoom meeting, not a webinar, which means you will have the option to use your computer camera and unmute to interact directly. Please stay muted unless you are speaking.