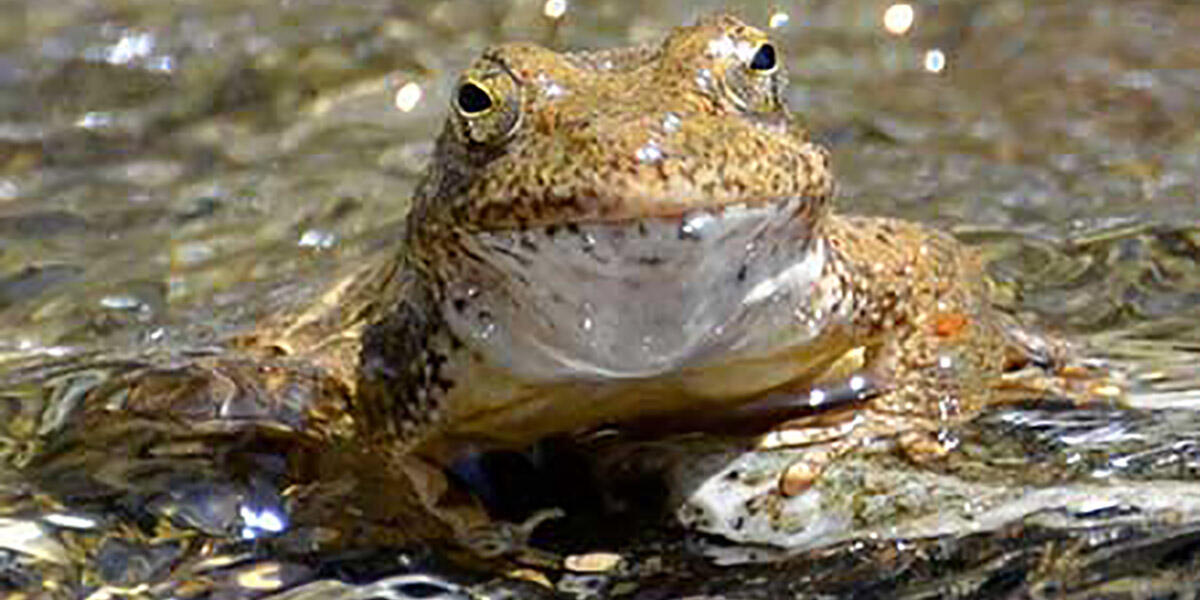 Foothill yellow-legged frogs (Rana boylii) are special because they are only found in isolated ranges in California and nowhere else in the world. They also tell us important things about the health of fast-flowing streams where they live and they also have been identified as an indicator of Mt. Tam's overall health in One Tam's Peak Health initiative.
Join ecologists at Marin Water, Marin County Parks, and Kleinfelder/GANDA consulting, to learn about these amphibians and the volunteer program that protects these frogs, a Federal and CA Species of Special Concern. We will cover the natural history, ecology and threats to the frogs, the conservation work going on locally, and how volunteers are helping to protect these frogs!
This online training is for those interested in volunteering at Carson Falls this spring season as well as those who are just curious-- all welcome! Learn more at onetam.org/tamvan.
Additional Information for Volunteers:
Save the date! On Tuesday, March 14, we will also have a special in-person tour to Carson Falls led by Marin County Parks Naturalist, Shannon Burke. Stay tuned for more information. 
For new and returning volunteers, if you haven't already, kindly fill out this survey to let us know about your interest and availability-- thank you!
Past Event Dates
Sat, 03/04/2023

9:00AM

-

10:30AM