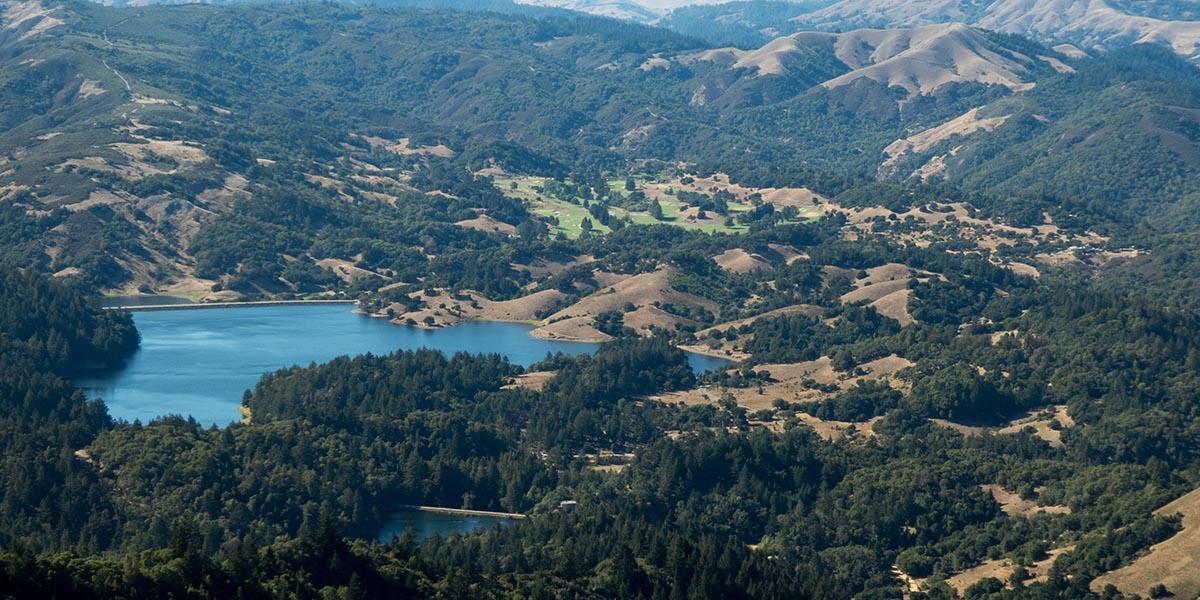 Overlooking Lake Lagunitas
Mel Meshman/National Park Service
Celebrate the longest day of the year—the Summer Solstice—by celebrating forests! Come  walk and talk with One Tam partner staff through a special site where we're taking action to protect the mountain's forests. Learn more about the why's and how's of our work to improve the health and resilience of Mt. Tamalpais' forests, guided by the Marin Regional Forest Health Strategy. Led by Danny Franco, Project Manager at the Parks Conservancy, who led the development of this guiding document.
Date and time: Wednesday, June 21, 2023, 5:30-7:30 pm
Location: Meets in the Lake Lagunitas parking lot
Space at this member event is limited, so register today!
Not yet a member? Learn more about membership and join online here: onetam.org/join. Or reach out to Sarah Lincoln at slincoln@parksconservancy.org 
Please note that weather conditions, smoke, or red flag warnings may cancel this event—be sure to register to stay up to date with any program changes and announcements.
One Tam is a partnership of the Parks Conservancy and Mt. Tamalpais' public lands managers.