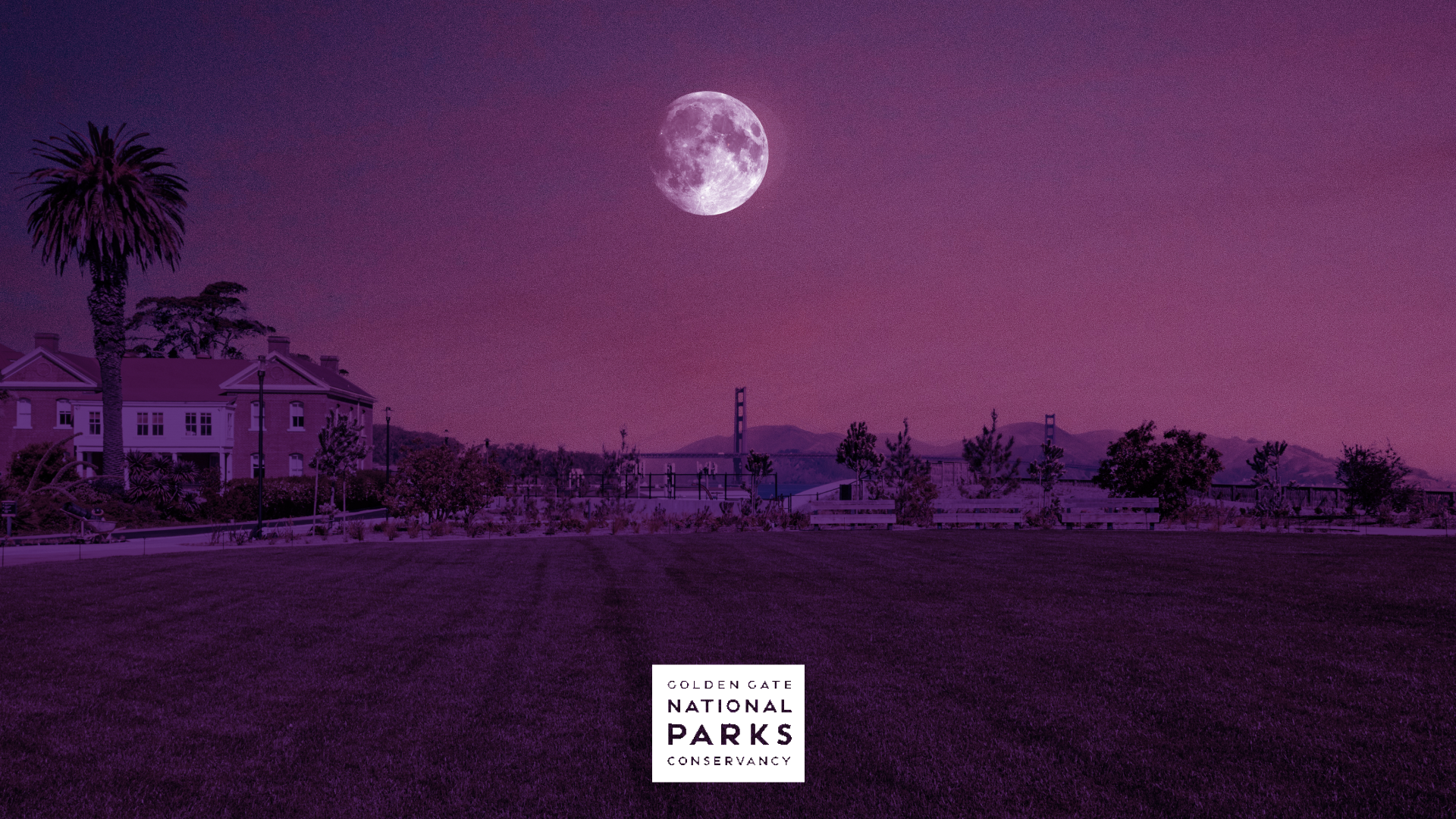 Pink Full Moon Hike and Party
Roxanne Meneses
"Every full moon has a special name and spiritual meaning, typically stemming from Native American folklore. April's moon is known as the pink moon and is the perfect opportunity to get rid of any cosmic junk you've been carrying around. The pink moon is all about freshness and letting go of the things that aren't serving you." - Christina Swayney, POPSUGAR
In the spirit of newness, we are throwing a one-of-a-kind pink-out party under April's Pink Full Moon at Presidio Tunnel Tops! Bring all the pink clothing and accessories you own to celebrate change and growth with all of your friends. Enjoy the beauty of the night sky above San Francisco with a demo of the Unistellar telescopes. You will see galaxies, nebulae and maybe even comets! There will be food, drinks, and all your friends dressed in pink. There will even be your choice of a special guided hike of either the nearby Main Post Parade Grounds or the Presidio Tunnel Tops campus. Come spend this night of rejuvenation dancing with all your friends at the beautiful Presidio Tunnel Tops!
Date: Wednesday, April 5, 2023
Time: Hike 5-6:30pm / Party 6-9pm
Location: Presidio Tunnel Tops
Dress code: Anything pink! (and good walking/hiking shoes)
Tickets prices:
*By purchasing a ticket to the Pink Full Moon Hike and Party, attendees automatically give permission to use any photos taken at the event for marketing purposes and/or the website.
Each ticket will include:
A guided tour of the Presidio's Main Parade grounds or Presidio Tunnel Tops by one of our expert guides 
Pizza and snacks from Ray's catering
Two drink tickets redeemable for beer or wine
Entry to the dance party with DJ Mancub at the Glass Pavilion at Presidio Tunnel Tops
A demo of the night sky above San Francisco with Unistellar telescopes 
Tickets on sale now!
San Francisco,
CA
94129
,
Event Type
Audience Type
For More Information
Past Event Dates
Wed, 04/05/2023

5:00PM

-

9:00PM