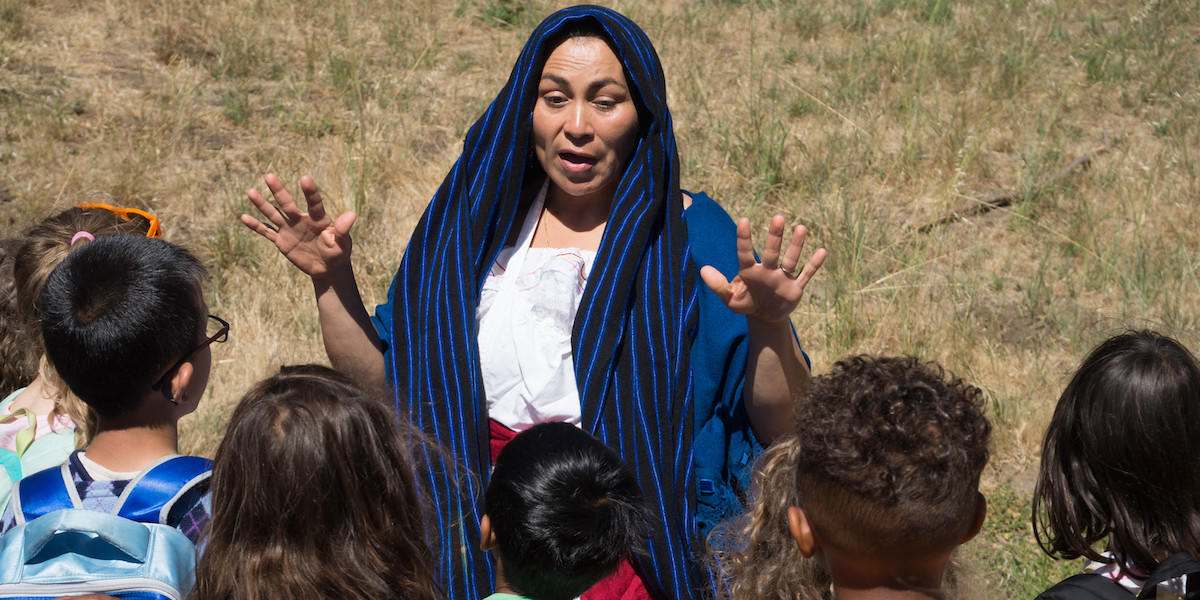 National Park Service Ranger Fatima Colindres portrays Juana Briones de Miranda during a history presentation at the Presidio.
Joe Gibson / National Park Service
Have you ever wanted to grind corn? Or learn which Presidio plants can be used for Medicine? Then what are you waiting for? Join us on a stroll to El Polín Spring. At El Polín we will experience a day in the life of Juana Briones a legendary woman of the Presidio's past. Juana will first teach you how to grind corn, and then she will continue by showing you the plants she uses to help the sick, while on a short walk around the El Polín area. Meet Ranger Mariajosé in front of the Officers' Club building 50 Moraga Avenue in the Presidio.
Registration required; please call (415) 561-4323.
San Francisco,
CA
94129
,
Past Event Dates
Sat, 03/25/2017 1:00PM

-

Sun, 03/26/2017 2:55PM