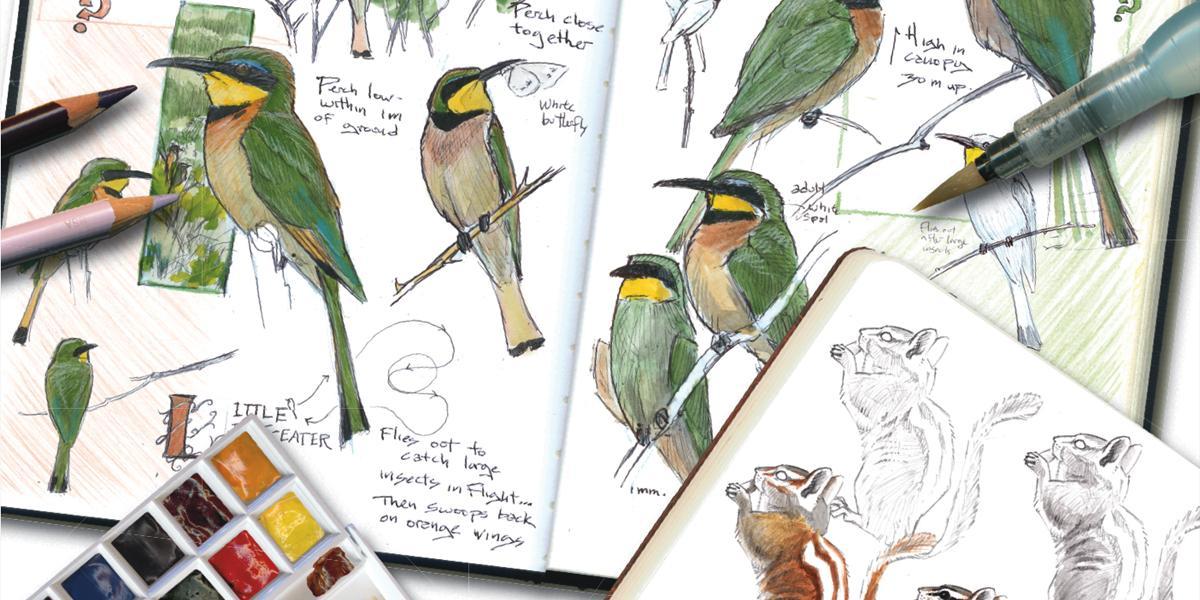 John Muir Law's Nature Journal Club
John Muir Laws
Large birds tend to soar on locked wings. As they catch a thermal, they pass overhead again and again, showing you the same angles and views. In spite of this, they are challenging to draw if you do not understand the basic structure, wing angles, and foreshortening principles. In this class, we break down wing fundamentals and foreshortening with hands-on foldable models, learn how to understand and the basic angles that we see all the time and unexpected and counterintuitive angles that you never dared to draw.
Tools to bring if you have them:
Journal
Scissors
You favorite drawing tools
All ages and experience levels are welcome.  $20 suggested donation.
Note: We're at our alternate location next to the Warming Hut in the Presidio -- Building 989. If your type in 983 Marine Drive into Google Maps it will get you close; otherwise, please use the custom map link below to get to the location.
For a google map to the meeting location, click here >>
Please note: Park Academy classes are meant as a special perk for volunteers, members, and employees. If you do not work for the Golden Gate National Parks, are not a member, or have not volunteered with us in the past year, a donation is encouraged. Volunteer or become a member today!
Past Event Dates
Tue, 03/10/2020 12:30PM

-

Wed, 03/11/2020 1:55PM