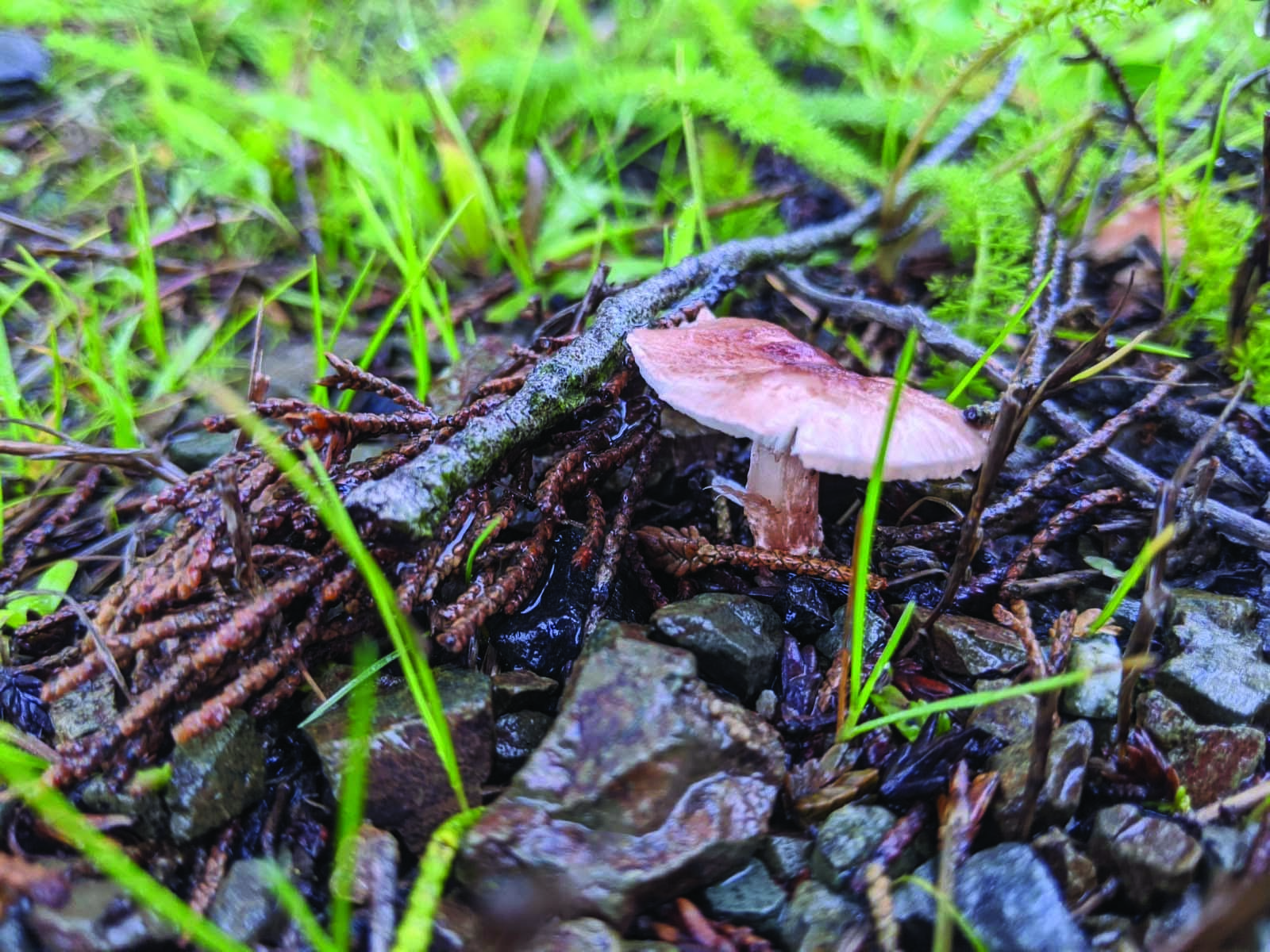 Mushroom growing near the Presidio Coastal Bluffs.
San Francisco Stewardship Team
Get your caps on and be prepared to enter our mycelium/fungus season in the Golden Gate National parks! Come and join us in the underbrush of the Presidio Coastal Bluffs as there is much to explore and learn about the fungus in our parks! We welcome everyone of all ages and levels of knowledge to explore with us and our fungus friends.
What to wear:
Wear comfortable, long pants, and sturdy shoes or boots.
Dress in layers for various weather conditions.
What to bring:
A  water bottle
A notebook and pen if you'd like to take notes
Any fungus guidebooks you own and would like to share!
Note: Rain and/or excessive winds cancels walk.
Cancelation policy: Although this is a free program, we ask you to let us know if you decide to cancel your registration. This allows for participants on the waiting list to attend.
For more information, please write to: Analisa Torres at atorres@parksconservancy.org, or call 510-316-3386
For a Google Map to the meeting location, click here >>
Event Type
Audience Type
For More Information
Past Event Dates
Sat, 02/01/2020

10:00AM

-

12:30PM