Presidio Tunnel Tops Preview for Members: By Youth for Youth – Curating the My Park Moment Photo Show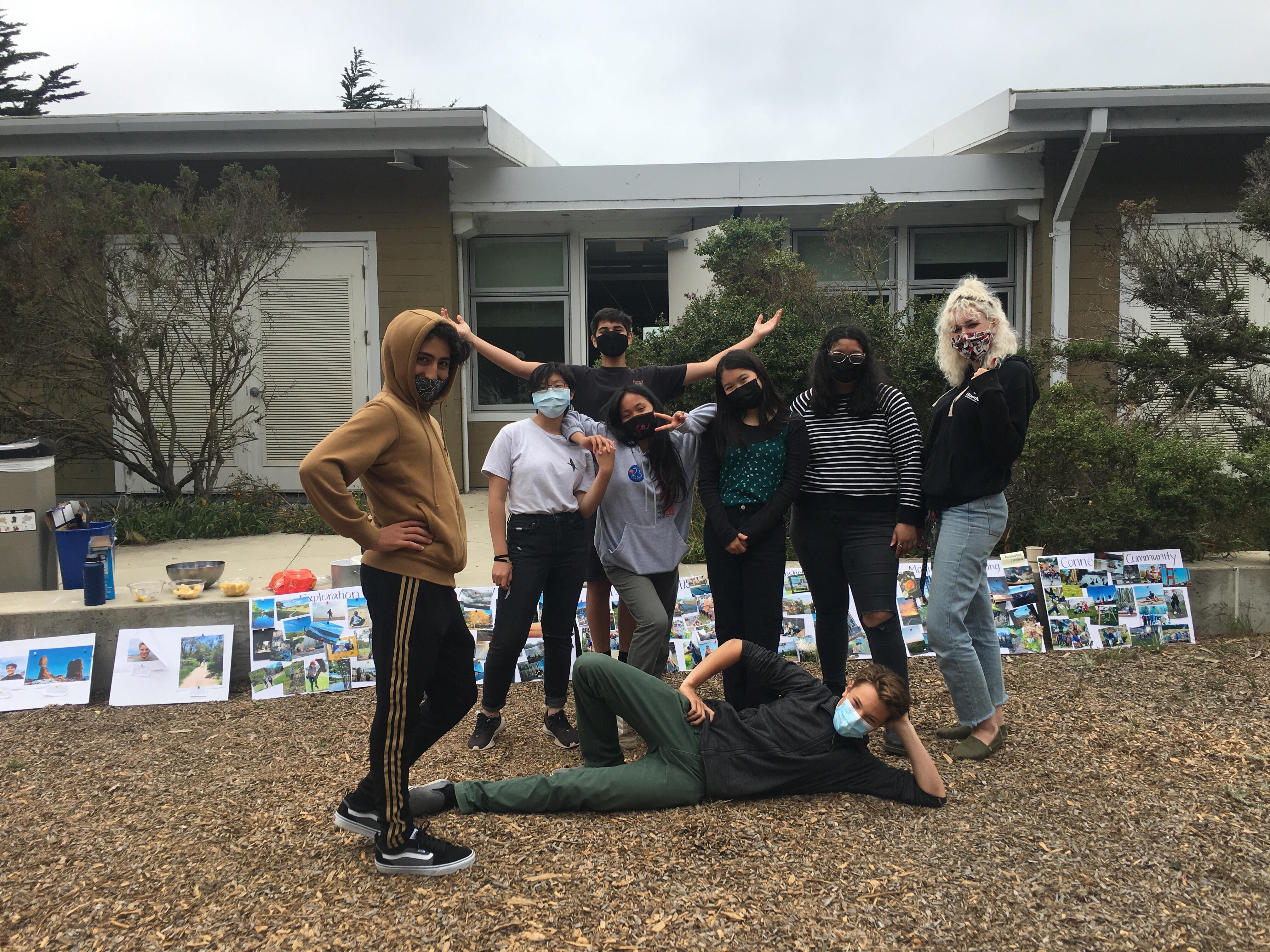 Community Youth Curator Cohort, 2021
Parks belong to all of us – they're where we gather to play, celebrate, and spend time with those we love. The free My Park Moment photo show features people from all backgrounds across the country loving their favorite parks and is up for one year as part of the opening of Presidio Tunnel Tops. Learn more about this new pop-up exhibition and recent construction progress for building this new parkland coming soon in spring 2022. 
Over 100 photos were submitted by youth to the Youth Pavilion of the My Park Moment photo contest and show. With the goal to reach young folks from around the Bay and beyond through this photo show, youth had to be directly involved with curating this show. The Community Youth Curators summer program was born to meet this need. Eight youth leaders from all over the Bay Area explored themes of community, curation, and public art through virtual curation workshops and visiting cultural sites around San Francisco.  
Meet with the CYC staff and youth curators to learn more about the experience of curating the My Park Moment Youth Pavilion. We hope you see their amazing results at the Youth Pavilion at the Sports Basement site in the Presidio. 
This event has been postponed. Stay tuned for more details.
Event Type
Audience Type
For More Information