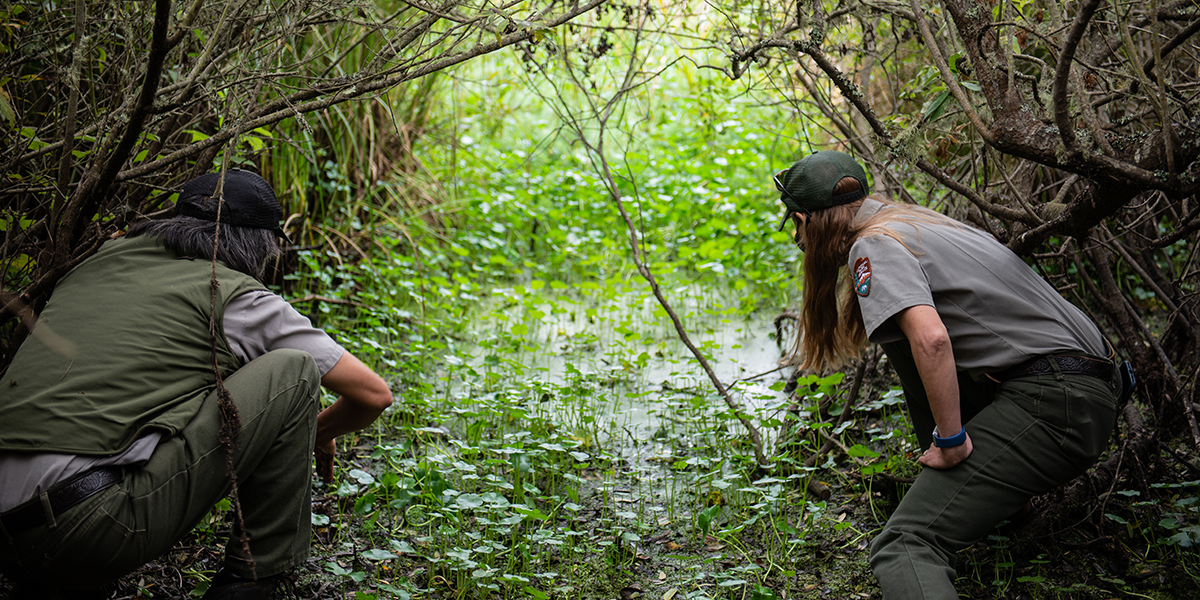 Darren Fong and Alison Forrestel Evaluate Release Site
Parks Conservancy
Learn about what makes the threatened western pond turtle so special and hear about the reintroduction of these turtles back into the Golden Gate Recreation Area.
Price Sheppy from the Parks Conservancy will introduce you to the unique life history of the only native turtle in California. Gabriela Dunn with the Golden Gate Recreation Area will talk about the multi-agency effort to reintroduce the western pond turtle back into the parks, and the monitoring practices that will help insure these turtles' survival. 
Register in advance for this event.  After registering, you will receive a confirmation email containing information about joining the meeting.
Past Event Dates
Fri, 03/26/2021

12:00PM

-

1:30PM